Google at GDC 2017: All the announcements, features and games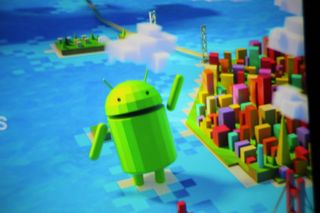 This week is going to be a good one for Android users. You're not only getting a preview of some of the new flagship smartphones coming out this year, but Google's making some gaming-related announcements, too. To kick off its developer day at GDC 2017, the company's launched a bevy of new features, including Firebase development tools for game developers and a new Play Store suggestion algorithm. Google is also opening up pre-registration for some upcoming games and it teased two new titles coming soon to Daydream VR.
Firebase for Unity and C++
Firebase, the app development and analytics tool that Google announced at its developers conference last spring, is now available for Unity and C++ developers. The suite offers features like cloud messaging for targeted notifications, crash reporting, and remote config, which helps developers test apps at scale and will come especially handy when testing graphic intensive games. If you want to know more, you can check the official Firebase page for games.
Better discovery in the Play Store
Ever feel flustered when you can't find something worth downloading in the Play Store? Google's hoping to help ease that conundrum with a variety of tweaks to the algorithm that populates its app marketplace. The Play Store has been tuned so that it now prefers to showcase games and apps that have had longer user engagement rather than a massive number of downloads. It's also way for Google to reward those developers who keep their users coming back for more.
Next up, Play Store developers now have access to a new feature that helps with running price promotions. It lets people know if your app is on sale so that there's no misconception about how much the app really costs.
Lastly, the Play Store will soon feature editorial pages that highlight new game titles and franchises of note. The idea is to help introduce you to worthy new games through personal discovery, rather than have you rely on an algorithm. "It's like when you go into a retail store and there are different departments," explained Jamil Moledina, Games Strategic Lead for Google Play, in a telephone call prior to Google's keynote at GDC. "Hand-curating gives the taste-making aspect to the Play Store." These pages are expected to go live this spring.
New titles coming to Daydream VR
There will be two new Daydream VR titles from two prominent indie games publishing houses coming soon to the Play Store. They include Virtual Rabbids by Ubisoft and Beartopia by Spryfox — the same team behind the eternally popular match-three game, Triple Town (opens in new tab). Both come with the promise of engaging content, particularly Beartopia, which is about a family of bears emigrating to a new town.
"I think a lot of VR was introduced with a lot of novelty duration to it," said Moledina, when asked if the upcoming Daydream VR titles would pass the engagement test. "This is something we're working very hard to move away from. Part of our portfolio approach is to find games that have broad acceptability, broad appeal, and high engagement. VR needs to be a part of the engagement story, as well, because otherwise it just becomes something that collects dust in the closet."
He added, "It's important to us that the experiences really bring you back repeatedly to see what's going on."
In the non-VR realm, you will soon be able to pre-register for three new high fidelity games from Google Play, including Transformers: Forged to Fight, Battle Breakers, and Injustice 2. You can pre-order either of these three titles here (opens in new tab).
For more on Google's Developer Day at GDC 2017, you can visit the official landing page to peep in on the keynote or read up on the sessions.
Android Central Newsletter
Get instant access to breaking news, the hottest reviews, great deals and helpful tips
Florence Ion was formerly an editor and columnist at Android Central. She writes about Android-powered devices of all types and explores their usefulness in her everyday life. You can follow her on Twitter or watch her Tuesday nights on All About Android.
Yeah, saw the new sale price thingy a couple of days ago when I was looking for a new game to buy. I'm surprised that it took them so long to have something like this as people usually have to rely on news to know if there is a sale and even that only cover a miniscule amount of titles.

Seems like the new store changes have really improved overall discoverability. The editorial feature is awesome. I do wonder how they find the potential games and apps worth mentioning though?
Android Central Newsletter
Get instant access to breaking news, the hottest reviews, great deals and helpful tips
Thank you for signing up to Android Central. You will receive a verification email shortly.
There was a problem. Please refresh the page and try again.