Here's every Enhanced game for the PS4 Pro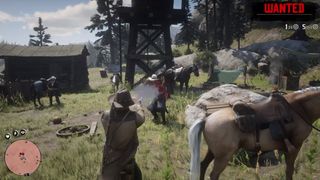 Console manufacturers have long used a "tock" model of updating hardware...until now. The release of the PS4 Pro represents a "tick" in the development of the companies' respective consoles. These are not releases of new consoles built from the ground up, but improvements on the existing hardware. Without going into vast detail and promotional talking points, these improvements mean more power. Here are all the games that are enhanced when you use the PlayStation Pro!
The complete list
Note: Some of these resolutions come with various caveats in regard to lowering other settings in order to achieve highest graphics quality. This means that console-only players will be getting a chance to dip their toes in the previously PC owned world of setting tweaks. There are also a few games that are listed as adaptive 4K. In short, this means that the system will scale the resolution up or down on its own. When there is less action on the screen you are likely to have higher resolutions, whereas moments with tons of elements being rendered at once may see the resolution lowered.
Note: The Improved Framerate section of this chart is only specified if the information exists in menus or game descriptions.
Game
4K
HDR
Improved Framerate
Added features
A Plague Tale: Innocence

(opens in new tab)

-
-
-
"PS4 Pro Enhanced"
Abzû

(opens in new tab)

No
No
Yes
2400X1350
Ace Combat 7

(opens in new tab)

No
No
Yes
-
Agents of Mayhem

(opens in new tab)

No
Yes
Yes
Better textures
4x increase in anisotropic
Better shadows
Arizona Sunshine VR

(opens in new tab)

No
No
No
1920X1080
Ark: Survival Evolved

(opens in new tab)

No
No
No
1080p detail mode
720p normal at uncapped framerate
1080 with 30fps target
720 with 60fps target
Assassins Creed III

(opens in new tab)

Yes
Yes
No
-
Assassin's Creed: Ezio Collection

(opens in new tab)

Yes
No
No
-
Assassin's Creed Odyssey

(opens in new tab)

Yes
Yes
No
Unspecified enhancements
Assassin's Creed Origins

(opens in new tab)

Yes
Yes
No
-
Assassin's Creed: Syndicate

(opens in new tab)

Yes
No
No
2880X1620 at 30fps
A Way Out

(opens in new tab)

No
No
Yes
-
Batman Return To Arkham

(opens in new tab)

No
No
No
1920X1080 at 30fps
Battleborn

(opens in new tab)

Yes
No
No
30fps
Battlefield 1

(opens in new tab)

No
No
Yes
Increased resolution
Better shadows
Better terrain detail
2880X1620 at 60fps
Battlezone VR

(opens in new tab)

No
No
No
Increased resolution
Dynamic lighting/reflections
3360X1890
Borderlands: Game of the Year Edtion

(opens in new tab)

Yes
No
60fps
Dynampic 1440p to 1800p
Borderlands 3

(opens in new tab)

Yes
Yes
Yes
60fps at 1080p or 30fps with higher resolutions
Bound
Yes
No
No
Double the pixels
Extra effects with PSVR.
Bulletstorm: Full Clip Edition

(opens in new tab)

Yes
No
No
-
Burnout Paradise Remastered

(opens in new tab)

Yes
No
Yes
60fps
Call of Duty: Black Ops 3

(opens in new tab)

Yes
No
No
-
Call of Duty: Black Ops 4

(opens in new tab)

Yes
Yes
No
-
Call of Duty: Infinite Warfare

(opens in new tab)

Yes
No
No
-
Call of Duty: Modern Warfare Remastered

(opens in new tab)

Yes
No
No
-
Call of Duty: WWII

(opens in new tab)

Yes
No
No
1620p
Concrete Genie

(opens in new tab)

Yes
-
-
HDR to be added in a post release patch
Crash Bandicoot N. Sane Trilogy

(opens in new tab)

No
No
No
2560X1440
Crash Team Racing Nitro-Fueled

(opens in new tab)

-
-
-
1440p resolution
Danger Zone
Yes
No
No
4K checkerboard
Darksiders: Warmastered Edition

(opens in new tab)

Yes
No
Yes
4K at 60fps "in the moment to moment gameplay"
Darksiders 3

(opens in new tab)

-
-
-
"PS Pro Enhanced"
Dark Souls 3

(opens in new tab)

No
No
Yes
1920X1080 at up to 60fps
Dark Souls Remastered

(opens in new tab)

No
No
No
1880p
Days Gone

(opens in new tab)

Yes
Yes
No
4K checkerboard at 30fps
Death Stranding

(opens in new tab)

Yes
Yes
No
4K (Release in 2018)
Destiny 2

(opens in new tab)

Yes
No
No
Adaptive 4K
Detroit: Become Human

(opens in new tab)

Yes
Yes
No
Ambient occlusion and light bloom
Deus Ex: Mankind Divided

(opens in new tab)

Yes
Yes
No
-
Devil May Cry 5

(opens in new tab)

Yes
Yes
Yes
4K at 60fps
Diablo 3: Ultimate Evil Edition

(opens in new tab)

Yes
Yes
No
-
Dirt 4

(opens in new tab)

No
No
Yes
60 fps
Improved shadows and textures
Dirt Rally

(opens in new tab)

No
No
No
Graphics Improvement for PSVR
Dishonored 2

(opens in new tab)

No
No
No
2560x1440
Dishonored: Death of the Outsider

(opens in new tab)

No
No
No
1440p at 30fps
DOOM

(opens in new tab)

No
No
Yes
2560x1440
Dynamic scaling at 60fps
DOOM Eternal

(opens in new tab)

Yes
Yes
60fps
-
Dragon's Dogma: Dark Arisen

(opens in new tab)

No
No
No
1440p resolution
Dragon Quest 11

(opens in new tab)

Yes
No
No
4K checkerboard resolution
Dreadnought

(opens in new tab)

Yes
No
No
2560 x 1440
Higher level of detail for static and skeletal meshes
Driveclub VR

(opens in new tab)

No
No
No
Graphics improvement
Dynasty Warriors 9

(opens in new tab)

Yes
No
Yes
4K at 30fps
1080p at 60fps
Eagle Flight VR

(opens in new tab)

No
No
No
Improved draw distance and level of detail
Elite: Dangerous

(opens in new tab)

No
No
No
-
EVE Valkyrie

(opens in new tab)

No
No
No
Improved resolutions, particle effects, and dynamic shadows
F1 2017

(opens in new tab)

Yes
Yes
No
Improved image quality at 1080p displays
F1 2018

(opens in new tab)

Yes
No
Yes
60fps
Fallout 4

(opens in new tab)

No
No
Yes
Improved resolution, draw distance, and Godray effects
Fallout 76

(opens in new tab)

No
Yes
No
2560x1440p resolution
Far Cry 5

(opens in new tab)

No
No
No
Graphics improvement
Far Cry New Dawn

(opens in new tab)

Yes
Yes
No
-
Farming Simulator 19

(opens in new tab)

Yes
No
1440p at 60fps
1080p at 60fps.
Improved shadows and draw distance
Farpoint VR

(opens in new tab)

No
No
No
Improved resolution and textures
Fe
No
No
No
1260p resolution
FIFA 17

(opens in new tab)

Yes
No
60fps
Graphics improvement
FIFA 18

(opens in new tab)

Yes
Yes
No
Graphics improvement
FIFA 19

(opens in new tab)

Yes
Yes
No
2160p resolution
Final Fantasy 12

(opens in new tab)

No
No
No
1440p resolution
Final Fantasy 14

(opens in new tab)

No
No
Yes
Improved performance
Final Fantasy 15

(opens in new tab)

No
Yes
1080p at 30fps
3200x1800 resolution
Firewatch
No
No
No
2560x1440 resolution
For Honor

(opens in new tab)

No
No
30fps
2560x1400 resolution
Forma.8
Yes
No
60fps
8x MSAA
Fortnite

(opens in new tab)

No
No
60fps
Graphics improvement
Full Throttle Remastered
Yes
No
No
-
Get Even
No
No
No
Graphics improvement
Ghost of Tsushima
No
No
No
Graphics improvement
Ghost Recon: Wildlands

(opens in new tab)

No
Yes
No
2560x1440 resolution
God of War

(opens in new tab)

Yes
Yes
No
2160p checkerboard rendering
Grand Turismo Sport

(opens in new tab)

Yes
Yes
60fps
1080p resolution
Gravity Rush 2

(opens in new tab)

No
No
No
3840x2160 resolution
Hellblade: Senua's Sacrifice

(opens in new tab)

No
No
60fps
Resolution improvement
Helldivers

(opens in new tab)

Yes
Yes
60fps
4K checkerboard resolution
Here They Lie VR

(opens in new tab)

Yes
Yes
60fps
Graphics improvement
Hitman

(opens in new tab)

Yes
Yes
60fps
1440p resolution
Improved textures
Hitman 2

(opens in new tab)

Yes
No
No
1440p resolution
Homefront: The Revolution

(opens in new tab)

Yes
Yes
Yes
2560x1440 resolution
Horizon: Zero Dawn

(opens in new tab)

Yes
Yes
Yes
3840x2160p checkerboard resolution
Hustle Kings VR
Yes
Yes
60fps
-
Infamous: First Light
Yes
Yes
Yes
3200x1800 checkerboard resolution.
Infamous: Second Son

(opens in new tab)

Yes
Yes
Yes
3200x1800 checkerboard resolution
Injustice 2

(opens in new tab)

No
Yes
60fps
2560x1440p resolution
Jurassic World Evolution

(opens in new tab)

No
Yes
No
Graphics improvement
Just Cause 4

(opens in new tab)

No
No
No
2560x1440p resolution
Killing Floor 2

(opens in new tab)

Yes
No
No
Improved environment, weapon, shadow resolution, textures, and character detail
Kingdom Hearts HD 1.5 + 2.5 ReMIX

(opens in new tab)

Yes
No
60fps
Graphics improvement
Kingdom Hearts HD 2.8 Final Chapter Prologue

(opens in new tab)

Yes
No
No
Graphics improvement
King of Fighters 14

(opens in new tab)

Yes
No
No
Improved textures and models
Knack

(opens in new tab)

No
No
Yes
3072x1728p resolution
Knack 2

(opens in new tab)

No
No
Yes
1800p resolution
Kona
No
No
Yes
Higher resolution
LA Noire

(opens in new tab)

Yes
No
No
-
Lawbreakers
No
No
Yes
1440p resolution
Lego Harry Potter Collection

(opens in new tab)

No
No
Yes
2560x1440 resolution
Let It Die

(opens in new tab)

No
No
No
2560x1440 resolution
Life is Strange: Before the Storm

(opens in new tab)

Yes
No
No
Graphics improvement
Little Nightmares

(opens in new tab)

No
No
60fps
2880x1620 resolution
Lumines Remastered
Yes
No
No
-
Madden NFL 18

(opens in new tab)

Yes
Yes
60fps
1080p resolution
Madden NFL 19

(opens in new tab)

Yes
Yes
60fps
1080p resolution
Mafia 3

(opens in new tab)

No
No
Yes
2560x1440 resolution
Man of Medan

(opens in new tab)

Yes
No
30fps
1440p resolution
Mantis Burn Racing
Yes
Yes
60fps
-
Mark of the Ninja: Remastered
Yes
No
Yes
-
Mass Effect: Andromeda

(opens in new tab)

Yes
Yes
No
-
Metal Gear Survive

(opens in new tab)

No
No
Yes
1440p resolution
Metal Gear Solid 5

(opens in new tab)

Yes
No
No
2560x1440p resolution
Metro Exodus

(opens in new tab)

No
Yes
No
-
Middle-earth: Shadow of Mordor

(opens in new tab)

Yes
No
No
-
Middle-earth: Shadow of War

(opens in new tab)

Yes
No
Yes
Graphics improvement
MLB The Show 17

(opens in new tab)

Yes
Yes
Yes
2560x1440 resolution
Improved graphics
MLB The Show 18

(opens in new tab)

Yes
Yes
No
-
Monster Hunter: World

(opens in new tab)

Yes
Yes
Yes
Graphics improvement
Mother Russia Bleeds
Yes
No
Yes
3840x2160 resolution
MotoGP 17

(opens in new tab)

No
Yes
60fps
2560x1440 resolution
NBA 2K17

(opens in new tab)

Yes
Yes
60fps
-
NBA 2K18

(opens in new tab)

Yes
Yes
60fps
-
Neon Chrome
Yes
No
No
Graphics improvement
Nex Machina

(opens in new tab)

Yes
Yes
60fps
3360x1890p resolution
Nier: Automata

(opens in new tab)

No
No
60fps
1080p resolution
Nioh

(opens in new tab)

Yes
No
60fps
Up to 3840x2160p resolution
Ni No Kuni II

(opens in new tab)

Yes
Yes
60fps
-
No Man's Sky

(opens in new tab)

Yes
No
60fps
3200x1800p resolution
Onrush

(opens in new tab)

Yes
Yes
Yes
Improved resolution
Outlast 2

(opens in new tab)

Yes
No
60fps
Improved shadows, details, and textures
Overwatch

(opens in new tab)

Yes
No
60fps
Improved texture and depth of field
Oxenfree
No
No
60fps
-
Paladins
Yes
No
No
Improved dynamic texture scaling
Paragon
No
No
60fps
1080p resolution
PaRappa the Rapper Remastered

(opens in new tab)

Yes
No
No
-
PES 2017

(opens in new tab)

Yes
No
60fps
Graphics improvement
PES 2018

(opens in new tab)

Yes
Yes
No
Graphics improvement
PES 2019

(opens in new tab)

Yes
Yes
No
Improved lighting and shadows.
Planetside 2
No
No
Yes
-
PlayerUnknown's Battlegrounds

(opens in new tab)

No
Yes
No
-
Project Cars

(opens in new tab)

No
No
Yes
Improved dynamic resolution
Prey

(opens in new tab)

No
No
No
Graphics improvement
Pyre
Yes
No
60fps
-
Ratchet & Clank

(opens in new tab)

No
Yes
60fps
-
Red Dead Redemption 2

(opens in new tab)

Yes
Yes
Yes
-
Red Faction: Guerilla Re-Mars-tered
No
No
No
Resolution improvement
Resident Evil 2 remake

(opens in new tab)

No
Yes
No
Resolution improvement
Resident Evil 7 Biohazard

(opens in new tab)

Yes
Yes
No
3840x2160p resolution
Improved sampling and anti-aliasing
Resogun
Yes
Yes
No
Improved sampling and anti-aliasing
Rez Infinite
No
No
No
Graphics improvement
Ride 2

(opens in new tab)

No
No
No
Graphics improvement
RIGS Mechanical Combat League
No
No
No
Graphics improvement
Rime
No
No
No
Graphics improvement
Rise of the Tomb Raider: 20 Year Celebration

(opens in new tab)

No
No
No
Graphics improvement
Robinson: The Journey VR

(opens in new tab)

No
No
Yes
Improved resolution, lighting effects, and texture filtering
Rocket League

(opens in new tab)

Yes
No
Yes
-
Shadow of the Colossus

(opens in new tab)

Yes
Yes
60fps
-
Shadow of the Tomb Raider

(opens in new tab)

Yes
Yes
60fps
Rendering improvement
Smite
Yes
No
60fps
Texture improvement
Snake Pass
Yes
Yes
60fps
Texture improvement
Sniper Elite 4

(opens in new tab)

No
No
60fps
1920x1080 resolution
Improved draw distances and shadows
Spider-Man

(opens in new tab)

Yes
No
30fps
Graphics improvement
Spyro Reignited

(opens in new tab)

No
No
No
1440p resolution
Starblood Arena

(opens in new tab)

No
No
No
Graphics improvement
Starlink: Battle for Atlas

(opens in new tab)

No
No
No
No specified improvements
"PS4 Pro enhanced"
Star Wars Battlefront 2

(opens in new tab)

No
No
60fps
-
Statik VR
No
No
No
No specified improvements
"PSVR enhanced"
Steep

(opens in new tab)

No
No
60fps
-
Strange Brigade

(opens in new tab)

No
No
30fps
1440p rendering improvement
Subnautica

(opens in new tab)

No
No
No
1440p resolution
Super Stardust Ultra

(opens in new tab)

Yes
No
60fps
Improved VR resolution
Sword Art Online: Hollow Realization

(opens in new tab)

No
No
60fps
-
Tekken 7

(opens in new tab)

No
No
Yes
Graphics improvement
Tennis World Tour

(opens in new tab)

Yes
Yes
No
-
Tethered
Yes
No
60fps
Graphics improvement
Tetris Effect

(opens in new tab)

Yes
Yes
No
-
The Assembly VR
No
No
No
No specified improvements
"PSVR enhanced"
The Awesome Adventures of Captain Spirit
No
No
No
No specified improvements
"PS4 Pro enhanced"
The Crew 2

(opens in new tab)

No
No
No
Resolution improvement
The Division

(opens in new tab)

Yes
No
No
Supersampling improvement
The Dwarves
No
No
Yes
-
The Elder Scrolls V: Skyrim Special Edition

(opens in new tab)

Yes
No
30fps
-
The Elder Scrolls Online

(opens in new tab)

Yes
Yes
No
Graphics improvement
The Evil Within 2

(opens in new tab)

No
No
Yes
1260p resolution
The Last of Us Left Behind
Yes
Yes
60fps
Improved terrain, buildings, folliage, and shadows
The Last of Us Remastered

(opens in new tab)

Yes
Yes
No
Improved terrain, buildings, folliage, and shadows
The Last Guardian

(opens in new tab)

Yes
Yes
No
-
The Legend of Heroes: Trails of Cold Steel II: Kai

(opens in new tab)

Yes
No
60fps
-
The Surge
Yes
Yes
60fps
-