EA is killing off Tetris on Android and iOS in April 2020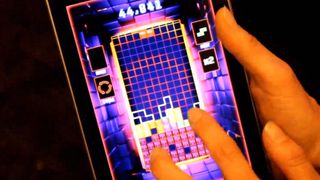 (Image credit: Android Central)
What you need to know
EA is ending support for its Tetris games on April 21, 2020.
Tetris and Tetris Blitz have already been preemptively removed from the Play Store on Android and App Store for iOS.
Players can continue to enjoy the games if they already have it installed, but they will become unplayable after April 21, 2020.
If you're anything like me, Tetris has been one of your go-to time wasters since you were a child. I began my Tetris obsession back on the original Nintendo and have since played on various platforms over the years.
Unfortunately, EA has announced that it will be ending support for the beloved puzzle game on April 21, 2020. Ahead of the game's retirement, EA has already pulled the listings on both the Play Store for Android and App Store for iOS, making it impossible to install the app if you don't already have it. However, Android Police points out that you can still access cached Play Store pages for Tetris 2011 and Tetris Blitz if you want to install them before the April 21 cut off.
According to the announcement, after April 21, 2020, the games "will be retired and will no longer be available to play," even if it is already installed on your device.
While the loss of the "official" Tetris game is a sad one, there are still plenty of clones to be found if you need to get your block stacking fix. Plus, there is the new Tetris Royale (opens in new tab) being developed N3TWORK, which much like Tetris 99 on the Nintendo Switch, pits you against 100 players in a battle royale with the last man standing claiming victory. There is even a solo marathon mode for those of us who are fans of the classic Tetris gameplay. The only problem being that Tetris Royale is only available in a limited amount of countries at this time, and the U.S. isn't one of them.
If I paid for the app, how can they take it away?

They should refund those who already bought it.

Why would they do this? I too paid money to get rid of the ads. I'd be ok with them no longer updating it, but taking away our ability to play the game is just wrong. Are they going to release a new version? Did EA lose the license after 100 years? What's going on? I'm not ok with this move.

I suspect another publisher is picking up the licence for official Tetris mobile games - hence the EA games being taken offline.
Android Central Newsletter
Get the best of Android Central in in your inbox, every day!
Thank you for signing up to Android Central. You will receive a verification email shortly.
There was a problem. Please refresh the page and try again.