Do you pay for a cloud storage service?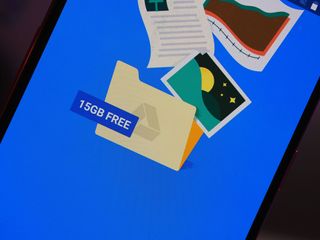 (Image credit: Android Central)
Cloud storage solutions are a dime-a-dozen. Between Google Drive, Microsoft OneDrive, Dropbox, Amazon Drive, etc., there are a ton of different platforms you can use to keep your digital files safe and easily accessible.
While these services are free to use, they all offer paid plans to give you additional storage space and extra features. As our world becomes more and more digitized with every day that passes, the importance of cloud storage also rises.
Taking a look through the AC forums, here's what some of our members have to say about paying for these services.
What about you? Do you pay for a cloud storage service?
Joe Maring was a Senior Editor for Android Central between 2017 and 2021. You can reach him on Twitter at @JoeMaring1.
One drive and Google photos. I have the 15 gb from Google also.

Yes. I have the family on the 200 GB plan so everyone can backup their photos. I also use it for file transfers, to house ebooks, movies, audio files and other synced files.

Cloud storage is very expensive. A 4TB HDD costs less than 1 yr of paid cloud storage, for a lot more capacity, more safety (buy 2, keep one offline+off-site), and the ability to carry it around if you're going to be offline. Or hook it up to a $35 Raspberry Pi 4 and make your own cloud. Cloud storage is another example of corps switching us from owners to pay-for-ever renters. Be smart !

Yes, Office365 Home obviously. 1 TB of OneDrive storage! + Office apps on 5 devices per family member, + 1hr of free Skype calls per month. No brainer

I use THREE services for cloud storage. Google One/Drive (2TB) for all my photos, OneDrive (1TB) for all my important documents and backups, and iCloud (5GB free) for just my iPhone data and backups. I also have a 1TB external hard drive that I keep just in case of an emergency.

Google Drive with the 2TB plan.

Office 365 with 1TB of Onedrive each for my whole family.

Google Drive with 100GBs. I would use a physical hard drive solution but those fail all too frequently. Cloud storage is reliable enough for me and only costs me $20 a year.

Dropbox for over a decade was essential but only for multiple local syncs of a small number of active folders across Win, Mint Linux, and Android devices. No reason to pay, and well within 2GB free. Last year DB limited free accounts to three "devices", i.e. dual boot desktop and laptop was suddenly "four devices" excluding Android phone and tablet, requiring pay or go. Blessedly, Mega storage has legitimized itself and provides very competent local sync clients and competitive down/up speeds for Win and Mint, free 50GB of encrypted cloud storage. (I use third party encryption for confidential data.) I've dropped Dropbox for Mega.
Android Central Newsletter
Thank you for signing up to Android Central. You will receive a verification email shortly.
There was a problem. Please refresh the page and try again.