Disney Investor Day 2020: Disney Plus price increase, new Star Wars spinoffs, and more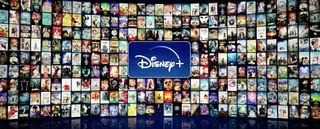 (Image credit: Disney)
What you need to know
Disney has struck a deal with Comcast to bring Disney+ to Xfinity consoles.
There will be a ton of upcoming Disney+ Originals for Marvel, Star Wars, and Disney/Pixar in the next year.
Disney's Disney+ expansion in international countries are bringing small price bumps in certain regions.
Pixar's Soul and Raya and The Last Dragon will be available on Disney+.
The price for Disney+ is increasing to $7.99 a month.
Disney just announced some exciting new Disney+ expansions for subscribers outside of the US during the Disney Investor Day 2020 presentation. As of December 2, 2020, Disney+ has 86.8 million subscribers, which means a lot of those who had the free year through Verizon have continued to subscribe.
In the coming year, Disney+ will be getting a lot of brand new content, including Disney+ Originals. This will include 10 new Marvel series, 10 Star Wars series, 15 Disney and Pixar live action and animation series, as well as another 15 more shorter features. Disney is planning to bring new content to the Disney+ platform every week.
A number of films that were originally slated for release in the theater will be released as exclusive Disney+ Originals, like Pixar's Soul. Raya and The Last Dragon is also going to be launching on Disney+ Premiere Access in March 2021, alongside the theatrical release.
A big surprise is Disney's agreement with Comcast, which brings Disney+ to Xfinity consoles. This means Comcast subscribers will have access to Disney+ on their cable boxes, and you can sign up for Disney+ straight from your cable subscription.
New Star Wars content for Disney+ include Rangers of the New Republic, Ahsoka, Obi-Wan Kenobi, Andor, Lando, and The Acolyte. Diego Luna will be reprising his role as Cassian Andor, Ewan McGregor is back as Obi-Wan Kenobi, and Hayden Christiansen will be returning as Darth Vader. The Rangers of the New Republic timeline is set within The Mandalorian, which is currently streaming its second season on Disney+. The next Star Wars animated series will include The Bad Batch, and there will be Star Wars: Visions, which celebrates Star Wars history through the eyes of Japanese anime creators.
The Acolyte is described as a "mystery-thriller that will take viewers into a galaxy of shadowy secrets and emerging dark-side powers in the final days of the High Republic era." The story of Obi-Wan Kenobi takes place 10 years after the events of Revenge of the Sith. Ahsoka stars Rosario Dawson and is set in the timeline of The Mandalorian, as well as Rangers of the New Republic.
A Droid Story features R2-D2 and C3-P0, and Lando has a kind of '80s vibe going on. The next major Star Wars film is Rogue Squadron, and is directed by Wonder Woman 1984 director, Patty Jenkins. It will be releasing in Christmas 2022.
Other Disney+ Original content includes The Beauty and the Beast Prequel Series, movies like The Mighty Ducks: Game Changers, Turner & Hooch, Big Shot, Swiss Family Robinson, and The Mysterious Benedict Society. Disney has also confirmed that they are working on a sequel to the cult-classic, Hocus Pocus — yes, Hocus Pocus 2 is in the works.
There will also be Chip n' Dale Rescue Rangers, a hybrid live action and animation film that's coming in Spring 2022, and the upcoming The Little Mermaid live action remake will include the original songs as well as completely new ones. A new live action remake for Pinocchio was announced, starring Tom Hanks. Another new addition is Peter Pan & Wendy, and a sequel to Enchanted, called Disenchanted, will be coming to Disney+. There will also be a third film for the Sister Act series.
For the next live action Disney+ Original film focusing on a classic villain, it will focus on 101 Dalmations' Cruella deVille. The movie is called Cruella, and will be set in punk rock London.
In the Walt Disney Animation sector, there will be several new Disney+ Original Series, including Baymax, Zootopia+, Tiana, and Moana. Baymax the Series follows the adventures of Baymax in San Fransokyo, Zootopia+ explores the lives of some popular characters like Fru Fru, Tiger Dancers, and Flash. The Tiana and Moana series are longform series that explore both characters even deeper.
On the Pixar front, Soul will be releasing on Disney+ on Christmas Day. There will also be more Pixar documentaries, Pixar Popcorn, which is a series of Pixar shorts, and several series relating back to Pixar films. We're getting Doug Days and a Cars series, along with some originals like Win or Lose. And we're also getting Lightyear, a Buzz Lightyear origin story, in theaters Summer 2022.
WIth Marvel, they showed off another trailer for WandaVision, as well as the very first look at Loki. Falcon and the Winter Soldier will be getting a trailer in March 2021. Disney unveiled the first look at a new Marvel animated series, What If? They also revealed She Hulk, Moon Knight, and Hawkeye, which will be released late 2021. Secret Invasion was also showed off, which is the story about the Skrull invasion. There were a lot of other Marvel news revealed at the presentation, including the upcoming theatrical films like Black Panther II, Guardians of the Galaxy 3, Guardians of the Galaxy Holiday Special, and more. Here's a full recap of all the coming shows and movies to marvel at.
Prior to the FY24 guidance, Disney+ had an estimated 60-90 million subscribers, with Hulu hovering around 40-60 million, and ESPN+ 8-12 million. As of December 2, 2020, Disney+ has 86.8 million, Hulu with 38.8 million, and ESPN+ has 11.5 million subscribers.
Some new international Disney+ news was revealed as well. With Disney+ Hotstar in India and Indonesia, customers will be able to get local India content in seven local languages and have an additional 17k hours of local programming content every year. There will be all major cricket sporting events too.
For Europe and Canada, there is going to be Disney+ Star. This is fully integrated into Disney+ as the sixth brand tile, and will bring a robust collection of original and live entertainment films and series. Disney+ Star is launching in Europe, Canada, ANZ, and Singapore on February 23, 2021. The additional content does mean a small price increase to €8.99, and the US price will be increasing to $7.99 a month.
Latin America will also get Star+ general entertainment TV series and movies from Disney's studios like 20th Century Studios, as well as soccer leagues, grand slam tennis, and more sporting events, local originals, and more. This is launching in June 2021 and it will be a standalone streaming service with live sports. It also has a more interactive home screen that will showcase new content front and center, have an improved "Continue Watching" feature, include live event programming, and removes any content from the screen when it's no longer available.
Disney is greatly expanding its streaming services outside of the US in the coming year, and adding a ton of new content for everyone, including the US, as well. It's an exciting time to be a Disney+ subscriber. If you aren't already a subscriber, here's how to get started.
Your Disney fix
So much to watch
Disney+ has all of your favorite classics, as well as a ton of original content. We expect to see many new great films and series in the coming years.
Be an expert in 5 minutes
Get the latest news from Android Central, your trusted companion in the world of Android