Details released on current regional limitations of Artist Hub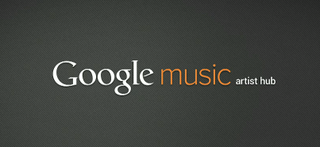 As with much of today's Google Music announcement, the new Artist Hub service is also subject to some regional limitations at present.
At launch, to upload and publish music through the Artist Hub, you must be a resident of the United States and its territories. The full list is as follows:
The 50 United States and the District of Columbia
American Samoa
Guam
Northern Mariana Islands (CNMI)
U.S. Virgin Islands
Puerto Rico
Republic of the Marshall Islands (RMI)
Federated States of Micronesia (FSM)
No word as yet on if or when the service may be opening up to the rest of the world, so we're all going to have to sit tight.
Source: Google
There are a lot of independent artists elsewhere in the World that would like to join in Let's hope we get some good news soon!

Yeah, sure, Puerto Rican artists can upload their music but Puerto Rican users can't log in to the Google Music Store. And I'm a T-Mobile customer, too. Ugh, lawyers and stupid copyright laws.

hope it works out for you guys. I (in the U.S.) just made my artist profile, Xclusive Rydah. For only $25 to upload as many songs and albums! way worth it! keep as much as iTunes pays, without the cost of uploading and renewing your track every year. hope you guys get in soon! Thanks for the semi heads up Android Central!
Android Central Newsletter
Get the best of Android Central in in your inbox, every day!
Thank you for signing up to Android Central. You will receive a verification email shortly.
There was a problem. Please refresh the page and try again.