CyanogenMod freezes code for CM9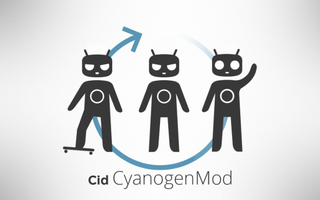 The CyanogenMod team has announced that a code freeze has been put into place for CM9. That would be the version based on Ice Cream Sandwich source, and it's one of the most downloaded ROM's in Android history. So what does this mean for us, the end users? It means that a release candidate (RC) is on its way, and they are in the process of squashing bugs to make it stable. The team states in its blog post that nightly builds will still happen, but they won't be accepting any code other than bugfixes, device support, and translations into the release branch.
The initial release will cover a small amount of devices initially, but other devices will be added further down the road. (The process of adding new devices should be helped along by the streamlining of certain code.) Given the large undertaking of moving to ICS, and the amount of time that has been spent on it, knowing that a release candidate is on its way should make CM fans very happy. Already running and experimental build of CM9? Be sure to share your thoughts in the forums.
Source: CyanogenMod
Android Central Newsletter
Get instant access to breaking news, the hottest reviews, great deals and helpful tips
Initially this sounds great! Then you remember how the CM Team said that CM9 would be out in January.... I get my "J" months mixed up sometimes too.

That was a very rough estimate, and wasn't that meant for nightlies?

Fair enough, you should ask for refund.

At least it didn't take until junetober.

Hopefully they'll have the cameras working for the Galaxy Tab 10.1!!

So you mean the perfectly stable fork of CM9 I've been running for two months wasn't even a RC?...Acer Iconia Tab A500 with TegraOwners ICS if anyone's interested..

Interesting. CM9 already has way, way fewer options than CM7 did and Jelly Bean is right around the corner. I find I have been using roms like AOKP or some of the other ones for my phones and tablet since they have more of the options I am used to from CM7.

AOKP wins on the status bar customization front but I have been happy with a CM9 + Nova Launcher combo on my Epic. Any feature that both ROMs have tends to be better implemented/looking on CM9.

I personally like CM Roms simply because they don't have the script kiddie "tweaks" that some ROMs have like "drain your battery v1" and "kill your battery v2.2" etc. reading through some of these init.d files, I wonder wtf is going on in some people's minds. CM is as clean as it can get though.

I for one absolutely love the stuff coming in the CM9 nightlies. I own a GSM Galaxy Nexus and could not be happier with CM9. It's amazing how smooth and buttery it is. Plus I never seem to have many or any bugs. Love it.

AOKP........as a former Evo 3D owner it sucked to wait over a year and they still don't have a CM9 with working camera as it stands. Lets see how long it takes for a full functional Cm9 on the Evo LTE.

Holy Moly!!!!! Just when I get through typing that AOKP Drops on the Evo 4G LTE!!!!!!!! Nice.

I will give CM9 a try but I have been extremely happy with AOKP so far. AOKP offers far more features and I have had very few issues with stability (if any). I kind of feel like CM9 is to little to late, though I will have to reserve judgement until we see some better representations of the final product hit. It doesn't bode well for a rom when you try to change an option and there is a placeholder there, and there, and there too, and the...well, you get the idea.

How is it too late? AOKP is based off of CM9 for many of the things in it? Without CM9, AOKP probably be on many less phones.

Can haz CM for SIII please?

I have a Motorola electrify from USCC and all of this talk about about mods and stuff has me really confused. I would love to get a ics on my phone. If anyone can help please that would be great. I am just a little lost.

There have been 3 nightlies for crespo4g marked "experimental" betas in the last week....I would assume this would be why they have announced the code freeze. I thought this may be coming when I saw experimental betas posted :) There hasn't been a beta in the last few days, though....so I hope this signifies a rc is coming soon!!

Currently running AOKP #38, but thinking of giving CM a try. I'm still pretty new to Android (just over 2 months) so I'm kinda uneasy about flashing a ROM that's not considered "stable". Then again, I suppose I could make a backup, try out CM9 (and revert if I'm not happy) Perhaps this weekend I'll play with it....

How is AOKP more "stable" than CM9? Even roman (the developer) said to treat AOKP releases like nightlies which is exactly how CM9 has been developing. Sure, AOKP doesn't literally have daily releases, but in general, CM9's nightlies are rather stable.

Very good news indeed. My official ICS for GSII doesn't fill me with confidence or give me much more than GB :(

I need help...I did not find this out until after I tried to download it on my rooted Galaxy S2...now my cell stopped working and its stuck on a screen that says Cyanogen (mod) 9 with the blue dude in what looks like a vortex...I thought this was part of the download but it's been like this for 24 hours and I cannot get rid of it...is there any way I can go back to CM7 just so that I can use my cell until this is fixed or is my only option waiting for it to fix itself uughghghgh I need my cell :)
Android Central Newsletter
Get instant access to breaking news, the hottest reviews, great deals and helpful tips
Thank you for signing up to Android Central. You will receive a verification email shortly.
There was a problem. Please refresh the page and try again.