Cyanogen Inc. unveils their new logos and branding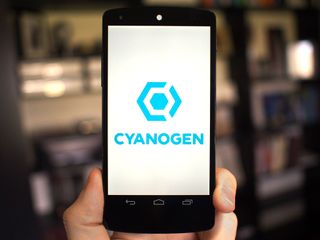 Back in September, the CyanogenMod team went commercial and became CyanogenMod, Inc. Since then, they've been busy working with the likes of Oppo on the their N1 smartphone but it has come time once again to evolve and as such, they've now unveiled their new brand identity, logos and highlighted their core values.
Choice - The concept of choice has been the core of CyanogenMod and the founding of Cyanogen Inc. Choice means personalizing your device to your use cases and tastes. Choice means exercising control over your data and security. Choice means the freedom to select your OS on your mobile devices, and modify it as you see fit. These are the hallmarks of CyanogenMod, and they will be ever present in the company's mission.
A Deeper Meaning - The center displays the importance of the user – the focus of the brand. The 'C' brings together the company and the community – users, developers, contributors and fans. Working together we have provided a safe and secure environment for the user; one free of walls of restrictions. The arrow points forward – driving all things forward to bigger and better things. The overall brand invokes the concept of tools and building; the tightening of screws as you put together a project. The screws also signal a project in motion – the settings you are presented – the choices you make in using your phone probably differ from the choice of your nearest neighbor.
Community - "What about Cid?". Cid lives on stronger than ever. He brings a playful, and sometimes mischievous, nature to the open source project and isn't going anywhere anytime soon. Cid belongs to the community, he is yours, not the company's. Without the support of our users, this company would not be where it is today. We have you to thank for that, and we will not to lose sight of that. Together, through company and community, open source and innovation, will build something unique.
The new designs they've come up with are pretty awesome and it's always nice to know what a company stands for and what their core values are. There's no mention of when we'll see the branding really start to roll out but you can check out the rest of it on the Cyanogenmod Blog.
Source: Cyanogenmod
Get the Android Central Newsletter
Instant access to breaking news, the hottest reviews, great deals and helpful tips.