The Galaxy Book 3 Ultra is Samsung's first "Ultra" laptop, delivering performance and unique features in an incredibly sleek and light aluminum chassis. It takes some fiddling to get the best performance and battery life out of it but the Galaxy device tie-ins are worth the extra hassle.
Pros
+

Great gaming performance

+

Bright 120Hz AMOLED display

+

Surround sound via onboard speakers

+

Excellent webcam quality

+

Unique Samsung ecosystem tie-ins

+

High-quality build that's lighter than others
Cons
-

Hefty price

-

Odd peformance hiccups

-

No privacy cover for camera or mic

-

Very reflective screen

-

Trackpad size and alignment is odd

-

No S Pen support
Why you can trust Android Central Our expert reviewers spend hours testing and comparing products and services so you can choose the best for you. Find out more about how we test.
When you head to your nearest electronics store to check out the latest laptops, what brands come to mind? Dell? Lenovo? HP? How about Samsung? Like most categories of electronics, Samsung makes laptops that compete with the best brands out there and even pack in plenty of unique features. The Galaxy Book 3 Ultra is Samsung's latest premium flagship laptop, and while the price seems high at first, it's actually quite competitive spec-for-spec.
The advantage Samsung has over the competition is rolled mostly into aesthetics and Galaxy ecosystem tie-ins. The machined aluminum frame feels much more solidly built than a plastic Lenovo, and the 120Hz AMOLED display looks and feels smoother than any 60Hz OLED Dell offers on its laptops. Plus, it's got the latest Intel and Nvidia chips — not something all other vendors have just yet.
And Samsung's unique Galaxy software not only adds unique features to the laptop — things like eye contact tracking, battery health and charging similar to a phone, and even special live wallpaper options — but also ties deeply in with other Samsung products. If you have one of the best Samsung phones, a pair of Galaxy earbuds, or even a Samsung TV, you're going to get more out of this laptop than from other brands.
But not all is rosy. The laptop has some bizarre performance hiccups and annoying software bugs, and it took me weeks of fiddling to get the battery life where I wanted it to be. I'm also not a fan of the new massively oversized touchpad which makes the laptop uncomfortable to use while wearing a watch. Plus, it's lacking a few niceties from brands like Lenovo that offer a physical microphone mute button and camera privacy slider built in. Is it worth your money? Let's take a look.
Price and availability
The Samsung Galaxy Book 3 Ultra became available on February 22, 2023 and can be readily found at all the usual retailers where laptops are sold. That includes stores like Best Buy in the U.S. and retailers like Currys in the UK.
For this review, I used the less expensive version of the Galaxy Book 3 Ultra which retails for $2,399/£2,449.00 and includes a 13th-gen Intel i7 processor and an Nvidia GeForce RTX 4050 GPU, and 16GB of RAM.
You can upgrade to a 13th-gen Intel i9 processor, an Nvidia GeForce RTX 4070 GPU, and 32GB of RAM for about $600 more. As usual with Samsung products, trading in your old electronics will help cut a bit of the cost down when you order through Samsung's website.
Samsung Galaxy Book 3 Ultra
What I liked
No doubt, if you're considering buying a Samsung Galaxy Book laptop it's likely because you already own other Samsung products. With the Galaxy Book 3 Ultra, Samsung is doubling down on its efforts to create a better ecosystem and this is, ultimately, the biggest strength of Samsung's latest laptop.
Right off the bat, you'll be asked to sign into your Samsung account which will unlock a host of great experiences that transcend the physical boundaries of your devices. My Galaxy Buds 2 Pro automatically paired with the laptop. My Galaxy Z Fold 4 could be immediately controlled by my mouse and keyboard. These are things that just worked out of the box and, at the most, only required me to press an OK button to get started.
Among the many unique features, device multi-control is one of my absolute favorites. When I'm at my desk and my phone is on the wireless charger, I can just mouse over to my phone's screen and start typing a message back or navigate an app without actually picking my phone up.
Better yet, I can copy/paste between my Galaxy Book 3 Ultra and my Z Fold 4 by using normal keyboard commands. It's so, so much better than sending links between devices or hoping that browser sync feels like working today.
Swipe to scroll horizontally
| Category | Samsung Galaxy Book 3 Ultra |
| --- | --- |
| Display | 16.0-inches (16:10), 2880 x 1800, 400 nits |
| Processor | 13th Gen Intel Core i7-13700H |
| Graphics | Intel Iris Xe + Nvidia GeForce RTX 4050 |
| RAM | 16GB / 32GB LPDDR5 |
| Storage | 512GB / 1TB NVME (plus expansion slot) |
| Connectivity | Wi-Fi 6E, Bluetooth 5.1 |
| Ports | 1x USB-A, 2x USB-C, HDMI, MicroSD, 3.5mm |
| Battery | 76Wh |
| Audio | AKG Quad Speaker (Woofer Max 5W x 2, Tweeter 2W x 2), Dolby Atmos, 3.5mm jack |
| Camera | 1080p, dual mics |
| Dimensions | 355.4 x 250.4 x 16.5 mm |
| Weight | 3.9lbs / 1.79 kg |
And while there are a plethora of other great features that I also loved — the live wallpaper included was a nice touch, Samsung — none of these features would be worthwhile if they were hidden away deep in the Start menu. That's why it's so great that the Galaxy Book Experience app is pinned right on the taskbar at the bottom of the screen.
This app prominently displays all of the Galaxy Book 3 Ultra's unique features in a single place, even including the surprising Samsung Settings app. I say "surprising" because it's a separate layer of settings specific to Samsung's additions to the Windows world and, again, helps keep all these important settings in a single place for users to find.
Back in the Galaxy Book Experience app, you'll find everything from the Samsung Gallery and screen recording features to live wallpaper, Samsung Notes, Quick Share, Samsung Flow, and even utilities like Samsung Recovery and device care.
In summary, this feels like a laptop built by Samsung for Samsung users, not just another meaningless empty Windows laptop with no soul.
Image 1 of 5
Samsung did an exemplary job of hardware design with most of the Galaxy Book 3 Ultra. The moment you take it out of the box, you'll notice just how high-quality this laptop feels. Its fully aluminum frame is extremely well put together and, yet, it's lighter than similarly-specced rivals like the MacBook Pro — 3.9lbs vs 4.3lbs, respectively.
The full-sized keyboard includes a num pad — something I'm a huge fan of even if I don't use it all that often — and the keys themselves feel nice enough to type on. It's no Lenovo keyboard but nothing is, really. This is a butterfly-style keyboard with very low travel keys so it takes little effort to press them. Plus, they're very quiet.
What's not quiet are the speakers, which get very loud and have superb virtual surround sound despite lacking a bit in the bass department. I was playing Minecraft RTX with my son at one point and clearly heard the Creeper sneaking up behind us, which isn't something I can say about most laptops I've ever used.
I also really enjoy that Samsung left a nice lip on the edge of the lid to make it easier to open. Too many OEMs forget this important hardware feature and it makes them irritating to open.
Samsung outfitted the Galaxy Book 3 Ultra with a 120Hz AMOLED display that's capable of shifting between 60Hz and 120Hz depending on what's happening on screen. I don't know how good OLEDs are with preventing burn-in on laptops but Samsung automatically enables focus mode out of the box which fades UI elements after a few seconds to keep burn-in at a minimum.
The display is also nice and bright and it's extremely easy to work in the sun — not something I can say of the IPS display on my Lenovo X1 Carbon. The downside is that I ended up reducing the display refresh rate to 60Hz and setting the performance to the "optimized" setting just to get the battery life to where I wanted it to be. On the bright side, at least these were simple options that resulted in very positive changes to the experience.
Above the display is a webcam of superb quality, delivering far better picture quality than I've seen on other laptops I've used. The 1080p resolution is extremely crisp and the 87-degree viewing angle makes it easier to fit in the frame no matter how you're sitting.
But it's not just the quality that's good, it's also the features. When you start any video meeting or recording software, a little utility bar appears on the bottom of the screen that opens up several options to enhance the video quality.
Things like auto-HDR lighting, background blurring, automatic subject framing, and even eye contact tracking are all one click away and accessible as soon as the camera starts. There's no config required here, no extra app to launch. It just works, and that's a great feeling on a PC.
What could be better
I'm going to begin with this massive slab of a touchpad not because it's the worst feature of the laptop — or even the most offensive problem — but because it's a problem that irritated me every single day I used the laptop while wearing a smartwatch.
Big touchpads are nice in concept but, as it turns out, make it extremely uncomfortable to type while wearing a watch. That's because it pushes the keyboard so far up that your wrists and several inches of forearm have to rest on the metal below it. If you've ever tried typing on a flat surface like this while a watchband digs into the underside of your wrist, you'll know what I'm talking about.
The trackpad is also centered on the main keyboard instead of centered on the laptop itself. I hate when OEMs do this on a laptop because it's just plain awkward. As a result of the placement and sheer size of this touchpad, I found myself regularly erroneously moving the cursor with my palm while typing.
It also doesn't like clicking when tapping very much and I typically had to push the pad in to click things on the laptop instead of just tapping. Yes, I made sure tap to select was chosen in Windows which, in fact, is the default out-of-the-box setting, anyway.
But those complaints might not bother you like they bother me. Rather, I have a feeling the screen design and strange performance hiccups on the Galaxy Book 3 Ultra might be more of an issue for other folks.
While the 120Hz AMOLED display is a nice feature to have and the display gets plenty bright, a lot of the brightness factor is ultimately reduced because of the extremely shiny coating Samsung put on this display. It's not a touchscreen — which is commonly extra glossy — so what gives, Samsung? If I were keeping this laptop long term beyond just the review period, I'd be buying a matte finish screen protector ASAP.
While we're on the subject of screens that aren't touchscreens, why in the world did Samsung decide to make an "Ultra" version of its laptop but not include — or even support — the S Pen? The S Pen is synonymous with many Galaxy products these days and I think it was a huge mistake for Samsung to leave such an obvious feature out of this product.
As I said before, while 120Hz is nice to have, you'll definitely want to drop it to 60Hz if you want any hope of decent battery life at all. With the laptop set to 120Hz and performance mode, I couldn't even get 2 hours out of a full charge on most days.
And that brings me to my complaints about performance. This is the first laptop with a 13th-gen Intel CPU and while peak performance and benchmark scores are very impressive, something is wonky with the overall performance of the machine.
For one, I noticed that video calling seems to totally tank this thing. In the past month with the laptop, I found that I can't have a video chat and another app — especially Photoshop — open without the video call and audio stuttering wildly. I don't have this issue on my Lenovo X1 Carbon with an 11th-gen i7 processor, so I'm not sure what the deal is here but it was consistent between video platforms and reboots.
This is particularly strange because gaming performance on this machine is so strong. That's not to say it's perfect — if you want to run Fortnite with epic settings and ray-tracing, you'll need to dumb it down to 1080p resolution, for instance — but having a modern RTX GPU means you can enable DLSS and get "magical" framerate boosts in most games.
I don't take much stock in benchmark scores or what they mean for the final experience because, sure enough, the difference between last year's models and this year's is pretty substantial. Geekbench 6 OpenCL score on a GeForce RTX 3050 Ti sits around 57,000 points while the GeForce RTX 4050 in the Galaxy Book 3 Ultra scores a whopping 70,000 points.
Keep in mind, this is a low-power 4050 designed for laptops. A standalone 4000-series card will push more than double these numbers in a desktop computer.
Likewise, a 12th-gen Intel Core i7 in comparable laptops nets about 2100 single-core and 11,300 multi-core score in Geekbench 6. The 13th-gen Intel Core i7 in the Galaxy Book 3 Ultra ramps that up to an impressive 2500 single-core score and 12,100 multi-core. All great numbers show the raw improvement in compute performance so long as everything else is humming along normally.
The SSD performance seemed to be a little slower than some other laptops I've seen at this price range — 6600 MB/s read and 4900 MB/s write performance in CrystalDiskMark — but that's not even close to "poor" performance by any metric.
The competition
Among the many PC vendors, my two favorites are Lenovo and Dell. And while any Windows-based machine will support Microsoft's Phone Link app for convenient phone pairing, you'll still be missing some of the deeper features Samsung offers on Galaxy devices.
If those aren't a huge deal for you, the Dell XPS series has been the undeniable favorite of tech websites and consumers for years, offering stellar specs and build quality alongside great performance and battery life. Dell doesn't offer a non-touch OLED and their displays are only 60Hz but the company's thermals and battery life are top-notch and the XPS typically offers niceties like a built-in SD card reader and a centered keyboard and touchpad.
Lenovo's Carbon X1 Extreme hasn't yet been updated with a 13th-gen Intel or 4000 series Nvidia GPU but that also makes it a more cost-effective option until Lenovo offers the more updated versions. Regardless of which processor or GPU you choose, Lenovo's hardware design is wonderful in most aspects. Sure, it's a cheaper-feeling plastic shell but Lenovo's keyboards are legendary in their typing quality and its laptops offer a built-in privacy shutter for the camera and a hardware microphone mute switch — something most OEMs just don't offer.
Should you buy it?
I'll be frank. My initial impressions of the Galaxy Book 3 Ultra were not great. I ran into software bugs and weird performance problems, not to mention poor battery life and general discomfort while typing.
But Samsung has since issued software updates that fixed the few bugs I ran into. I figured out that I needed to switch the display to 60Hz and run in optimized mode to get a good battery-life-to-performance ratio, and gaming performance is now stellar once I realized that Nvidia DLSS works magic on RTX GPUs.
While I wish some of these things were a little more obvious out of the box, this sort of tweaking isn't uncommon on Windows machines. On the positive side, all of the unique Samsung Galaxy ecosystem features were as plug-and-play as I could have possibly hoped for.
Linking my phone and earbuds was effortless, and I can now use my Tab S7 as a second screen while I'm traveling so I don't have to lose my second monitor productivity. In a nutshell, the things that make the Galaxy Book 3 Ultra unique are the things that work really, really well, and that's a testament to how good of a device Samsung has built.
I just wish it worked with an S Pen.
Samsung Galaxy Book 3 Ultra
Effortlessly pair your phone, tablet, earbuds, and other Samsung products with the Galaxy Book 3 Ultra to create the ultimate Samsung ecosystem experience.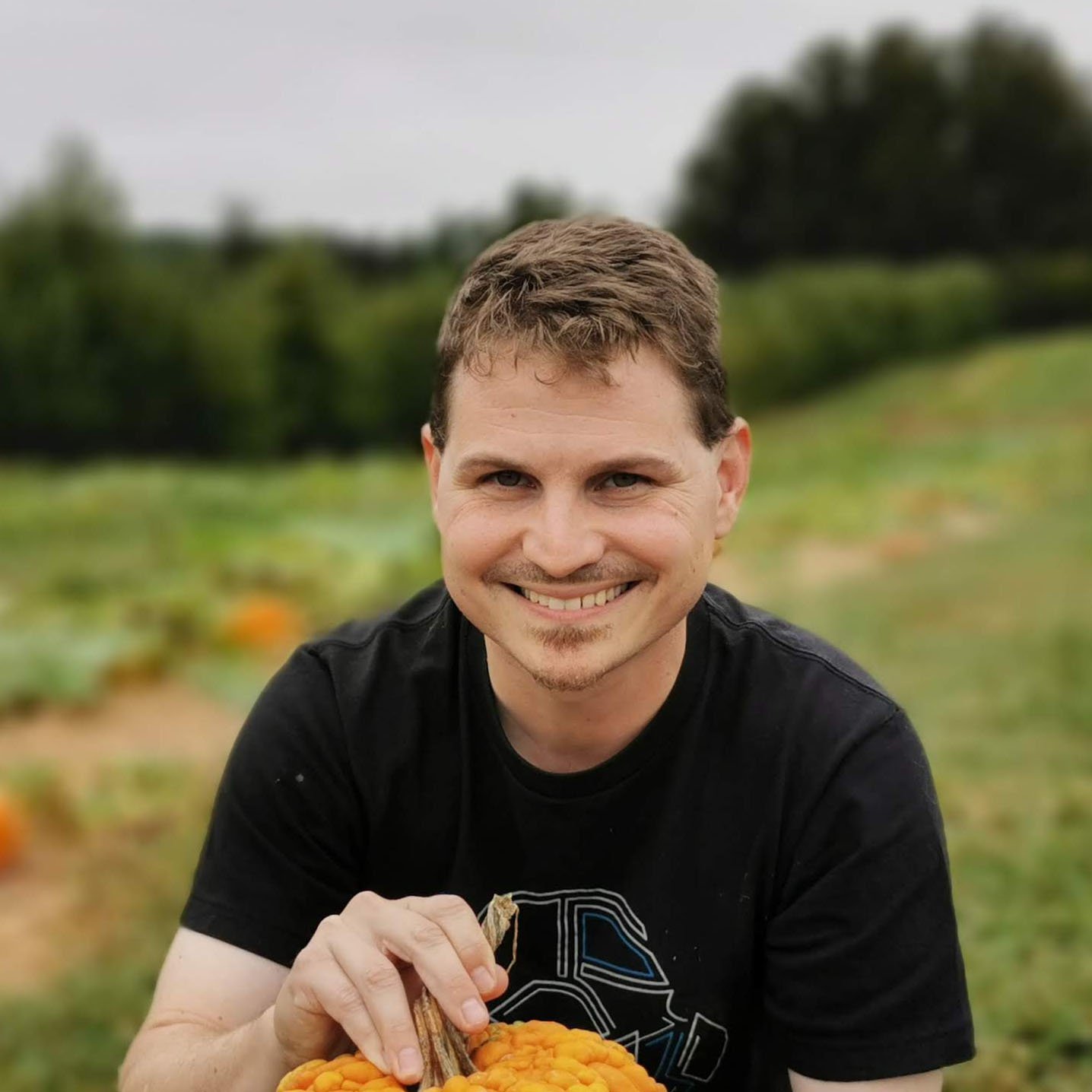 Senior Content Producer — Smartphones & VR
Nick started with DOS and NES and uses those fond memories of floppy disks and cartridges to fuel his opinions on modern tech. Whether it's VR, smart home gadgets, or something else that beeps and boops, he's been writing about it since 2011. Reach him on Twitter or Instagram @Gwanatu