Chat for Pokémon Go keeps you in touch with other Pokémon trainers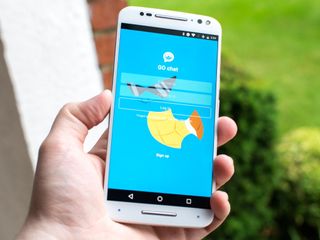 While Pokémon Go is still only in beta, one enterprising developer has already come up with a way for players to communicate with each other. With Chat for Pokémon Go, players can easily chat with one another when they are close by.
The app lets you post to specific locations, which lets players let others know where to find different Pokémon, gyms, and more. You can also directly message players who are nearby from their own posts, and you are prevented from posting to a particular location if you're not close enough to it.
You can find Chat for Pokémon Go on the Google Play Store (opens in new tab) now. For more on Pokémon Go, be sure to read our impressions of the beta.
Thanks for the coverage guys! Appreciate so much support from the community!

I like to know . When we can play this game .?? By nexus 6p

Have yall tried the app? ratings on the play store say it's phishing their passwords and not allowing them to log in. Love for all things android and IT

This app is broken doesn't let you log in Posted via the Android Central App
Android Central Newsletter
Get the best of Android Central in in your inbox, every day!
Thank you for signing up to Android Central. You will receive a verification email shortly.
There was a problem. Please refresh the page and try again.