Chairman Eric Schmidt dishes the dirt on Google in new tell-all book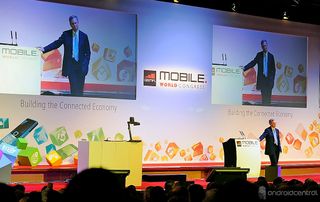 Ever wonder what really happens behind the scenes at Google and how the Internet search giant operates? Google Executive Chairman and former CEO Eric Schmidt along with former SVP of Products Jonathan Rosenberg will give you the inside scoop on the internal workings of Google in How Google Works, a book that's also available as an e-book in the Play store.
Is this a book you'd want to read? Let us know.
The book is also available as a hardcover or Kindle book for Amazon (opens in new tab) shoppers.
Source: Twitter
Get the Android Central Newsletter
Instant access to breaking news, the hottest reviews, great deals and helpful tips.
Just need to find the epub. Not looking to line their pockets with more money.

so you'll steal it instead. Got it.

He can probably find the epub on Google.com.

Sergei does all the real work lol Posted via...The One

Should be called, "How Eric Schmidt Fell Ass Backwards Into Google" Google was already on a path by the time Eric got their, at that time, I think anyone with strong business experience could of been at the Helm of Google and steered it into an amazing future

Not interested. Posted via Android Central App

Think I'll just download the epub for free. Posted via the Android Central App

I don't think it's really right to call this a tell-all. More of a business book. "In the Plex" is full of great early-Google anecdotes, if that's what you're looking for.

Don't think there'd be much dirt in this book, but still would be an interesting read.

For awhile their I lost site of the fact that Google owns Android. I almost turned into one of those people who wanted Google off my android phone. Posted via Android Central App

$14.99 in Canada, ouch Posted via Android Central App

Schmidt is the wall street, banker guy who does all the boring BIZ stuff Sergey doesn't want to do.

Just bought it. I like it so far. AC App via Nexus 5

Ummm nope he has enough money and just about anything out of Schmidt's mouth is a lie.

Who cares. Posted via Android Central App

It might be an interesting read, but I'm not sure that the price is warranted.

i downloaded from the play store last night read a few pages. Pretty entertaining stuff and makes you go "hmmm" but then my show came on so had to stop reading lol

They should give this away to Android users.

I'll wait for the movie. Posted via Android Central App