Can I install Nest Secure on my own or do I need a professional?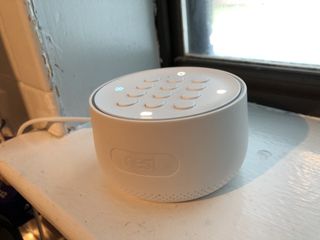 (Image credit: Phil Nickinson / Android Central)
Best answer: Yes! You can install Nest Secure on your own, and everything you need is included in the box except a screwdriver for the mounting screws.
Best Buy: Nest Secure Alarm System ($399)
What comes with the Nest Secure?
Nest Secure is Nest's home security system. This expandable system uses a variety of sensors and tags to secure your home, and when you purchase it, you get:
One Nest Guard: this is the actual alarm hub in the system, with a motion detector on the front and a keypad on top for arming and disarming the alarm.
Two Next Detect sensors and open-close magnets: these motion and magnetic sensors are battery operated and can be used in a few different ways. These senors can be attached to a window or door and warn you if it is opened, or it can be placed flat on a wall to detect movement in their room.
Two Nest Tags: These are dongle-type keycards that can interact with the Nest Guard hub to stand down the alarm when someone arrives home.
Two flat-mounting brackets and two corner-mounting brackets
Adhesive strips and mounting screws
As you can see, the Nest Secure includes screws for mounting Nest Detect sensors, though you'll need your own drill and screwdriver to install them on your wall. It also never hurts to have a tape measure around while you're trying to figure out how far or close sensors need to be placed.
How hard is it to install the Nest Secure?
The Nest Guard can easily be placed on a tabletop or shelf. You'll want the Guard between 28 and 42 inches above ground level. The Guard's motion sensor — which is hidden behind the Nest logo — needs to be pointing at your entryway so it can detect moment and sound the alarm if someone walks through your front door while the system is armed..
The Nest Tags are carried around on a keychain or in a pocket, so the only setup required there takes place in the Nest app. The Nest Detect sensors are battery-powered and lightweight, so you don't have to worry about running and hiding cables with them; they can be stuck on doors, windows, and walls with the included double-sided adhesive strips. You can screw these into the wall for a more secure fit, but this isn't required. There are extra adhesive strips included if you don't get the perfect fit the first time.
While the Nest Secure system can look like a lot to get up and running, you can easily install this system yourself, especially with the Nest app there to guide you along the way.
Your new security system
Keep your home safe from intruders.
The Nest Secure is a bit pricey, but it's less expensive than losing all of your possessions. And since it's so easy to install, you don't need to shell out extra money for a professional.
Get the Android Central Newsletter
Instant access to breaking news, the hottest reviews, great deals and helpful tips.