Biden administration agrees to reverse the controversial trade ban on Xiaomi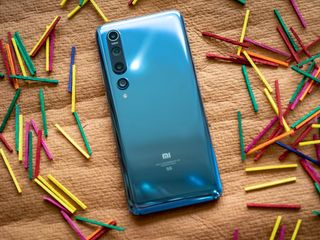 (Image credit: Apoorva Bhardwaj / Android Central)
What you need to know
The U.S. has decided not to blacklist Xiaomi.
The move, which was proposed by the Trump administration, would have restricted American investment in the company.
Xiaomi had sued the U.S. government earlier this year, after which a preliminary injunction against the blacklisting was issued by a district judge.
The U.S. has finally reached an agreement with Chinese smartphone maker Xiaomi to set aside an order issued by the Trump administration that blacklisted it as a "Communist Chinese military company." Trump's executive order was aimed at blocking American companies from investing in Xiaomi and other Chinese companies that it claimed to be owned or controlled by the military.
Soon after the order was issued, Xiaomi sued the U.S. government, fearing "extreme and irreversible damage" to its business. A district judge issued a preliminary injunction against the order even before it was set to take effect, calling the move "arbitrary and capricious."
As per a filing to the U.S. courts, the Department of Defense has agreed that a final order vacating the designation of Xiaomi as a Communist Chinese Military Company "would be appropriate." Both parties now plan to resolve the litigation "without the need for contested briefing." They are also negotiating over specific terms and are expected to file a separate joint proposal before May 20.
While the U.S. may have agreed to back away from blacklisting Xiaomi, it is expected to continue to build pressure on China. As noted by Bloomberg, the Biden administration recently extended an executive order issued in 2019, barring American companies from buying telecommunications equipment made by Huawei and other companies that are accused of posing a national security risk.
Good. I don't want to see Xiaomi suffer the same fate as Huawei. I live in a country where they have retail stores where you can walk in and look at their devices, and some of them are great. It's just a shame they don't fully support U.S. carriers.

Maybe now they will support U.S. Carriers. I thought I heard they were planning a move into the U.S. before Trump and his goons decided they were the playground bully.

Why do you people defend China so much? You're digging your own graves..

China isn't being defended, nothing wrong with competition if the hardware is as good as the more established competitors and Chinese OEMs like Xiaomi are helping to push Android hardware forward in innovation.

People say the same about the US 🤷🏻‍♂️
Android Central Newsletter
Thank you for signing up to Android Central. You will receive a verification email shortly.
There was a problem. Please refresh the page and try again.