Android Central's Best of 2019 Awards — The Tech We Loved This Year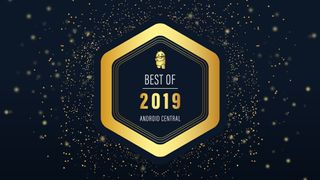 2019 was yet another excellent year for technology fans — particularly those who lean toward the Android world. There are so many great phones at a variety of price points, amazing cameras across the board, and the best features we all want are just about standardized. And outside of phones, 2019 brought tons of amazing accessories that enhance our connected world, from headphones to smartwatches and into the smart home.
These are our picks for the best products of 2019.
Best Android Phones of 2019
Best Value Android Phone of 2019
Best Android Phone Camera of 2019
Best Chromebook of 2019
Best Smartwatch of 2019
Best Headphones of 2019
Best Smart Home Device of 2019
Get the Android Central Newsletter
Instant access to breaking news, the hottest reviews, great deals and helpful tips.
The s10e should be in the Samsung category. It's not a clunker like the other ones, no ridiculous curved screen, great performance...winning.

Yeah, it really is great! Damn near a perfect smartphone if you ask me. I can actually use it one handed and not want to throw it out the window.

The 7t is the best phone for the money, you can't beat the price for what's offered. Huawei makes a great phone but it's useless without Google apps here in the US. I chose my s10+, why? It incorporates all the premium features including the kitchen sink plus it still has the headphone jack which I use daily. But I'm sure everyone has their personal favorite!

Who the hell made these decisions? None of these are right. #redo

Well it is subjective anyway but I really don't understand it at all. There are like 7 "best" Android phones this year? I get that they are all pretty much the same but it kind of defests the purpose of a "best" list...

How does the Fossil Gen 5 not make the list of best smartwatches?

No Note 10+ love anywhere??

Totally agree with this selection. Oneplus 7T is an awesome phone at this asking price. Plan to move up to it from my current Oneplus 6T this coming holiday season.