The best and worst April Fools' Day tech gags of 2019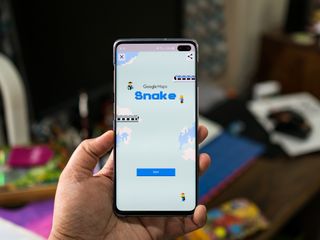 April Fools' Day is here, and that means a day full of gags as tech brands try to outdo one another. Google in particular likes to go all-out on this day, and while the search giant has created some truly memorable gags over the years — like the Google Gnome — but there was also the infamous mic drop.
Without further ado, here are the best and worst April Fools' Day tech gags of 2019.
Play Snake within Google Maps
Why you can trust Android Central Our expert reviewers spend hours testing and comparing products and services so you can choose the best for you. Find out more about how we test.
Once again, Google is kicking things off with a new feature coming to Maps. Starting today, you'll be able to play Snake from within Google Maps, and you can choose from a variety of cities:
To get started, launch Google Maps, tap the menu icon (three horizontal lines on the top left), and hit the Play Snake button. If you don't see the feature just yet, wait for the clock to switch over to April 1 in your timezone. Google also has a dedicated website for Snake that will continue to be active "long after April Foolsss is over."
Google's Files app now cleans your phone inside and out
Files by Google does a great job removing unused apps and clutter from your device's internal storage, but what about the outside of your phone? Google is introducing a new screen cleaner feature that will "wash away smudges and polish your screen." Google says screen cleaner uses the "smudge detector API" to identify imperfections using geometric dirt models and a haptic micromovement generator.
Google Assistant now speaks Tulipish
Google Assistant is picking up a new feature that allows it to talk to plants. Dubbed Neural Machine Translation, the technology allows Assistant to understand the language of plants and translate it to human languages. Google is making the tech accessible with the Google Tulip, a smart home device that lets you talk to plants.
You can also ask Assistant on your phone or Google Home to talk Tulipish by saying, "Hey Google, talk to my tulip."
Google Calendar on web gets a Space Invaders-esque game
If you use Google Calendar on your desktop/laptop, you might have noticed a new option in the Settings menu called "Play a game." Upon clicking this, you'll be taken to a Space Invaders-like game in which you move a box at the bottom of your screen and shoot lasers at calendar events as they fall down your screen.
In all honesty, it's a pretty fun mini-game with hilarious pew pew sound effects each time you fire your laser.
OnePlus introduces the Warp Car
OnePlus partnered with McLaren over a limited edition 6T, but clearly that wasn't ambitious enough, because now it is introducing its own electric vehicle, dubbed the Warp Car. The car is made out of SLS 3D and ABS 3D, giving users the ability to build the entire frame in their homes with a 3D printer. The car also has innovative controls:
Oh, and it charges in just 20 minutes:
There's just one problem, however. You'll need to be at least 5ft 6in to access the pedals in the Warp Car, and no taller than 5ft 8in.
Get your groove on with Spotify's Discocover Weekly
Is your Discover Weekly playlist a bit off this week? You're not alone, as Spotify's weekly playlist is getting a disco makeover for April Fools' Day. The streaming service even changed the name to Discocover Weekly, which I didn't notice the first time.
Meet R.O.N., NVIDIA's AI-powered holographic assistant
The future of PC gaming is here, and it involves an AI-powered holographic assistant. NVIDIA's R.O.N. AI assistant optimizes your games, keeps you up to date on the latest gaming news, and coach you through your gameplay. R.O.N. also uses cutting-edge tech like RageConverter and TrollDestroyer to help you in challenging gaming situations:
Never speak to your friends again with Razer Ping
Talking in real life is inefficient and requires too much focus, so Razer is rolling out a new service called Razer Ping that makes it easier to communicate:
T-Mobile offers the ultimate privacy with Phone BoothE
T-Mobile is always good for a laugh during April Fools' Day, and it's no different this time around. In 2019, T-Mobile is tackling noise pollution with Phone BoothE, a soundproof booth that offers the "ultimate privacy:"
T-Mobile will roll out the BoothE in select locations in the aforementioned cities:
For everyone else, there's the Phone BoothE Mobile EditionE — a gorgeously crafted cardboard box with a hole in it.
Newegg's iBrite is the world's first RGB CPU
If you haven't been keeping up with PC components, you would've missed that RGB lighting is everywhere now. From keyboards to mouse pads, memory modules, cases, fans, and even cables, RGB is pervasive in the PC building community. That's why Newegg is now turning its attention to an RGB CPU, dubbed the iBrite.
The iBrite runs at a minimum clock speed of 1.4 Petahertz, with the maximum clocks "currently classified:"
Newegg says it found a loophole in Moore's law that allowed them to go smaller than nanometers, with the iBrite built using quarks:
Duolingo brings real-world push notifications
With over 300 million global users, Duolingo is one of the most popular platforms around to learn a new language. Gamification is at the core of Duolingo's approach, and to ensure users maintain their learning streak, the company is rolling out push notifications to the real world. With Duolingo Push, the company's owl mascot Duo will start showing up in real life to remind you to practice.
If the "testimonials" are anything to go by, Duolingo's latest feature is turning out to be very effective:
SodaStreamME lets you create your own carbonated drinks
SodaStream is teaming up with astronaut Scott Kelly to launch its latest innovation, SodaStreamME. The on-the-go bottle lets you turn everyday burps into carbonated beverages. All you need to do is blow excessive carbon dioxide into the bottle, and the "breakthrough space technology" does the rest. We'll let Kelly sign off with this: "When life gives you gas, make SodaStream."
Get the Android Central Newsletter
Instant access to breaking news, the hottest reviews, great deals and helpful tips.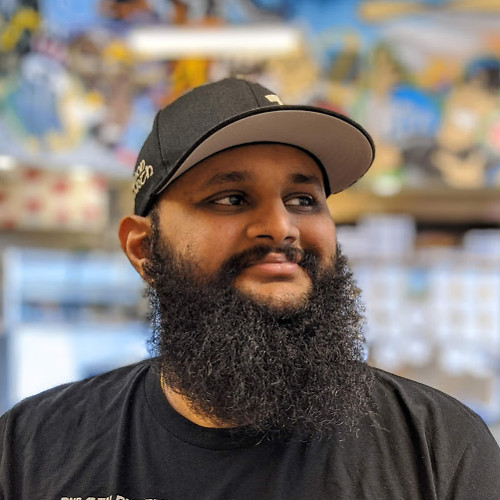 Harish Jonnalagadda is a Senior Editor overseeing Asia at Android Central. He leads the site's coverage of Chinese phone brands, contributing to reviews, features, and buying guides. He also writes about storage servers, audio products, and the semiconductor industry. Contact him on Twitter at @chunkynerd.