Bell paves way for higher prices across Canada with MTS deal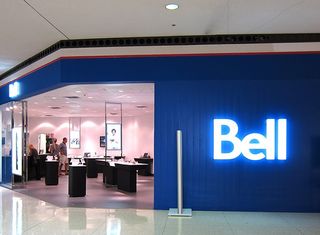 In many cities across Canada, the announcement that BCE Inc. had purchased MTS, Manitoba's largest wireless provider, was met with a resounding shrug. Why should it matter to those in Ontario, Alberta or British Columbia that the name on their bill will soon change for a million people in the middle of the country?
Simply, because MTS has traditionally undercut the Big Three — Rogers, Telus and Bell — in its native province, forcing the companies to offer rates often 50% less than those in Ontario, British Columbia and Alberta. For example, Bell's 10GB share plan in Manitoba costs $80; the same deal goes for $150 in Ontario.
Those discrepancies are familiar to the have-nots, the millions of wireless customers clambering for a compromise between fast networks and lower prices. In provinces with so-called regional incumbents, such as Manitoba and Saskatchewan, the local players were given ample time and investment to establish footholds as utilities long before national wireless carriers were established.
The success of MTS and SaskTel, Saskatchewan's Crown-owned carrier with a similar suppressing impact on wireless prices, motivated the previous federal government to establish a policy whereby four wireless providers would compete in every province in the country. It all but chose Wind Mobile to be that alternate, setting aside ample spectrum in recent wireless spectrum auctions for the company to use to establish an LTE network, which it is building with parent company Shaw's assistance.
But now that MTS is set to be dissolved into BCE Inc., renamed Bell MTS and housing Bell Mobility's Western headquarters, the former government's policy will likely be undermined. In removing MTS and its impact, Bell is able to reset prices and expectations for the million-plus customers who rely on the regional carrier's extensive LTE network — a network it built with Rogers to facilitate high-capacity LTE in large cities like Winnipeg and Brandon, and far-reaching signals in more rural parts of the province.
Alongside the acquisition, Bell promises to invest $1 billion into Manitoba's telecom infrastructure, bringing ultra-fast LTE-Advanced to wireless customers, along with fiber-to-the-home network to facilitate home internet and Fibe TV. But such window dressing masks the insidious nature of this slow undermining of what remains one of the few truly competitive markets in the country, leaving Saskatchewan as the sole province for which $80 for 10GB is attainable.
Canadians have long sought alternatives to the Big Three and their high prices. Beholden to shareholders, Rogers, Telus, and Bell have established Herculean networks of integrated wireless, wireline, television, internet, content creation and distribution, with the telecom regulator reticent to establish limits on pricing lest it disturb a free market. And while it can't be denied that Canadians enjoy some of the fastest, most reliable and modern networks in the world, the cost per gigabyte on the average mobile plan has actually risen over the past three years, bucking trends all over the world. By eliminating MTS from the fray, Bell is able to reinforce its dominance and, worse, retroactively paint almost the entire country with the same pricing brush.
To Bell, spending upwards of $4 billion to purchase MTS is likely far more about establishing a foothold in the West to take on Shaw, which, now that it has Wind Mobile, is gunning for the Big Three in a big way. But whether it will be possible for Shaw to make money in mobile by using the same undercutting tactics that kept MTS in business for so long remains to be seen — if Shaw even wants to do that in the first place.
That there is no competition in the Canadian wireless market is a misnomer; carriers compete voraciously for customers, quarter after quarter. That competition, however, comes at the expense of price drops, instead of fuelling them, as is the case in so many other countries. Canada's lack of a healthy MVNO market — or practically any MVNO market — exacerbates the problem, since it forces companies to invest billions infrastructure, often up front, before becoming viable players in the wireless space. Such is the dominance of Rogers, Telus, and Bell.
Now that MTS is fading, and its impact on the Manitoba market with it, the highly-consolidated Canadian wireless market has to contend with even less choice in how we increasingly connect, often exclusively, to the internet.
Daniel Bader was a former Android Central Editor-in-Chief and Executive Editor for iMore and Windows Central.
This was the first thing I thought of when I read about the deal on Monday. It's a scary thought.
Looks like I will be keeping my $80 share everything plan with Rogers for as long as possible!
It would be terrible for people if as soon as Bell takes over our plans here in Manitoba get jacked up by the big three. Of course we will bend over and take it....just won't be happy while it's happening. Posted via the Android Central App

OK, we are officially f..d. I'm one taking advantage of a Telus matched Manitoba plan - paying less than half what I would have paid if I had an Ontario plan.
This is 200% NOT good news for the consumer.

When you buy all the competition and work with the other Big two to make sure there is no competition, you can price plans whatever you want. Robelus wants you to use a contract, that's why prices for phones don't go down like they do in the USA. They also want you to use their home phone and internet, that's why Data caps are low and things like long distance still exist. Yeah middle and upper class can easily afford two phones and some Digital TV. But the people working minimum wage are screwed or forced to deal with an 80 dollar 1 gig plan they blow through in a week or two. It seems WIND is the only hope, Shaw better not screw it up.

For the longest time, the US has been what felt like decades behind Europe. We now have so much choice with prepaid carriers, that I feel sorry (sore-e for our Canadian readers) for our northern neighbors. Canada just dissolved the 3 year contract, which I thought was retarded. How have companies like AT&T, and T-Mobile not entered the market in Canada?

AT&T and T-Mobile have not entered Canada because of Bell Rogers and telus they are trying to get rid of competition when Verizon tried to enter Canada Bell,Rogers and telus where saying how bad it would be personally I think it was good that version did not enter Canada because it would have bought Wind a good company with lower prices Posted from my Moto X 2nd gen and my Nexus 9 both on Android Marshmallow

It is mainly because the Canadian telecommunications industry is highly regulated by the government. They're not allowed in without catching the regulators in the right mood, and jumping through many hoops. It's not going to happen. Posted via the Android Central App with a Nexus 6

I'm with Wind, and I'm just waiting for Shaw to join the party. They might keep their prices low to gain market share, but I doubt it. Posted via the Android Central App with a Nexus 6

It would make more sense for Canadians to drive over the border and get T-Mobile in the US and take it back home...with FREE Unlimited Data, SMS, and Calling within/to/from Canada/US/Mexico, its a better deal for Canadians than Rogers, Telus, Bell, or Wind. Thats crazy.

Usage limits wouldn't allow that. At least 50%(I think or something like that) of your usage must be from the US. Posted via the Android Central App

no limits bro. US wireless plans are cheaper for Canadians than Canadians wireless plans.

If you read the terms and conditions of your contract there actually are limits. You are limited to a certain amount of allocated minutes and data while off T-Mobiles network. As well they do a credit check for services they will verify all the information, so I'm sure they would need a US address for services and billing otherwise their system will kick out their application. I can't take my service here in the United States and go move to Europe evening though my provider allows off roaming data, calls, texts from Europe in my plan. If I use over the fair usage policy that is given while not on their network they have the right to terminate services.

In fact here it is right here....... 10. * Roaming, International Calling & Mobile Content. Roaming. Your Device may connect to another provider's network ("off-net") even when you are within the T-Mobile coverage area. Check your T-Mobile Device to determine if you are off-net. There may be extra charges (including long distance, tolls, data usage, failed messages or calls) and higher rates for off-net usage, depending on your Rate Plan. Your primary use of your Device must be within the T-Mobile owned network coverage area and we may limit or terminate your Service if you move outside of this area. We may limit or terminate your Service without prior notice if more than 50% of your voice and/or data usage is off-net for any three billing cycles within any 12 month period. International Roaming & Dialing. International roaming and dialing is available with some Rate Plans and on some Devices and may require an additional feature on your account. Whether roaming internationally or making and sending international calls and messages while in the U.S. (or Puerto Rico), you will be charged international rates (including for voicemails left for you and for data usage). Different rates apply in different countries. See www.t-mobile.com for information on international access, rates, Services and coverage. Mobile Content. Wireless devices can be used to purchase goods, content and services (including subscription plans) such as ring tones, graphics, games and alerts from T-Mobile or other companies. You are responsible for all Charges associated with such purchases from any Device assigned to your account. Some Charges may appear on your bill (including Charges on behalf of other companies). You may be able to restrict access and certain services by implementing controls available at www.t-mobile.com, or by calling T-Mobile. Mobile content may not be transferable from one Device to another Device.

explore.t-mobile.com/3countryplan

My link comes directly from T-Mobile themselves. Not a third party. Nice try though.

explore.t-mobile.com/3countryplan

You still have to follow the terms and conditions. If you come across and get service in the US you must maintain service in the US. Even though T-Mobile works with cellular companies and has agreements with other cellular providers to use their towers to provide service it still falls into the fair usage policy. Read your terms and conditions. You are still wrong.

Just a litle tip people, on Bell (and Virgin) your plan's price is determined by your phone number (NOT your address). Therefore, as long as you can deal with it, nothing prevents you from getting a phone number from a different province in order to get pricing from that area. It is something I see all the time with Ontarian living near Quebec's border. Get a Quebec number in order to get those cheaper Quebec plans. Suddenly, that 10GB plan is down to $100 instead of $150.
Android Central Newsletter
Get the best of Android Central in in your inbox, every day!
Thank you for signing up to Android Central. You will receive a verification email shortly.
There was a problem. Please refresh the page and try again.