Bell Mobility takes a first step in replacing SMS in Canada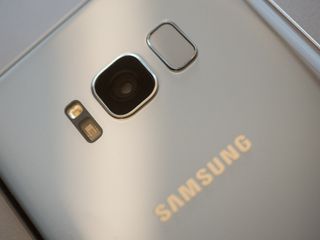 Slowly but surely, more carriers are starting to move to RCS to hopefully begin replacing SMS over the long run. All the pieces are in place in Android phones for RCS, since Google has built the standard into the Android Messages app. But users won't be able to actually use the new standard until their carriers update their piece of the puzzle.
Bell Canada has annouced that it will begin offering the RCS experience to customers, starting with Galaxy S8 and Note 8 owners. Users will not need to install another application to get the new advanced features.
RCS is intended to replace SMS and MMS in the long run, and bring features found in instant messages such as Allo or Facebook Messenger to "regular" text messages. This includes better read receipts, better media sharing, and video calling all through a user's phone number, without the user needing a second account.
Are you excited about Advanced Messaging? Let us know down below!
Get the Android Central Newsletter
Instant access to breaking news, the hottest reviews, great deals and helpful tips.
Another way to force everyone onto more expensive data packages. Robelus needs to lower prices.

As long as there's not enough competition here in Canada, there's going to be no incentives at all for Rogers, Telus or Bell to bring prices down. There's only enough competition in Saskatchewan, Manitoba and Quebec at the moment to force Rogers, Telus and Bell to reduce prices to a reasonable level for their data plans. The CRTC really needs to step up big time and do something about it.

The CRTC has stepped up and allowed a fourth major carrier to be created. Unfortunately, it takes time for that carrier to become a national presence.

How would they make this device dependent? isnt it a network thing?

That was my question too... but they can do what they want to get you into the newest, most expensive phones..

There are aspects of both. the device does actually have to have software support for it. on the GS8 and Note8 the support is built in and it has native support in the bundled SMS app. Android messages (google's SMS app) does support it, but it does require device support. That being said any relatively modern android device should have that device support patched in via Google Play Services, but it does make some sense to roll it out first to deives where that support is built in out of the box as a test environment.

of course. But you'd think the Pixel/Nexus devices would be supported as well being on the latest software, even more so than Galaxy devices

Not a bad idea to use the time machine and review why RCS will be good for Android users. https://www.androidcentral.com/what-rcs-and-why-it-important-android

Been looking forward to this for a while. However, I know that AT&T (even though they have their own in network advanced messaging) will take forever on this...

Sounds good as long as it doesn't cost more ffs

It's probably worth mentioning in the article that Bell isn't the first one to do this in Canada. Rogers and Fido launched this feature in December of 2016. So, as far as I understand it, RCS messaging will now work among all Rogers, Fido, and Sprint Android phones (provided they are using the built-in Messenger app) Bell S8s and Note 8s? Or do the standards not work amongst each other? And when can we anticipate RCS being available for texting with iPhone users?

The iPhone Question is the Biggie :-) RCS inter-connection between operators ISN'T a given, but should use the same connection as your VoLTE call. Note that Rogers has launched and already inter-operates with Sprint.