ARCore and Android: Everything you need to know!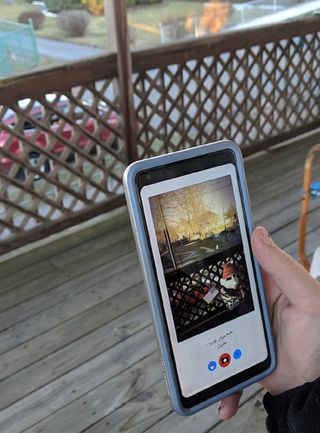 One of the hot new features on newer flagships is their ability to work with augmented reality (AR) applications. Pokémon Go was the first big AR game release, and Apple introduced its Animoji feature in late 2017. On the Android side, Google has been working to provide a standardized AR ecosystem with ARCore.
This is everything you need to know about ARCore!
Origins with Tango
ARCore isn't Google's first foray into augmented reality. Earlier development kits and phones had Tango (first known as Project Tango); these were devices with dedicated camera hardware to do most of the same thing that ARCore now does in software. There were two phones that worked with Tango — the Lenovo Phab 2 Pro and the Asus Zenfone AR. The phones themselves were fine, but the AR implementation was half-baked at best. Requiring dedicated hardware and shipping on niche devices meant that Tango was never going to take the world by storm, but the lessons that Google and developers learned with Tango are still relevant with ARCore.
More: What's the difference between Tango and ARCore?
What phones work with ARCore?
ARCore launched on Google's Pixel line, but quickly spread to devices from other manufacturers. LG and Samsung flagships from the last couple years are supported, as well as the Asus ZenFone AR. As time goes on, expect most Android phones to support ARCore.
More: Every Android phone with ARCore right now
Which apps support ARCore?
ARCore applications range from lighter fare like being able to stick BB-8 on your desk to making sure that IKEA furniture you're looking at actually fits in your living room. There are education apps that can help you explore the world or the human body, and games for fighting aliens. Check out which apps you can use — you're sure to find something entertaining or useful!
More to come!
Google is just getting started with ARCore. There will surely be new features announced at this year's Google I/O developer conference and alongside this year's Pixel phones. Stay tuned to Android Central for more!
More: Google's answer to ARKit is ARCore, and it's available right now
Of course it wasn't their first at it. It was redone /renamed to compete after Apple released their ARKit platform.

Just wanted to mention that. Googles "Project Tango" platform sucked as they saw how Apple implemented their AR platform so they followed.

Tango was far better than arkit and arcore however was far too expensive to mass produce to get the feature out so they dumbed the AR focus down to apples level to make arrangements more widespread.

Tango was too expensive and required dedicated /specialized hardware. Apple made it cheaper and simpler as all you need is the camera.

Wonder what the criteria is for AR... Seems odd to include the laggy S7 and not other devices with better performance.

ArCore is sadly not available on my unlocked Galaxy s9, don't know why
Android Central Newsletter
Thank you for signing up to Android Central. You will receive a verification email shortly.
There was a problem. Please refresh the page and try again.