Android App Review: Tuner - DaTuner Pro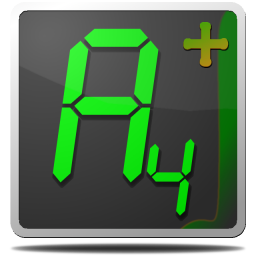 For anyone who has ever been involved in playing a musical instrument, you know the importance of tuning, which is why DaTuner is for you.
DaTuner is a highly accurate strobe tuner that not only automatically locks onto the pitch you're playing, but also tells you the register you're playing in along with how many cents sharp or flat you are. It's a welcome change from the needle-reading we're all accustomed to, and it's as intuitive as it is functional.
DaTuner also boasts a highly functional settings menu that lets you change everything from the sensitivity to the responsiveness, the color for notes that are sharp or flat, and even the temperament, for those who subscribe to the notion of just intonation.
A pitch pipe is also included in DaTuner, for those who prefer to tune to a relative pitch, although it has a tendency to be a little buggier than just tuning using the phone's microphone. Still, it works often enough, and in the event it doesn't, there's still an incredibly powerful tuner at your disposal.
For the Android-loving musician, I think DaTuner Pro is easily the best tuner you can have on your device. I used to give that title to gStrings, but DaTuner has proven to be so powerful, easy to use, and accurate, it'd be foolish to not use it.
DaTuner comes in three varities: free, donate (with a few more features), and experimental (for those who want to be on the cutting edge of tuning technology). The donate version is $2.34, but when dedicated tuners cost upwards of $40 or more, this is an absolute steal.
More pictures and download links are after the break.
Excellent app that I haven't seen before. Just tested it out and it turns out my ole six string was a little out of tune. Works perfectly!

I've been using gStrings for quite a while now.. Gonna give this a try..

+1 Just installed it. Wow- great program! Big and informative display, easy to use, easy to read, fast response time, seems accurate with all the tests I threw at it.

i am using samsung galaxy ace. can anyone tell me why am i unable to install daTuner or Tuner g string ?
error message is : couldnt install on usb or storage device. please help.

I'v been using the free version for a couple of years now as a digital tuning fork on pianos. Usually I only tune de main A with it and than continue tuning by ear. I'm not familiar with all of it's capabilities, but it's a very sophisticated piece of software that's proven to be very accurate and easy to use. I'm not sure wether it would enable you to produce a good overall pianotuning since there are loads of different parameters to take into account when tuning a piano and each piano requires a slightly different spreading of the notes... however considering the fact that professional pianotuning software ranges anywhere from 4 to 7 hundred dollars and often still requires you to check and adjust by ear, I believe DaTuner is a really nice deal!

I can't get any of these type of apps to work. They don't seem to access my mic or speakers. What aren't I doing?
Android Central Newsletter
Thank you for signing up to Android Central. You will receive a verification email shortly.
There was a problem. Please refresh the page and try again.