Amazon's Fire tablets just got a big refresh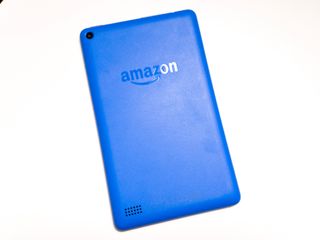 Remember way back when there was such a thing as a company capable of competing with Amazon on price for tablets? Those days are long gone, and today Amazon is making sure things stay that way. Four of Amazon's tablets have been refreshed today with new features and colors, and the prices just keep getting better.
Lets see what we're looking at!
Amazon Fire 7 and Fire HD 8
The new Fire 7 tablet from Amazon is lighter and thinner than its predecessor, with a 7-inch IPS display Amazon claims is noticeably improved with higher contrast and less battery drain. This new tablet promises up to 6 hours of batter, 8GB of onboard storage with microSD card support up to 256GB, and Alexa enabled in the OS. If you're looking for a cheap tablet that isn't terrible to use, it's hard to argue with $50 for this offering.
See on Amazon (opens in new tab)
If you want something a little more capable, the Fire HD 8 bumps the screen resolution to 1280x800 and starts with 16GB of onboard storage. This version of the tablet also offers 12 hours of battery, and like the new 7-inch version comes in the standard black as well as Punch Red, Marine Blue and Canary Yellow. This upgraded experience will run you $80, which is clearly not much considering what you're getting.
See on Amazon (opens in new tab)
Amazon Fire 7 and Fire HD 8 Kids Edition
According to Amazon, the new Fire 7 and Fire HD 8 are already more durable than the current generation iPad. That doesn't stop the company from releasing a Kids Edition variant of its tablets with big silicone bumpers and a two-year "worry-free" guarantee to replace if you actually manage to break yours. The new Fire 7 Kids Edition increases the default storage to 16GB onboard and includes a year of Amazon's FreeTime Unlimited so your kids have access to more apps and shows and books than can be read in that timeframe. This new kid-friendly setup will run you $100, and comes in the three colorful silicone options based on your choice.
See on Amazon (opens in new tab)
The HD 8-inch variant, like the Adult version, has a better display and larger battery. It's also packing 32GB of onboard storage by default and includes the same two-year guarantee as the smaller version. Like the Adult Fire HD 8, you're paying $30 more than the smaller version for the boost in specs.
See at Amazon (opens in new tab)
Amazon is clearly not done making a lot of noise when it comes to inexpensive tablets packing all of the best features the company has to offer, so will you be upgrading? Sound off in the comments!
Have you listened to this week's Android Central Podcast?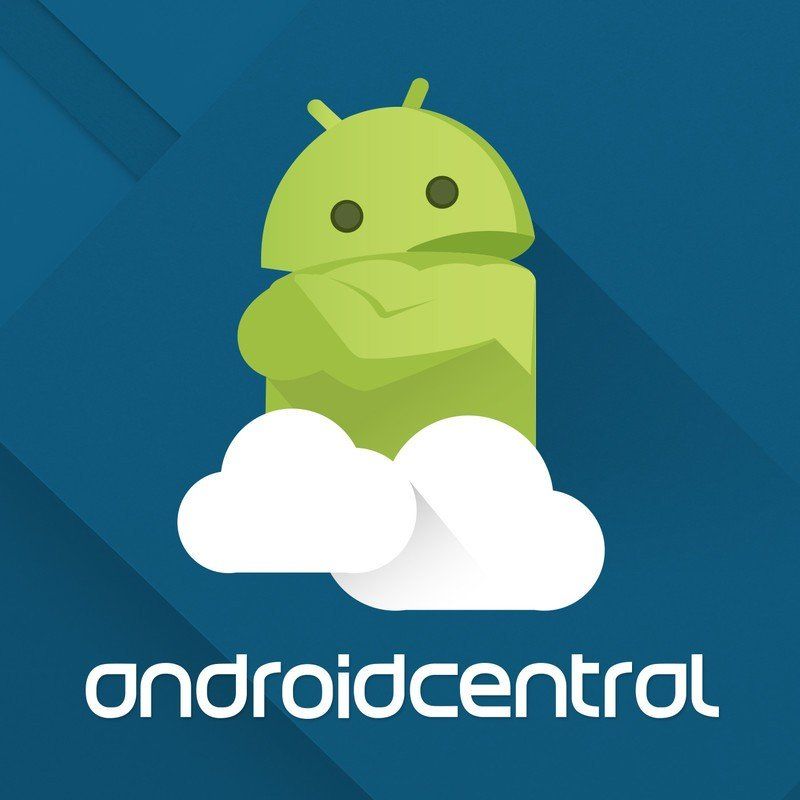 Every week, the Android Central Podcast brings you the latest tech news, analysis and hot takes, with familiar co-hosts and special guests.
Russell is a Contributing Editor at Android Central. He's a former server admin who has been using Android since the HTC G1, and quite literally wrote the book on Android tablets. You can usually find him chasing the next tech trend, much to the pain of his wallet. Find him on Facebook and Twitter
Amazon is major Trollin.. I don't think this google I/O is even a hardware event lol

What is the difference? I could only find 3 things that were different
6th GEN - Size 8.4" x 5.0" x 0.4" (214 mm x 128 mm x 9.2 mm)
7th GEN - Size 8.4" x 5.0" x 0.4" (214 mm x 128 mm x 9.7 mm) 6th GEN - Weight 12.0 ounces (341 grams)
7th GEN - 13.0 ounces (369 grams) 6th GEN - Sensors Accelerometer, gyroscope, ambient light sensor
7th GEN - Sensors Accelerometer, ambient light sensor If there is more please let me know :)
I dont think I'll upgrade to the new one the old one has one more sensor lol.

sorry 4 things the 4th is it's $10 cheaper for the 7th GEN that must be how much that gyroscope sensor they got rid of cost. LOL

I'm with you. I'd like to know the differences/improvements versus the previous generation and I'm really not getting much of anything from this article. Better CPU?
Better GPU?
Faster storage? Give us something that denotes the differences, if there are any.

I'm looking for the same. So far, it looks like a pointless update on a device without an upgrade in hardware. Probably shaved some costs in production in going this way, which means more profit.

I've owned both of the previous generation. The 8HD is a significant upgrade over the 7, definitely worth the money. The 7 inch models are so cheap because they are very poor quality. Make sure you get the extended warranty, it will definitely be worth it. My children each had one and both have been replaced multiple times through the warranty. Usually it's the charging port that goes bad, but one time my daughter's got boot loop problems. Also, even with a SD card and apps to SD, the 8 GB model will run into storage problems. On the other hand, the 8 inch HD model is an awesome little tablet.

They need to release new devices with higher-resolution displays.

agreed - they should have released an upgraded HD10 with a better resolution ..

But what flavor of batter is it?

I caught that too. :) Probably, Li-Ion flavour, because it has more spark.

If they released a 10inch table with full hd that's gonna awesome

I have 3 previous fire tablets and I see no reason to upgrade a single one. They all seem exactly the same for the most part

8 inch HD can be had with 32 G storage, which is good. Still Micro-USB, which is bad. Still holding out to see the Lenovo Tab 4's.

I haven't followed Amazon and their Kindle for a while now. Are you still locked into the Amazon App Store, or can you install Google Play as well without having to root the device? Used to be you had to root the Kindle to get Google services installed. As I said, I haven't been keeping up with the Kindle for a few years now so I'm not sure where they stand on using outside app stores anymore.

The Fires don't officially support Google Play, as Amazon makes its money on selling services for these. But there are instructions to install it with non-root access. You basically opt to install from unknown sources, and grab the necessary files from your blog of choice. I've come across a few with simple instructions.

Good deal. The previous version of the Kindle Fire HD I owned I had to root it to install Google Play and all the other Google services. Then I got an update for it and I couldn't get anything Google related to work and it just started having issues. Kindles are just so cheap they make a great kids tablet, but there are some apps that my daughter needs for school that just aren't available on Amazon.

I've added Google Play to both of my kids Fire 8s. Followed instructions online and took about 10 minutes each.

does not come with Google-anything .. you have to go to outside sources to get Google Play, GMail, etc .. download them, and allow programs installing from unknown sources .. kind of patchwork ..

So if you want 32GB of storage, you have to go with the kids version? Mmmkay... I do like the colors, though.

Ram? I had to check Android authority to find out how much RAM the entry level one has aaaand it's only 1 GB...1GB of RAM on Android provides a painful user experience. Include the extra 1GB and charge us $10 more.

And then increase the resolution and charge us another $20. And then add this and add that ... they are fantastic for what they are, a $50 tablet that is usable.
But I partially agree with you, they should make a "high end" version, a replacement for they very good HDX. With an LTE option.

"lots of now options" are always welcome. Also who doesn't want "6 hours of batter,"?

Title says "big refresh." So what's the big refresh? Article says nothing.

Hey, AC, how about some actual information next time? What's the upgrade?
Android Central Newsletter
Get the best of Android Central in in your inbox, every day!
Thank you for signing up to Android Central. You will receive a verification email shortly.
There was a problem. Please refresh the page and try again.