High-speed wireless networks are everywhere, but the U.S. is way behind on data speeds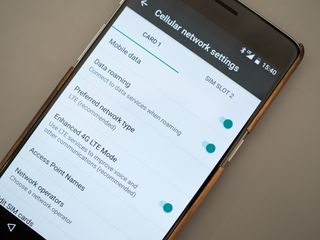 If you live in any sort of relatively populated area around the world, chances are you have access to a solid LTE or at least 3G connection. High-speed mobile networks are practically ubiquitous, but that doesn't mean the experience is anywhere near the same around the world. Data from OpenSignal's latest State of Mobile Networks report backs up this notion, showing how widespread mobile connectivity is today, as just how big of a disparity there is in terms of data speeds around the world.
It shouldn't come as any surprise that in most developed countries you're going to be on a 3G or higher speed network a vast majority of the time, with OpenSignal's crowd-sourced data showing that 23 countries around the world have 90% or higher 3G/4G network availability. Even though we all prefer to be on an LTE network, the truth is that combining 3G and 4G into one metric makes sense — you can get plenty done on a modern 3G network, and they're still extremely important to carriers' operations.
And while the networks are in place around the world, the situation in data speeds isn't nearly as rosy. Measurements of overall speed across 3G and 4G networks shows usual suspects South Korea and Singapore at the top of the charts, averaging 41 and 31 mbps downloads, respectively. Things trail off quickly, though, with the U.S. averaging download speeds of just 12 mbps — 38th place worldwide, according to the data. Most of South America averages under 10 mbps, while most European countries are in the mid teens or low 20's of mbps in download speeds.
Breaking down a level further for those of us in the U.S., there's obviously a large gap between carriers in this large country, with each generally offering either better speeds or coverage, dramatically changing depending on where you are geographically. Even when averaging things out across the country, you have decisions to make like getting the fastest measured LTE speeds from T-Mobile, or the most measured widespread LTE coverage from Verizon.
Because of this large gulf in data speeds, OpenSignal still finds Wi-Fi use to be extremely high and on the rise in most areas, even those with higher-than-average mobile network speeds. Users in small countries like the Netherlands spend 70% of their time on Wi-Fi networks, but even smartphone owners in the U.S. spend over 50% of their day connected to Wi-Fi.
So even in 2016, with some of the most amazing little computers in our pockets, we're still looking to make large improvements in our networks around the world to support them. We'll probably never be happy with the speeds being offered, and there are massive logistical hurdles to offering the fastest speeds in every corner of every country, but the near future should hold notable bumps in overall network quality.
Get the Android Central Newsletter
Instant access to breaking news, the hottest reviews, great deals and helpful tips.
Andrew was an Executive Editor, U.S. at Android Central between 2012 and 2020.