Pros
+

Activity and sleep tracking

+

Durable build

+

LTE/Wi-Fi/Bluetooth connectivity

+

Voice and text messaging

+

GPS geofencing

+

Multi-day battery life
Cons
-

Non-standard charging cable (universal Garmin charger)

-

Cell signal can be weak indoors

-

Charging is slow (2+ hours)
Why you can trust Android Central Our expert reviewers spend hours testing and comparing products and services so you can choose the best for you. Find out more about how we test.
Parenting a child in the digital age can be a scary thing. It's hard to know how to get the right device for your kids that will enable them to fit in without giving them too much free reign. The internet is filled with dangers that regularly masquerade themselves as innocent. Finding a device that gives your kids the connectivity they crave with the required safety measure in place can be daunting.
Garmin Bounce is a smartwatch for kids that does exactly those things. It strikes the right balance for a smartwatch designed for kids under the age of 10. It's essentially a Garmin Vivofit Jr 3 with LTE connectivity and messaging capabilities. Like the Vivofit Jr 3 it includes plenty of activities that'll keep your kids interested and responsible, a durable design, and a friendly smartphone app that makes it easy for parents to manage everything.
It's not as full-featured as the TickTalk 4 but it doesn't have to be in order to be great. My 8-year-old son has been using it since mid-November and I've had plenty of time to put it through its paces and ensure that this is the smartwatch you want to buy for your child. Because of its sheer ease of use and overall quality features, I've already named it one of the best kids smartwatches you can buy.
Pricing and availability
Garmin Bounce is available now from Garmin for $149.99. As of this review, Garmin only sells the watch directly through its website.
Garmin also manages the LTE plan used to connect the watch which costs $10 per month. You cannot bundle this network connectivity with your current phone plan and you won't need to worry about managing phone numbers or SIM cards. Garmin does all that for you.
See the Garmin LTE coverage map before you decide to purchase to ensure your area has adequate coverage.
How it works
Since the Garmin Bounce is more or less a Garmin Vivofit Jr 3 with a larger battery and LTE/Wi-Fi connectivity, it utilizes all the same features of that activity tracker. It even uses the same Garmin Jr app to connect to the watch and manage features and messaging.
Parents or guardians will download the Garmin Jr app on their device, log into their respective Garmin account and pair the watch with the account. If you want to add additional parents, guardians, or even caregivers you can do so in the app. Each type of account gives a different permission level. Friends can only send messages to your kids while parents or guardians have access to all settings and GPS location of the watch.
Image 1 of 5
Aside from changing settings and managing the watch's location, the app is also used for sending and receiving messages to and from the watch. This keeps it separate from your regular suite of messaging apps and ensures there's no confusion when you (or another person) converses with your child.
The app can also be used to play an activity game that grants a number of moves each day your child is actively wearing the watch. The more active your child is, the more moves they can make in the game. The downside is that they'll need to use your phone to play it.
What I liked
Like most kids' watches with LTE connectivity, the Garmin Bounce is fairly large for a child's wrist. Thankfully, it's not at all heavy, weighing in under 40g. That's about the same weight as a Pixel Watch and a few grams lighter than most Apple Watch models.
Despite what I thought was a daunting size, my son never once said anything about it being uncomfortable or obtrusive in the two months he's been wearing it. It's certainly not sleek and won't earn style points from anyone but that's probably OK. Garmin does, at least, make the watch in different designs so your child can feel like it was more of a personal choice.
While it's got LTE connectivity that could easily drain a watch battery in a matter of hours, Garmin's great use of low-power tech and intelligent network management means you'll see between 2 and 4 days of battery life depending on how many features your child uses. If they like the sleep tracking function, expect more like 2 days maximum out of a single charge.
My son also figured out how to use the watch within a few minutes time despite this being his first smartwatch. Garmin's UI is very intuitive and it helps that the two physical buttons always perform the same function: the top button is the action button, while the bottom button goes back. Everything else is navigated via the touch screen.
The parents' app is also incredibly intuitive and easy to use. Features aren't buried in sub-menus and the ones you care about are front and center when the app is launched.
Want to know your child's location? Tap the location tab at the bottom. Want to message your child? Tap the connect tab on the bottom to open the messaging section. Even the icons make sense at first glance and don't require studying or thought.
Likewise, messaging on the watch is dead simple. Swipe left on the watch face and you're brought to the messaging screen. All available contacts are available in the list and a child can message you with just two taps and their voice.
They can opt to use pre-written messages to type or tap emojis that convey the message but my child found that voice messaging was far more efficient most of the time. Every so often he wanted to send one (or several) of the goofy emojis included which, in this case, also emit a range of hilarious sounds that kids love. The speaker is plenty loud and clear and we never had trouble understanding one another.
Image 1 of 4
The app does an amazing job of delivering notifications for basically everything. You'll get an alert when the watch has a low battery, full battery, when your child leaves or arrives home, when they're playing games or doing an activity, etc. If these get overwhelming, you can turn any or all of them off in the app's notification settings.
The watch also did a great job of keeping track of my son's location when he left home with a friend or went to practice. If for any reason, I lost him and needed the watch's help finding him, the livetrack GPS feature was as simple as could be. Tap the location tab at the bottom and boom, an instant live location map appears on the screen.
You can even tap LiveTrack to enable a 30-minute window of real-time location tracking for more urgent requests. Similarly, the watch can activate this feature when your child starts an activity on the watch, and is then turned into a handy map after the activity has ended.
Like the Vivofit Jr 3, parents can assign different chores or other daily activities to their child with timed reminders for each one. Chores can be assigned a coin value and kids can earn coins once the chores are done. While coins aren't used for anything on the watch itself — I thought this was a bit strange — they can be used to redeem parent-made rewards.
Think of it more or less as a way to give your kids an allowance via virtual coins that are then tracked via the app. You could make a reward for anything you want, from a night out getting ice cream or an upcoming video game your kids have been pining for.
If your child attends school during regular hours and gets easily distracted on their watch, you can enable scheduled school mode that'll turn everything off except emergency messaging.
What could use work
While most of my complaints about the watch are fairly minor, I did run into one concerning problem that's not likely to be easily solved without a hardware redesign. Poor cell signal.
Based on Garmin's LTE coverage map, I should have no issue with cell coverage except in the highest parts of the mountains in my area. Needless to say, I often found that many buildings were enough to erode signal strength to the point where the watch couldn't send messages.
Worse yet, the watch didn't continue to retry sending messages once the signal was established. When my son learned this was an issue, he became panicked and said "what if I get kidnapped and I don't have a signal?"
I can't expect the watch to work miracles where the signal doesn't exist, but I also wasn't putting it in extreme conditions where cell signal should be an issue. In all cases where the watch had no signal, a phone sitting right next to it would be operating just fine.
To get around this, you can add a Wi-Fi network in the parents' app to help get around this but, inevitably, you're going to end up in places where the watch has no cell coverage and you don't have the Wi-Fi set up on the watch.
Beyond that, as I previously said, my complaints are minimal. As you can see from the image above, the screen is already scuffed and dinged after just two months of use. Not sure what this means for longer-term usage but, while it's certainly not unbreakable, it does still seem quite durable.
Charging is slow no matter how you slice it. I'm talking over 2 hours to get a full charge from a dead battery. It also uses a proprietary charging port on the back of the watch to charge but, at least, it's the same cable that ships with all Garmin watches. In other words, it's not hard to find good alternatives for a few bucks.
Per my son's request, I'm noting that the watch "doesn't have enough games on it." Truly, there are a whopping 2 games included on the watch while a third can be used to race friends or siblings who also have a Garmin watch. It's surprisingly paltry and there doesn't seem to be a way to add more. I fully expected a few TI-83-style calculator games on here.
Even the included games don't have enough levels. My son breezed through the math games in two days and was disappointed that he already beat it.
School mode also needs more options. As it stands, school mode is basically just on/of with a basic scheduling mechanism. We're a homeschool family so our lives look pretty different from a kid who sits at a desk in a school building all day. Primarily, I'd like to see a "bedtime mode" that effectively does the same thing.
It does have a "do not disturb during sleep" function enabled by default but that doesn't prevent my child from playing games or tapping on the watch at night unless I just take it away from him. And what's the point of adding sleep-tracking features if I'm taking the watch away?
The competition
Garmin really struck a chord with me on the Bounce, as it offers a truly ideal set of features for the age group and price. But, if you're looking for more features, two watches stand out among the pack.
The TickTalk 4 offers an onboard camera with video calling support, a massive 1,000mAh battery, iHeartRadio included, and a host of other features that Garmin doesn't offer here. It's larger than the Bounce, twice as heavy, and $30 more expensive, though, but you certainly get what you pay for.
If your child doesn't quite need video calling but would still like to take goofy selfies at arm's length, the Spacetalk Adventurer is the way to go. This one is also twice as heavy as the Garmin Bounce but offers more advanced features like a heart rate monitor and full phone call functionality.
Should you buy it?
For kids who just need a basic smartwatch with location tracking and messaging capabilities, Garmin Bounce is a pretty ideal option. It's not too expensive up front, although Garmin's $10/month plan is likely more expensive than what your carrier offers for just adding a smartwatch to your phone plan — those lines are often as low as $5 a month.
While I did run into cell strength issues in some buildings, this might not be an issue for everyone. In fact, it was my only major complaint with the watch, as the rest of the negatives were mostly niceties that I'd like to see added or fixed in a software update. Aside from the long charging time, of course.
Still, it's hard to argue with Garmin's expertise in this sector. It's taken the tried-and-true Vivofit Jr 3 and added LTE connectivity and messaging support for peace of mind, and the app and watch are both dead simple to use. This is the kids watch to get if you're not worried about adding a camera, apps, or tons of extra features.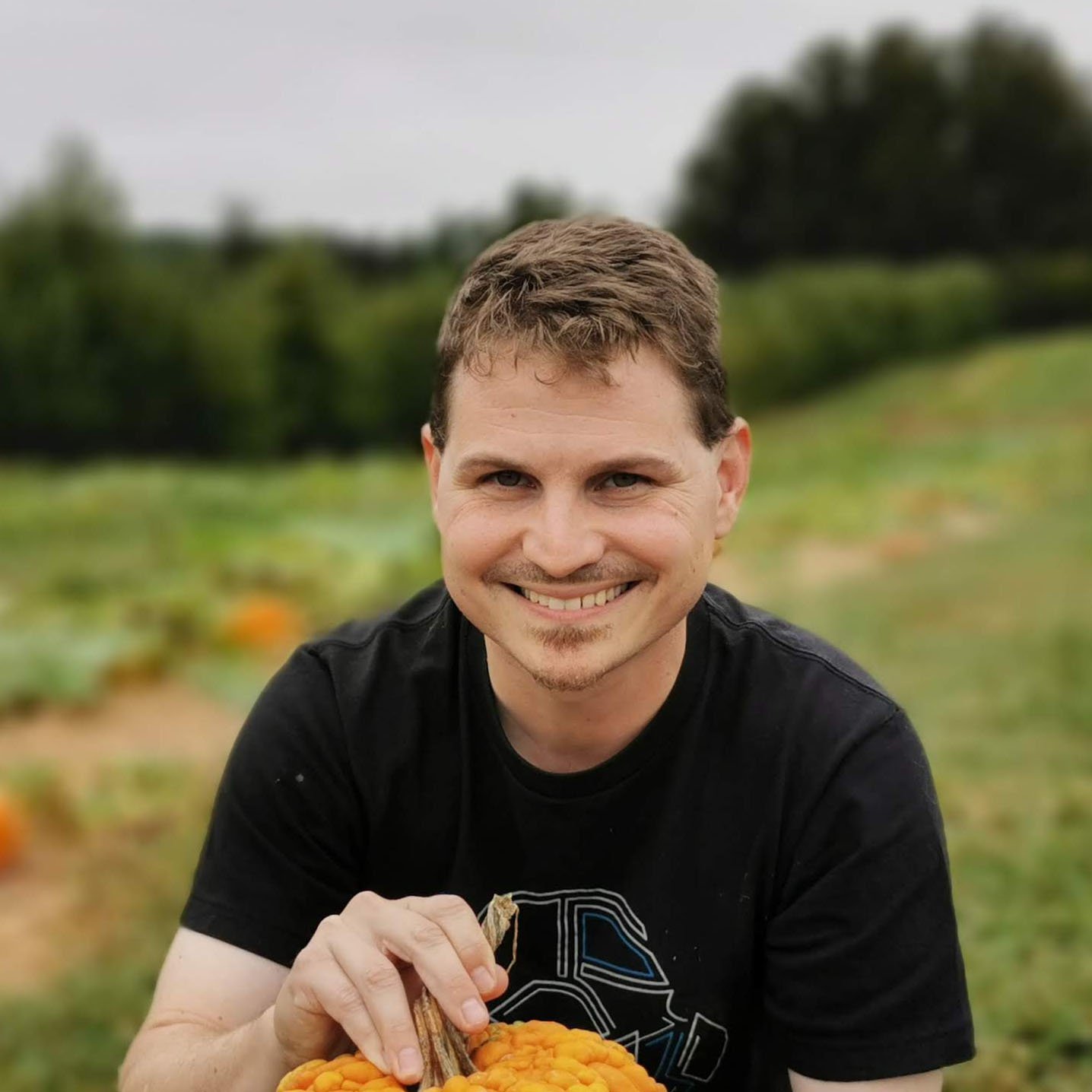 Senior Content Producer — Smartphones & VR
Nick started with DOS and NES and uses those fond memories of floppy disks and cartridges to fuel his opinions on modern tech. Whether it's VR, smart home gadgets, or something else that beeps and boops, he's been writing about it since 2011. Reach him on Twitter or Instagram @Gwanatu