Wear OS 3 is finally enticing developers again after years of neglect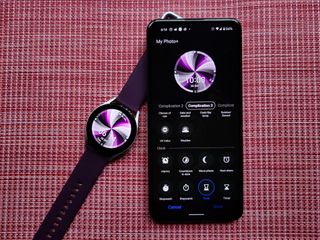 (Image credit: Ara Wagoner / Android Central)
It's been a long time coming, but Bryan Paijit finally wants to develop for Wear OS again. Previous versions were too "hacky," and he got tired of fighting against the very platform he was trying so hard to build for.
Paijit, a software developer based in San Diego, developed a golf app called Golf Scorekeeper for Wear OS 1.0. The app helped golfers track their game and score, but bugs in the code kept the app from broad adoption. "It was frustrating," he says. "What would happen is my watch would go into ambient mode and when it came back on my app was no longer on top. When I'm walking to my ball ready to hit, I'd have to go to my watch and relaunch the app and basically start from scratch.
"[Communication] between the watch and the phone was hacky and it just didn't seem mature. I don't feel [Google] put a lot of thought into treating the watch as a first-class citizen."
Paijit explains that when Google released Wear OS 2, he hoped the company would fix some of those issues, but Google focused on improving the user interface, not the developer tools.
"I was interested in 2.0, but it didn't really answer a lot of questions I had. It still didn't seem to be fixed. I'm still a huge fan but I felt 2.0 was still kind of hacky," he says.
But despite this, Paijit, an Android smartwatch enthusiast, says he wants to develop for Wear OS 3 and thinks Google might have gotten it right.
More apps are on board with new Wear OS changes
Samsung recently launched its new Galaxy Watch 4, the first smartwatch to run Wear OS 3.0 and the best Android smartwatch you can buy right now. The new operating system was co-announced with Google in May, during which Samsung said it would be committing to replacing Tizen with Wear OS on all of its future smartwatches. When the Galaxy Watch 4 was announced in early August, Google highlighted several improvements and updates to its Wear OS apps and services, reminding the world that while Samsung makes the watch, it still controls the ecosystem.
Several Wear OS 3 apps like Google Maps will now offer turn-by-turn directions from the watch, while the Messages app can keep conversations synced between the watch and the phone to easily pick up where you left off in a conversation. Google is also working with companies like Spotify, Strava, and MyFitnessPal to launch updated apps with features that take advantage of Wear OS 3.
But while many apps are integrating new features so they work on Wear OS 3, some are moving away from the Wear platform — like popular encrypted messaging service Telegram. The company quietly pulled its Wear OS app after its recent update. Android Central tried getting in touch with Telegram for more detail, but the process to contact the company was unavailable.
Per a press request by 9to5Google, Telegram responded: "Starting with Telegram v8.0, the WearOS app will not be available to download anymore. Note that if you still have Telegram installed on your WearOS device, it may stop working soon."
Android Central reached out to Google for comment on this article but did not get a response in time for publication.
Google could have finally gotten it right with app distribution, Tiles API
Like Paijit, Juhani Lehtimäki, the chief technology officer at Snapp Mobile, says in an interview that Wear OS 1.0 was excellent, despite plenty of glitches. But he believes Google "screwed up from a user's point of view" when upgrading to 2.0.
"I was a huge fan of Wear 1.0. I had the LG Wear 1.0 watch. When it was upgraded I had to throw it out. I'm a believer in wearable tech, but Wear 2 from a user's point of view was so bad. I tried the Fossil's [Wear OS watch] for a long time but I just couldn't make myself like it," he said.
Snapp Mobile is a German-based company that develops apps for various platforms, as well as advises and builds apps for clients on different platforms.
Wear OS 3 has promising upgrades
Lehtimäki adds that with Wear OS 3, there are some promising upgrades that might entice developers to go back and design for the platform.
He explains that app distribution looks like it's "going back to the right way of doing [things]," which is important for an app developer to retain users.
"It's very important because, a) It would be easy for me to distribute, and b) If I have to explain to my customers how to install the app I already lost the user. But if it's automatic that's important," he says.
Lehtimäki also notes that the new Tiles API will show contextual information to the user without needing to open an app, something that the Apple Watch has excelled in for years.
"If you use an Apple Watch and you start music on your Apple device it will automatically bring up the music control on your watch. And that's the kind of interaction that should be more," he says. "I have not looked at the API from a technical perspective, but from a user perspective, if the apps can start pushing information automatically and be proactive on the watch then it [will be] interesting."
Lehtimäki says that these potential fixes don't mean that Google got it right with Wear OS 3, adding that "it's still trying to be a smartphone on your wrist."
"I think [Google] should give up that idea," he says. In 2019, Lehtimäki wrote in a blog post about how Google should "rescue" Wear OS, touting deficiencies in the platform. Many of those deficiencies have been addressed in 3.0, including more powerful Complications, Tiles, and better health APIs.
Future developers likely don't care to develop because Wear isn't mainstream
The new platform has enticed many, but David Kopec, a professor of app development at Champlain College in Vermont, says part of the reason why so many developers do not want to develop for Wear OS is because of its low market presence.
"I can say that this will be my sixth year teaching Android Development and in that entire span, almost no students showed any interest in developing apps for Wear OS. I doubt this [new version] will change anything," he explains. "Like all platforms, it's a chicken and egg problem. Developers want to develop apps for platforms that have solid market share. And users want to use platforms that have a lot of apps. They need some kind of x-factor to break through that dilemma and I doubt [the new Wear] is it."
For a while now, Apple has dominated the market with its Apple Watch. According to Statista, in Q1 2020, Apple captured a 55.5% market share, while Samsung was second at 13.9%.
Kopec adds that Google likely wants to ensure that it is releasing products that users will want to remain in its ecosystem, as well as compete with other companies.
"I think both Google and Apple try to do a me-too on every one of each other's initiatives to stay at feature parity and developer ecosystem parity," Kopec explains. "They are hard competitors that don't want to cede in any area."
And Google likely understands that Wear's growth potential was limited by continuing on its previous path of working with a handful of lesser-known manufacturers — namely Fossil Group and Mobvoi. It had no choice but to make drastic changes to its wearables strategy, first by purchasing Fitbit and second by partnering with Samsung.
Lehtimäki, however, thinks that total app numbers don't matter as long as users have quality apps that they need.
"I don't see the lack of apps as a problem. I think the important ones are there. But the mainstream appeal is absolutely true. Apple probably has the best marketing material (and) marketing engine anywhere. The Apple Watch is a status symbol. Even if it's out of battery, people wear it because it's something that shows you're an Apple user," he says.
Lehtimäki explains that now that the watch face will allow for more customization from companies, it might entice brands to build with Wear again and, in turn, popularize Wear OS with users. With a big player like Samsung on board, he says that more companies will likely be drawn in to build watches with Wear and in turn, more developers might want to build apps.
"It might be the big difference in the long run. It will create a business for manufacturers and we might see Motorola coming back to watches. We might see Nokia," he says. "In the end, public perception is all about marketing, and going against Apple might not be an admirable place to be. You can't win alone."
He points out the wearable market is enormous, and with Google focusing on Wear OS again, it can finally build broad appeal in previously underserved markets.
"Android's market share is massive compared to Apple."
Sign up for Black Friday email alerts!
Get the hottest deals available in your inbox plus news, reviews, opinion, analysis and more from the Android Central team.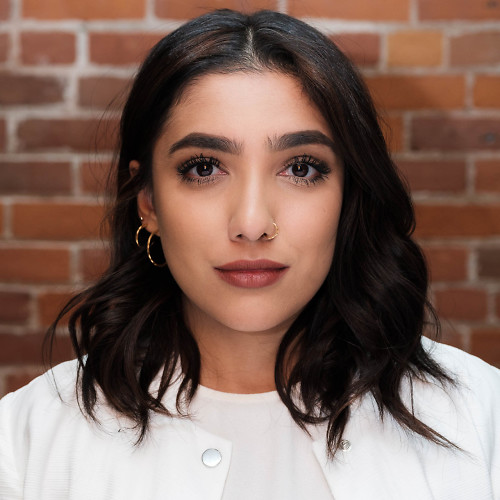 Shruti Shekar is Android Central's managing editor. She was born in India, brought up in Singapore, but now lives in Toronto and couldn't be happier. She started her journalism career as a political reporter in Ottawa, Canada's capital, and then made her foray into tech journalism at MobileSyrup and most recently at Yahoo Finance Canada. When work isn't on her mind, she loves working out, reading thrillers, watching the Raptors, and planning what she's going to eat the next day.