Watch your neighbors' security camera feed with Streety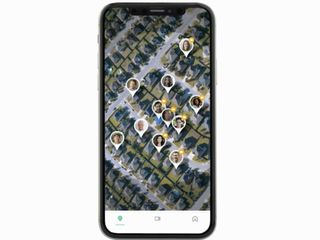 Over the past couple years, there's been a surge in smart home security systems. The likes of Nest and Ring have been leading this charge, and now Vivint is releasing something unique (and possibly unsettling) with Streety.
Streety is a free mobile app that you'll be able to download to your phone this spring, and it'll allow you to view live feeds and video clips of smart security cameras throughout your entire neighborhood. Anyone in the United States and Canada will be able to use the app to view video feeds that are being shared to Streety, and whether or not you own a smart camera made by Vivint or another company, you'll have to choose if you want your video clips shared to your Streety network before people can view them.
With Streety, Vivint is hoping that people will use the app for monitoring activity in neighborhoods, sharing video clips to solve any incidents that happen, and even watching a neighbor's home while they're away on vacation.
To help ensure that Streety is being used legitimately, Streety neighborhood boundaries are limited to a radius of 300 yards and a verification process from a third party will confirm that user identities match addresses they're paired with.
Speaking about Streety, Vivint Vice President and General Manager of Cameras said:
If you own a smart camera, does Streety sound like something you'd be interested in using?
Ring adds Beams to its 'Ring of Security' as Ring Alarm set to ship this spring
Joe Maring was a Senior Editor for Android Central between 2017 and 2021. You can reach him on Twitter at @JoeMaring1.
What if you have dumb cameras hooked to an NVR?

Using other people's camera feeds to stalk and coordinate attacks. Genius :D

Quagmire approves. Giggity Giggity

Now sex offenders can watch your children from the safety of their home computer. This is a good idea on paper, but there's no way I'd want some random person connecting to my camera feeds to find blind spots, or just be a voyeur.

Y'all did read the part where it says "video feeds that are being shared to Streety?' Right? I could see some neighborhood watch benefit in sharing some of my outside Arlo feeds with neighbors I know. Certainly are some hurdles to cross, but nothing here implies you download the app and get carte blanch into the world of 'home video'.

Great, now my home burglarizing days are over. Time to get a job. Uggghhhhhhhhhh (Just kidding. I'll just wear pantyhose over my face or one of those strips of black fabric with holes cut out for the eyes, like the Hamburglar wears)
Android Central Newsletter
Get the best of Android Central in in your inbox, every day!
Thank you for signing up to Android Central. You will receive a verification email shortly.
There was a problem. Please refresh the page and try again.