There are still people in parts of the world who use Android Market on Android 2.1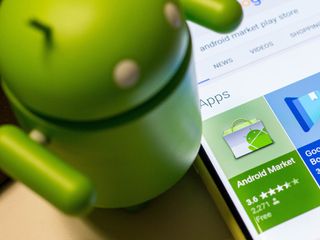 Do you remember using the Android Market to download apps for your smartphone? Google announced that it will cease support for the relic app on Eclair devices at the end of June.
In the Android Developers Blog, Google's Maximilian Ruppaner writes:
The news is hardly revelatory. Developers don't support Eclair, anyway, since it's so old. Many other third-party app makers have also ceased support in the last few years, focusing instead on maintaining support for Android 2.3 Gingerbread and up. But there are still people out there using smartphones from that era, either because they can't afford to purchase a new device or because that's all they've had access to. Granted, the Android Platform Version numbers don't include the tally of users still on Eclair — or Froyo, for that matter — but the heavily worded blog post seems to suggest that it was published as a warning to the stray few.
Anyway, consider the rest of the month your chance to mourn the past and look ahead to new beginnings.
Be an expert in 5 minutes
Get the latest news from Android Central, your trusted companion in the world of Android
Florence Ion was formerly an editor and columnist at Android Central. She writes about Android-powered devices of all types and explores their usefulness in her everyday life. You can follow her on Twitter or watch her Tuesday nights on All About Android.