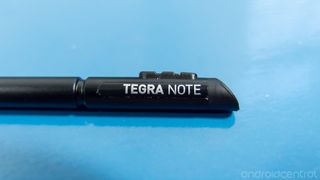 Pure Nvidia, pure Android and under $200 will catch a lot of attention from Android fans
Nvidia is no stranger to Android. Being an original partner for the Nexus 7, and Tegra processors in millions of phones and tablets have surely left a mark, and their recent offerings with the new Tegra 4 offer some screaming performance even when partnered with folks who might not have the best software installed.
A real highlight of all this was the Shield. Designed in-house at Nvidia, the Shield is a real screamer that also gets plenty of love with the updates. Running a mostly untouched build of AOSP with all the Google applications surely helps here. The Shield never took off with consumers, and most pundits blame the odd form factor and the price.
The Tegra Note fixes both of those issues. It's a standard 7-inch tablet, that checks in just shy of $200. And it has a secret weapon — Nvidia's "active stylus" is on board, delivering an integrated pen and digitizing solution that's on par with devices costing quite a bit more.
I've been fiddling with the Tegra Note for a bit, jump through and see what I think of it.
Preorder the EVGA Tegra Note 7 from Newegg
Hands-on
All the boxes are ticked. It's fast, it's cheap, and it's not burdened down by crazy software. Chances are you like what you see, so let's have a deeper look at the hardware and features.
The exterior
The Tegra Note is surprisingly well-built for an inexpensive Android tablet. Constructed of three different types of plastic (fire away haters), consisting of a soft-touch and rubber coated mix on the rear and a more traditional matte finish hard plastic over the front-facing dual stereo speakers. It has a nice feel to it, and handling is easy. You won't be afraid you're going to drop the Tegra Note. The front plastic ring also frames the glass, and the fit is tight and looks good. The sides have a slow, rounded bevel and the seam where the sides meet the front is visible, but not obtrusive.
Atop the Note, you have a micro SDcard slot and the volume rocker (it's plastic, not ceramic) on the left-side corner. Follow that corner around, and you'll come to the power button, a 3.5mm headphone jack, a micro HDMI connector and a microUSB connector. The USB connection may follow the standard, but the placement on the bevel and the depth of the components means you'll need to use the included USB cable for charging and connecting to your computer. The cable is well made, but the male end is about 1.5mm longer than a standard USB cable.
The rear of the Note also includes a 5MP camera, that we had some pretty high hopes for. Nvidia has shown off the camera capabilities of the Tegra 4 before, and seeing a home-grown product from them that includes it all is something we've been wanting to see. Unfortunately, we have to wait until a December update to get to try the AOHDR (Always On High Dynamic Range) feature in action. More about the camera later.
Up front there's a pretty special treat. Not only does the Note have dual stereo speakers, they're front facing and thanks to Nvidia's PureAudio processing and a honest-to-goodness bass reflex port, they sound pretty darn nice. Jump into the settings of your audio player and play with the EQ a little bit, and the sound output rivals the HTC One or even the Shield and it's freakishly good speaker. This is great for listening to music or watching a movie, but when added to a game immersive sound is great. It can make the awesome gaming performance of the Tegra Note even better.
The specs
As you can see by the listed specs from Nvidia, there are a few areas where the Note doesn't match up with other tablets in the 7-inch class. There's no dual-band ac Wifi. Nor will you find 2GB of RAM. We'd also like to see 32GB of storage, specifically because this is gaming-focused machine and games are pretty big apps. Andlast but not least, the screen resolution is awfully low for a late 2013 tablet.
The good news is that you'll probably not miss the RAM. We can't help you with the storage and Wifi, but we do understand the screen resolution. A smaller screen (we're talking pixels, not dimensions) uses less system resources and will refresh faster — especially when playing processor-taxing high-end games. That doesn't help when you're surfing the web or reading a book, but we understand why it was done.
My own experience was good. The Wifi seems strong. The battery lasts a good three hours of serious gaming (Dead Trigger 2 or Asphalt 8) with an additional couple hours of more general use. The speakers are as advertised and sound really nice. It probably benchmarks really well, but I wouldn't be able to tell you any numbers because I didn't run those kind of benchmarks. I used it, and was pleased with the way it handled everything I asked it to do. it passes my real-life benchmark.
The ActiveStylus
It's called the Tegra Note for a reason, and the ActiveStylus is it. It's an unassuming chisel-point stylus that tucks neatly away into a hole in the tablet's body, and it works really well. I'm a fan of active stylus support in small devices, and this is what had me most excited about using the Tegra Note. I wasn't disappointed. Nvidia explains it like so:
The magic Nvidia is doing in the processor for the stylus works, because this version one product is as smooth and responsive as the competition's third-generation version. It can keep up with the quickest scribbles, and tracks things well enough for even the most intricate writing or drawing. Physically the chisel-point is well designed, making shading a drawing or signing your name easy without lifting the stylus from the screen.
The software is a little lacking, which will be a good thing or a bad thing depending on what you're looking for. Pressure sensitivity works excellent in the Tegra Draw app that's built to support it, and the Write app is a fine note-taker, but you'll not find a slew of dedicated S-tylus applications in the menu when you first pull the stylus from it's slot. One handy feature is a "lasso" that's enabled when you remove the stylus, which you can use to select any portion of the screen to share with any application that can open a picture file.
Using apps that weren't built with direct support, like PhotoShop Touch or SketchBook Pro still works very well and everything is far and away better than any passive stylus I've used on other devices. While it doesn't have the software features that Samsung bundles with the Note series (you knew we had to make the connection eventually), you'll find that the package as a whole works very well. I rarely give a "score" in any review, but I give the ActiveStylus integration of the Tegra Note a solid 9 of 10.
The Software
This part of the review will almost write itself. Nvidia took Android 4.2.2 as built, added Adobe Reader, the Tegra Zone, Google's app suite and their ActiveStylus support and apps. They are quick to remind us that this is "pure" Android (for what that's worth), and even though they have also added in functionality for better game controller support, we have to agree.
This is important for anyone who is a regular reader of Android Central. It means that updates will come directly from Nvidia, and if the Shield is any indication of how well Nvidia will support their own in-house devices, updates will be fast and furious, relatively speaking. In fact, the 4.3 update is expected in December.
As expected, the Note shines when it comes to games. The Tegra 4 and the relatively low-resolution screen means games run at high frame-rates even at the highest settings, and the "stock" build of Android uses little in the way of system resources so you don't notice that you only have 1GB of RAM. During normal use, I found myself wanting a higher-resolution screen, but when I would load up a game I changed my mind. Pick any of the latest 3D titles — Asphalt 8 is a good one if you can afford all the damned in-app purchases — set all the graphic settings on high and enjoy.
The improved game controller support is also appreciated, as Nvidia shipped us a Nyko controller to evaluate the Note with. When you use a properly supported controller in a game that's programmed for one, you'll never want to go back. Your scores will be higher, you'll lose less lives, and most importantly, you'll have more fun.
The camera
We had hoped the Tegra Note would finally be the tablet with a camera that doesn't suck. The default camera application is an optimized version of SmugMug's Camera Awesome, which should debut for Android shortly, and all the good things we've heard about the T4's camera and image processing had us looking forward to this one.
Unfortunately, the (supposedly) awesome AOHDR support — where multiple exposures are taken at the same time, and seamlessly stitched to try and get the perfect exposure and white balance for every situation. It's expected soon, and we should see it as part of the 4.3 update coming in December.
We'll talk more about Camera Awesome's features (it deserves its own post) and definitely look at the camera again after the coming update. In the meantime, here's what to expect if you insist on using a tablet to take pictures.
The current implementation of HDR isn't anything worth writing home about. We hope the real deal comes soon, and is worth the wait.
The verdict
I really like this thing. It ticks all my checkboxes, with a great price, great performance, excellent active stylus support and not a ton of feature-bloat that I'll never use. But it's not going to suit everybody.
Pros that are also cons
It's a bare bones build of Android
It has a Tegra 4 processor, so updates will entirely depend on Nvidia or a change of heart about their GPU openness.
It has a 1280 x 800 screen
With the price bump to the Nexus 7, I can confidently say this is the best tablet you can buy under $200. If you like to play 3D games, or want stylus support built in to your next tablet, or just want to try and get your money's worth from your purchase, the Tegra Note is for you.
If you want a better experience browsing the web, watching video or (especially) reading your eBook library, you'll probably want to spend the extra and pick up the Nexus 7 or something from Samsung or LG.
I'm going to enjoy quality-time with Dead Trigger 2 and Riptide GP2 on this while I have it, and will be eagerly waiting for the December update to 4.3 and camera improvements. I don't think this will change any of the above recommendation, but it's something you have to keep in mind. We'll revisit in a month or so — hopefully in plenty of time for holiday shopping.
Image 1 of 12
Be an expert in 5 minutes
Get the latest news from Android Central, your trusted companion in the world of Android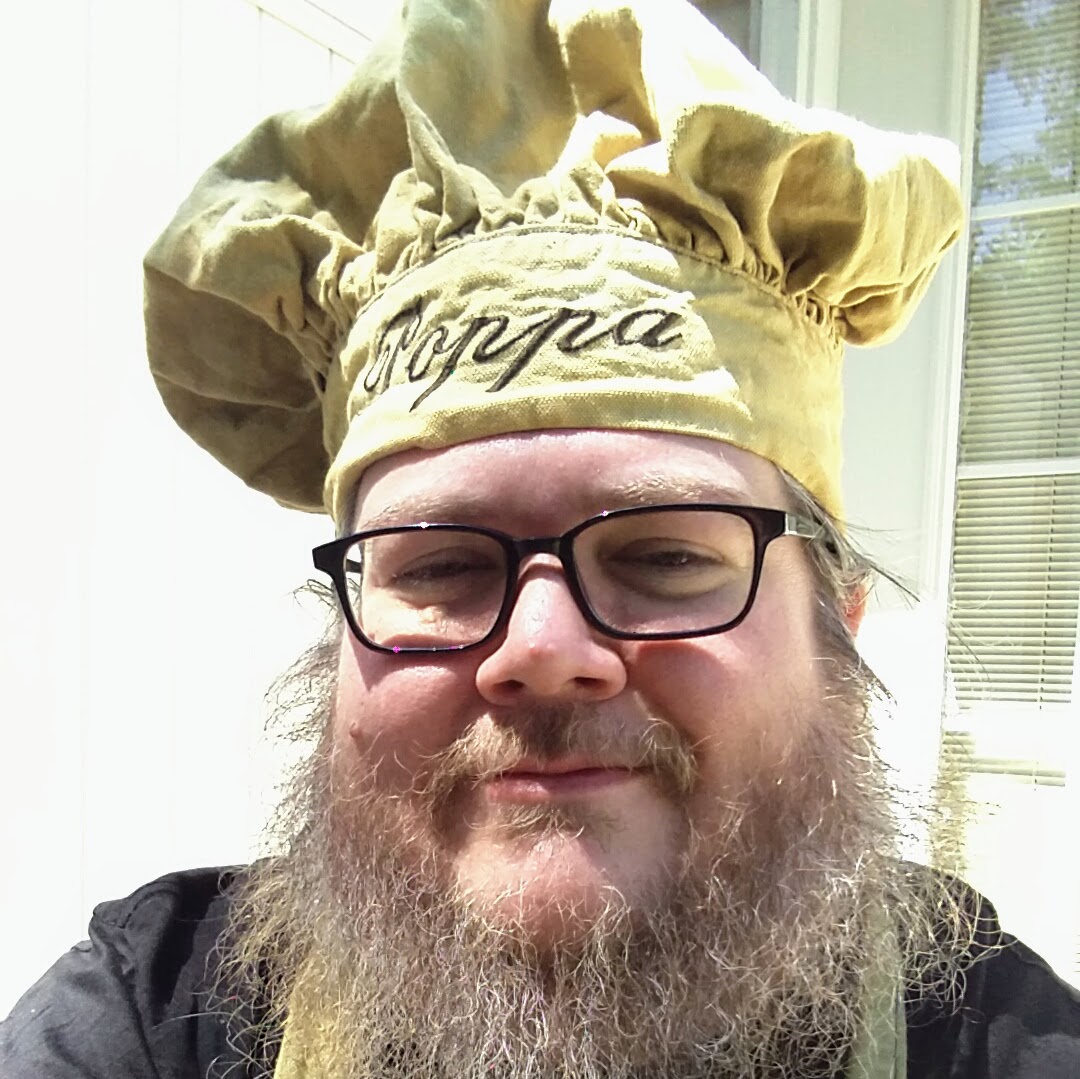 Senior Editor — Google Ecosystem
Jerry is an amateur woodworker and struggling shade tree mechanic. There's nothing he can't take apart, but many things he can't reassemble. You'll find him writing and speaking his loud opinion on Android Central and occasionally on Twitter.