Swappa Gaming is an all-new place for buying and selling used games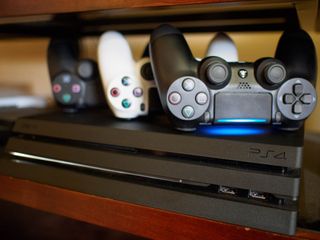 (Image credit: Android Central)
The folks at Swappa (opens in new tab) do one thing very well — maintain a healthy environment for buying and selling used gear. What started as a phone swapping site has grown considerably over the years, and is now the best place to get top dollar for your used phone as well as get a sweet deal on a used phone when you need one.
This service has expanded several times in recent years, but the latest push into gaming is an area where the used phone skills are really going to come in handy. Welcome to Swappa Gaming (opens in new tab).
It's exactly as simple as it sounds. If you have a game to sell, or you're looking for a game to buy, search the site by game or platform and choose the price you'd like to pay. Sellers can offer games at whatever price they think will sell, and provide proof right on the listing that the disc is either in pristine condition or has a few flaws you should know about.
Transactions on Swappa aren't listed as complete until the buyer gets the game and confirms its quality, ensuring both sides of the deal are happy. It's a solid, positive experience made all the better by Swappa's knowledgeable staff and forums crew.
You can check out Swappa Gaming (opens in new tab) right now, and see if there are any solid PlayStation 4 deals to your liking. The other platforms are there for you to check out too, just in case you're not a one platform household!
See at Swappa (opens in new tab)
Russell is a Contributing Editor at Android Central. He's a former server admin who has been using Android since the HTC G1, and quite literally wrote the book on Android tablets. You can usually find him chasing the next tech trend, much to the pain of his wallet. Find him on Facebook and Twitter
GameStop is doomed. I how this takes off. About to really be no reason to go to GameStop any longer.

Just made a purchase on Swappa Gaming. There isn't a lot of stock on the site now, but I think it will improve pretty quickly. I picked up Zelda BOTW for $38 with no fees, shipping included. I think that price was set to get things going, but even after prices stabilize a bit higher, it will still likely be a better deal for both buyers/sellers. You can avoid the ebay fees, the gamestop ripoff, and the craigslist inconvenience factor. This is good for gamers.

Interesting. I'll have to check this out.

I've sold/bought a number of things on Swappa, all completely trouble free. I can't wait until this is fully up and running and stocked.

This is absolutely brilliant.
Android Central Newsletter
Get the best of Android Central in in your inbox, every day!
Thank you for signing up to Android Central. You will receive a verification email shortly.
There was a problem. Please refresh the page and try again.