Stargate Origins is now available in the Stargate Command app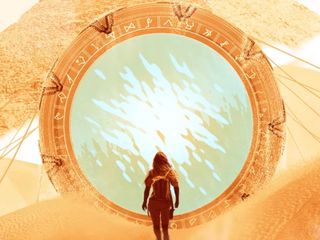 In a time before the SGC, before Atlantis, and long before a much too short trip aboard an Ancient ship, there was Catherine and Paul Langford. The original stewards of the Stargate are getting their own series in this massive universe, and that show is available right now if you know where to look.
That's right, 'gate fans, you can now watch the first three episodes of Stargate Origins in the Stargate Command app.
For the uninitiated, Stargate Command is a central hub for all things Stargate. From this app you can watch every episode of all the shows, all of the movies, and tons of behind-the-scenes content. It is now also the first home for this new short series about the time before the ability to dial the gate had been discovered.
Instead of the 45-minute long Stargate episodes you are used to, Origins episodes are 8-minute shorts. The first three episodes are available now to those with an All Access pass, with plans to release the show to everyone with the app at 7PM Eastern on February 15th. Once the first three episodes have been unlocked for everyone, All Access pass holders will be able to watch the rest of the show. Currently, Stargate Command has no plans to make the whole show available to anyone without an All Access pass.
If you're up for the All Access pass, it is available for a one-time $20 charge. Stargate Command promises a lot of additional features available to these members soon, but for now the biggest benefit by far is access to this fun new trip through the Stargate story. And now that the app has full Chromcast support, you can also enjoy the entirety of the Stargate story on your television. Enjoy!
Get the Android Central Newsletter
Instant access to breaking news, the hottest reviews, great deals and helpful tips.