Review: Amazon mp3 player and Cloud Drive
Youtube link for mobile viewing
One major features that's left us wanting on Android has been music integration and playback. The default players are usually not up to par, forcing us to find third party solutions (which isn't a problem, increased competition is always good). But I have not found a third-party player good enough in synchronization and playback. Amazon's updated mp3 app, which now includes a built-in media player and cloud sync, does a great job. The three big factors in my view that will all contribute to Amazon's success:
Mp3 store integration for purchasing content
Cloud based storage of that content that allows streaming and downloading of your content on any browser or Android device
Media player that is functional yet simple and elegant.
I'll break it down after the break.
Google has been the one rumored to take care of the music issue for us. While we wait for them to do so, which may still happen (and i would love it if they still do), Amazon has done a great job of not-so-quietly introducing its Cloud Drive. There are other services that stream from desktops and others that store data in the cloud; however, Amazon brings a unified service that Android desperately needs; and it's all handled on Amazon's servers.
The premise is simple: Amazon provides storage space for music, videos, documents and photos and users can upload their data. In this area, Amazon acts like Google Docs or other cloud-based storage services. This allows users to access their data anywhere and since it's all handled on Amazon's end, there's no need for a PC to be constantly on.
Amazon takes things a step further however with the Cloud Player, both web-based and available on Android. You can play your music on any computer from the browser. This is a neat feature, but the real benefits are when it plays directly on your Android device. The updated Amazon Mp3 app now has two options: The store, which has always existed, and now the player, which is new.
The app itself
mp3 store integration for purchasing content:
This has always existed on Android. Users have always been able to purchase their music from Amazon but then had to find a good way to playback the songs or albums purchased. Amazon's Mp3 store is constantly growing, provides thousands of cheap songs and features a free song of the day plus a cheap album of the day.
Cloud-based storage of that content that allows streaming or downloading of that content on any browser or Android device:
Android is very cloud-centric, and music is naturally the next to jump on this idea. Streaming services such as Pandora and Last.fm are great, but there are many of us (including me) who prefer to have our own music, but want it also in the cloud. With Cloud Drive, Amazon opens this up for us and since the new Player seamlessly integrates with the Cloud Drive, it provides a great experience. If you don't wish to take up space on your device, you can stream any song, album or playlist from Amazon's servers. However, in the age of data caps and areas with unreliable connections, this isn't always realistic. That's why Amazon has given users the ability to download media directly to your device. This does not mean the song will be removed from the Cloud Drive; you can download the song as many times as you wish if you had a number of Android devices. The media always stays in the cloud unless you remove it from Amazon itself. You can download albums, songs or entire playlists.
Media Player that is functional yet simple and elegant:
As mentioned prior, Amazon has always provided Android users with the ability to download its mp3s. But it left playback up to native apps or third party clients. They realized at Amazon that the media players are somewhat lacking, so they created their own, dubbed the Cloud Player, and have done a great job. It's a simple interface that won't confuse a whole lot of people. A big aspect of a media player for me is playlist management. It's very simple in Amazon. Just click Playlists -> Create a Playlist. Upon naming the new playlist, it will bring up all the content you have either on the Cloud Drive or on your device. Adding songs to it is a simple click of the plus sign next to their name. It instantaneously syncs across the Cloud Drive of course and it will give you the option of downloading it. On the bottom of the Cloud Player you will see a bar that displays the most recent media played or the one that is playing now. It gives you quick access to controls such as Play/Pause and skipping to the next track.
So far I have been able to upload both mp3 and m4a with no trouble, and playback has been no issue at all on my devices. Keep in mind if you have media purchased from iTunes from a few years back, it is probably riddled with DRM and thus cannot be uploaded.
The biggest annoyance from people that I have heard is that their past Amazon Mp3 library doesn't automatically sync over. This is annoying and I wish mine did too because I have bought a lot from Amazon over the years. However, I think I know their reason for this. Since they are allowing any Mp3 purchased from here on out on the Cloud Drive without an impact towards your storage, they had to draw a line somewhere.
In the Settings within the app, you can manually refresh your Cloud Drive. It auto refreshes every 10 minutes, but if you've just added media and would like to see it, manually updating is handy. You can also set preferences for downloading only on WiFi if you're worried about using too much data.
Android has always had integration with Amazon mp3s, but playback was hit or miss with them due to the default media player lacking so much. Amazon decided to take care of this on its own and I commend them for doing so. They created a media player that fits most of my needs and the other ones I have are nitpicking. Most of what I want to do can be done through this media player and I never have to worry about syncing again. Well, cloud syncing, but you know what I mean. It's not perfect or without faults, but it does a great job and will likely get better over time. Google and Apple have their work cut out for them.
Have you listened to this week's Android Central Podcast?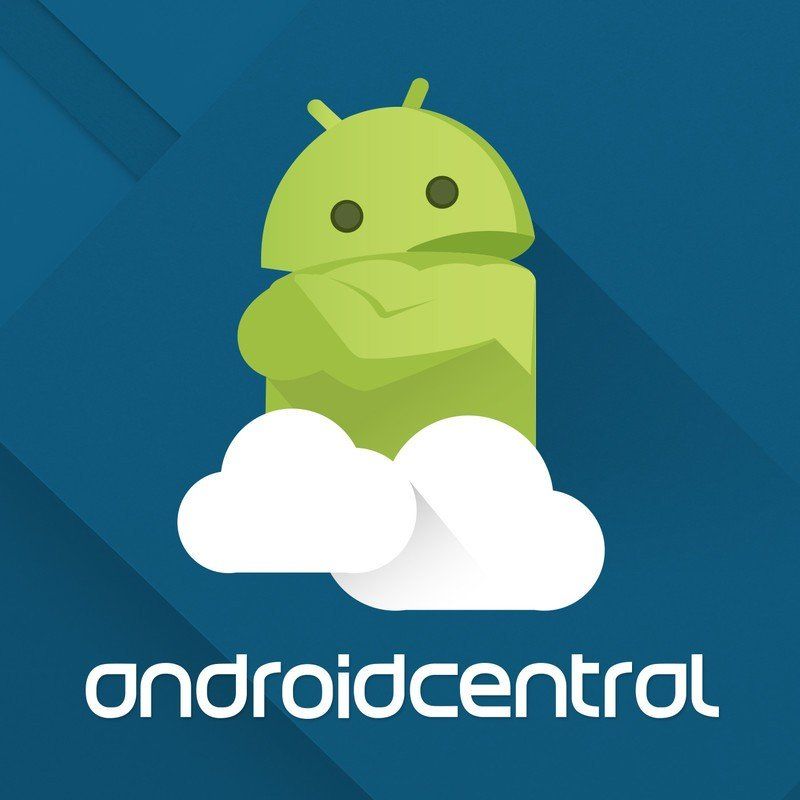 Every week, the Android Central Podcast brings you the latest tech news, analysis and hot takes, with familiar co-hosts and special guests.
Get the Android Central Newsletter
Instant access to breaking news, the hottest reviews, great deals and helpful tips.