Review: Amazon mp3 player and Cloud Drive
Youtube link for mobile viewing
One major features that's left us wanting on Android has been music integration and playback. The default players are usually not up to par, forcing us to find third party solutions (which isn't a problem, increased competition is always good). But I have not found a third-party player good enough in synchronization and playback. Amazon's updated mp3 app, which now includes a built-in media player and cloud sync, does a great job. The three big factors in my view that will all contribute to Amazon's success:
Mp3 store integration for purchasing content
Cloud based storage of that content that allows streaming and downloading of your content on any browser or Android device
Media player that is functional yet simple and elegant.
I'll break it down after the break.
Google has been the one rumored to take care of the music issue for us. While we wait for them to do so, which may still happen (and i would love it if they still do), Amazon has done a great job of not-so-quietly introducing its Cloud Drive. There are other services that stream from desktops and others that store data in the cloud; however, Amazon brings a unified service that Android desperately needs; and it's all handled on Amazon's servers.
The premise is simple: Amazon provides storage space for music, videos, documents and photos and users can upload their data. In this area, Amazon acts like Google Docs or other cloud-based storage services. This allows users to access their data anywhere and since it's all handled on Amazon's end, there's no need for a PC to be constantly on.
Amazon takes things a step further however with the Cloud Player, both web-based and available on Android. You can play your music on any computer from the browser. This is a neat feature, but the real benefits are when it plays directly on your Android device. The updated Amazon Mp3 app now has two options: The store, which has always existed, and now the player, which is new.
The app itself
mp3 store integration for purchasing content:
This has always existed on Android. Users have always been able to purchase their music from Amazon but then had to find a good way to playback the songs or albums purchased. Amazon's Mp3 store is constantly growing, provides thousands of cheap songs and features a free song of the day plus a cheap album of the day.
Cloud-based storage of that content that allows streaming or downloading of that content on any browser or Android device:
Android is very cloud-centric, and music is naturally the next to jump on this idea. Streaming services such as Pandora and Last.fm are great, but there are many of us (including me) who prefer to have our own music, but want it also in the cloud. With Cloud Drive, Amazon opens this up for us and since the new Player seamlessly integrates with the Cloud Drive, it provides a great experience. If you don't wish to take up space on your device, you can stream any song, album or playlist from Amazon's servers. However, in the age of data caps and areas with unreliable connections, this isn't always realistic. That's why Amazon has given users the ability to download media directly to your device. This does not mean the song will be removed from the Cloud Drive; you can download the song as many times as you wish if you had a number of Android devices. The media always stays in the cloud unless you remove it from Amazon itself. You can download albums, songs or entire playlists.
Media Player that is functional yet simple and elegant:
As mentioned prior, Amazon has always provided Android users with the ability to download its mp3s. But it left playback up to native apps or third party clients. They realized at Amazon that the media players are somewhat lacking, so they created their own, dubbed the Cloud Player, and have done a great job. It's a simple interface that won't confuse a whole lot of people. A big aspect of a media player for me is playlist management. It's very simple in Amazon. Just click Playlists -> Create a Playlist. Upon naming the new playlist, it will bring up all the content you have either on the Cloud Drive or on your device. Adding songs to it is a simple click of the plus sign next to their name. It instantaneously syncs across the Cloud Drive of course and it will give you the option of downloading it. On the bottom of the Cloud Player you will see a bar that displays the most recent media played or the one that is playing now. It gives you quick access to controls such as Play/Pause and skipping to the next track.
So far I have been able to upload both mp3 and m4a with no trouble, and playback has been no issue at all on my devices. Keep in mind if you have media purchased from iTunes from a few years back, it is probably riddled with DRM and thus cannot be uploaded.
The biggest annoyance from people that I have heard is that their past Amazon Mp3 library doesn't automatically sync over. This is annoying and I wish mine did too because I have bought a lot from Amazon over the years. However, I think I know their reason for this. Since they are allowing any Mp3 purchased from here on out on the Cloud Drive without an impact towards your storage, they had to draw a line somewhere.
In the Settings within the app, you can manually refresh your Cloud Drive. It auto refreshes every 10 minutes, but if you've just added media and would like to see it, manually updating is handy. You can also set preferences for downloading only on WiFi if you're worried about using too much data.
Android has always had integration with Amazon mp3s, but playback was hit or miss with them due to the default media player lacking so much. Amazon decided to take care of this on its own and I commend them for doing so. They created a media player that fits most of my needs and the other ones I have are nitpicking. Most of what I want to do can be done through this media player and I never have to worry about syncing again. Well, cloud syncing, but you know what I mean. It's not perfect or without faults, but it does a great job and will likely get better over time. Google and Apple have their work cut out for them.
Have you listened to this week's Android Central Podcast?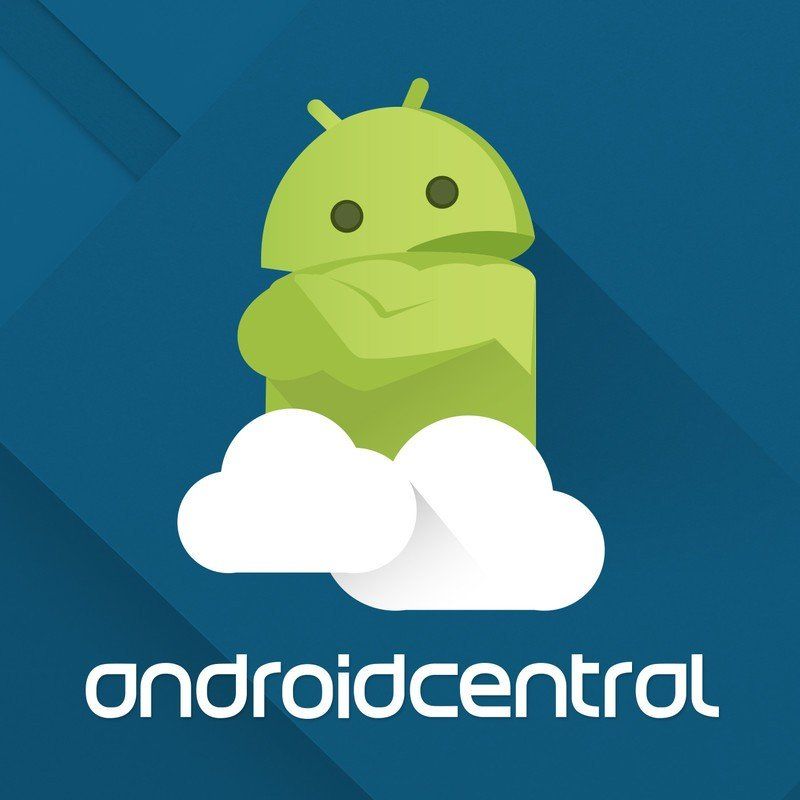 Every week, the Android Central Podcast brings you the latest tech news, analysis and hot takes, with familiar co-hosts and special guests.
I think it's kinda nifty - I even got the 20GB storage trial after buying an album off Amazon. However, there are a few things that bother me: 1. Network errors, CONSTANTLY, on my Evo. 2. No EQ, no option to have a playlist containing both cloud music and device music (if I'm wrong, please correct me). 3. It's in the cloud. I realize that's the whole purpose of cloud storage, but if I enter a tunnel or something, it's worthless to me. Yes, I can download the music to my device but if I have to listen to it off my device, it defeats the purpose. For BACKUP purposes, it's the bee's knees, otherwise I have my reservations about cloud technology. One other minor niggle - I wish I didn't have to download an uploader program, and could just upload via my web browser (OR the device itself!). I'd also like to be able to delete from the cloud drive via my device.
4. How are service providers going to be affected? I can see this being extremely convenient, and people are going to be streaming everything - isn't that going to tie up bandwidth? Are data fees going to rise again due to this? Maybe I'm way off on that one, but if some providers are capping data usage, I can't imagine they'd be too thrilled about this.

I havent had any network issues others are experiencing on my gtab and n1(wifi, att 3g, verizon 4g hotspot all no issues) the player itself is not great, feature-less IMO, but still a work in progress I'm sure. the #1 best thing for me (also potentially the worst) is that the FAQ states that your mp3 will stream at original bit rates. I loaded on a bunch of 320kbps and they sound nice. the downside is the data usage, a half an album in and it was already over a hundred MB's. I'll stick with my 192kbps rips. Amazon is doing a great job pissing off telco's and RIAA/record lables. go go go!

Network Error almost every time on the EVO.

Amaxon mp3 has been updated to ver 2.0.1 key change: EVO fix!!!!

I'm not getting any network errors on my Evo unless in a horrible coverage area. They also said that if the songs are in a high bit rate, then it will store them in their exact state which could also be a problem if they are large files. I keep mine song files around 3 to 5 mb.

The best thing I love about it is that Im not using any of my storage space on my Xoom. I bought the Wifi version anyways so I prob won't be using the cloud unless I have wifi around me. But I don't have to worry bout slowing my system down with music! I'm loving it!

Only problem I've had was during the uploader installation; I kept getting an Adobe Air error even though everything was working well. Took two days to upload an initial 17gb of music, and still have 76gb to go, but I'm still trying things out before I take the full plunge. So far, whether on my Tab or my Evo, I'm impressed!

I'm getting network errors a lot. If I get them a little it's worthless.

There is a fix for the network error. Have a look at http://Goodandevo.net they have a wrote up about it. The root cause of the issue is the HTTP proxy Sprint applies.

I have been having problems keeping my collection organized (when I delete songs, I have so many backups that I eventually get them back; the new songs I've purchased are not on all my devices). This fixes that problem. I can put all my music here, then no matter where I buy my new songs (I use Amazon MP3 almost exclusively) they will be available everywhere. When I get new systems, I can download the entire collection or stream it. I also had a lot of network errors with my EVO and have not been able to stream a full song yet, but I'm sure as the details get worked out it will be as good as the other music streaming options out there.

My issues with it: 1) I want to be able to fire up the app and just hit Play and have it play everything that is in my cloud and on my device (like mSpot and others do). I don't want to have to set up a playlist for spontaneous random music playing. 2) When Creating Playlists, I don't want to have to choose between picking what's on the device or what is in the cloud. I would also like the option to add artists or entire albums to playlists (when you have 2000 songs, adding all of them is a pain to do when you can only add one song at a time). 3) I am not a Sprint user but I also get the network errors every time I leave a wifi spot. On a road trip, if the phone happens to switch from a 3G site to a 4G site or back, the song that's playing will cut out or stop or stutter. They need to add some kind of pre-fetching or caching (like mSpot and some others) use to have the next song in your list ready to go without interruption. 4) The Uploader should detect changes in the files and upload new versions automatically (again, like mSpot does). For example when I see songs that aren't being sorted properly because something is amiss in the tags, and then I go make the proper corrections on the computer, the Uploader should replace the old files with the new files automatically.

For number 1, go to Songs, pick a song and turn on shuffle...

But that only shuffles either the Cloud or the Device music. It won't mix both.

How come I can't find amazon Mp3 or the cloud drive in the Android market in Australia? I thought it's available to all android users??

My only gripes are that it doesn't show a total song count (that I can find) and it only seems to shuffle 2k songs at a time on my DX. I have 22k, assuming it ever finishes uploading...
I live off shuffle, and would love it to shuffle through all of my music.

For that kind of money why not just sign up with Rhapsody and call it a day? You can stream as much as you want from nearly any artist you can think of without having to buy or upload anything (monthly subscription aside). You can download what you want to play offline locally. You can buy songs or albums for which you really want the MP3s. You can create and manage set lists, etc etc. I guess this is cool if you have a massive ripped CD (or pirated MP3) collection but even then just add that music to your Rhapsody queue. Personally, my use case would be to upload CD rips for music that is out of print or from bands that just aren't in Rhapsody - old obscure Industrial stuff. Really though how often do I need that? I guess for the cost of the storage and the available alternatives I don't get it...

I've had mixed results esp with unsplit compilations. I couldnt fast forward through to
where I last left off. Second, I bought a release to get signed up for the cloud. Can I put the tags I prefer on the files that I purchased?

Landscape view needs work. Needs option to pause when headset unplugged. Great app other than that.

I use my player when I go for a daily walk. I have a EVO on Sprint. In my neighborhood we only have 3g service . When I installed the Cloud Player on my phone it worked perfectly in the house without the phone being moved. The minute I leave the home I start getting "Network errors" and the player goes off and on constantly. I also have Audiogalaxy on the phone which works fine , never an Error and very Few stops. After reading this article I downloaded the version 2.1 update. I then changed the Sprint Phone settings to 0 and.0.0.0.0 as per instructions. Nothing made any difference.As soon as I went outside I got network error 3 times before any song started playing and it imediately went off then on constantly. This player (unless fixed) is completely useless. I have reported this to Amazon twice.

I don't know what difference it makes, but that should be 0.0.0.0 not the way you wrote it above.

I need smart playlists, a la iTunes, so this is cool for backup but it is not how I listen to music. I usually listen to the 200 songs I have least recently played and let it rip. Don't see this option.

So I can store video and pictures in Amazon's cloud, I just can't view them on my phone using Amazon's player? Tell me again why I should be excited?

My only thought to make this app even better would be to add lock screen controls like the HTC music app and Winamp.

Finaly something that really can sync music vs. the motorola media manager. I just wish Amazon would also allow WMA's in skydrive. I have ripped all my CD's (900+) to lossless WMA's and I really don't feel like recoding them all to 320 kbps mp3's just so I can download load my music to my phone.

"But I have not found a third-party player good enough in synchronization and playback." Have you looked at Subsonic? What an amazing product. Works flawlessly, and transcodes on the fly to whatever bandwidth rate you have available, so you don't deal with constant rebuffering. And it doesn't require that you upload all your music to a remote server before you can play it on your phone. Subsonic offers the option of saving the streamed music on your phone, so, you can also consider this a form of sync. www.subsonic.org

I just saw that mSpot is now giving 5 GB free. Competition is a good thing :)

Without an unlimited data plan... hmmm. how is it for downloading stuff while on wifi, then keeping it local? Spotify just announced they are coming to US, so that is probably a factor in this announcement. I'm still happy paying for my zune pass and simply syncing its tracks to my android phone. Works fine and I'm not streaming anything.
Android Central Newsletter
Get the best of Android Central in in your inbox, every day!
Thank you for signing up to Android Central. You will receive a verification email shortly.
There was a problem. Please refresh the page and try again.