Qualcomm's Snapdragon X55 5G modem can reach 7Gbps download speeds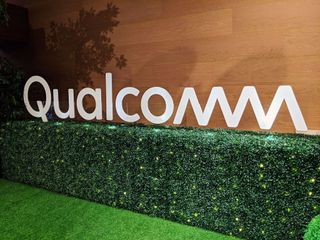 (Image credit: Harish Jonnalagadda / Android Central)
Right before the madness of Mobile World Congress 2019 begins, Qualcomm's officially taken the wraps off the Snapdragon X55. The X55 is the company's second-generation 5G modem and will be at the heart of a lot of devices in the near future that can take advantage of 5G networks.
Taking a closer look at the modem, Qualcomm describes the X55 as follows:
Qualcomm says that the X55 supports "all major frequency bands", meaning that it'll be able to connect to any 5G network no matter if it's based on mmWave or sub-6GHz bands. Furthermore, the X55 is designed to support 4G networks in addition to 5G ones. According to Qualcomm, this is:
In addition to the Snapdragon X55, Qualcomm also announced its 5G mmWave antenna module (aka QTM525). The QTM525 supports 5G sub-6GHz and LTE, in addition to sub-6GHz RF. The module is designed to work seamlessly with the Snapdragon X55 and should help companies create 5G-capable devices faster and easier than before.
In addition to smartphones, the X55 and this new module will help bring 5G speeds to tablets, Always Connected PCs, laptops, automobiles, and more.
The Snapdragon 855 is a benchmarking beast in a year that needs the power
Joe Maring was a Senior Editor for Android Central between 2017 and 2021. You can reach him on Twitter at @JoeMaring1.
While this is nice, I'm wondering at what cost wthe consumer will pay not only for the device (as an early adopter) and how much the carriers will charge for data or ffor the faster speed? Also, I remember Wimax and what a battery drain the technology was. I'm pretty content with my Pixel3 Xl and will wait perhaps till true 5G is available and "standard" on phones other than flagships.

I don't think there will be a rush to get 5G, or at least most people will not pay extra for it. I know I won't since I am on cricket and my speed is capped to 8 Gbps and that is fast enough for me. I hope the upside is 5G will make battery demands and 4000 mah batteries will become the new standard the standard instead of 3000 mah or less.

Is this really necessary? Who besides a robot can make practical use of that speed? Are we just preparing the way for the digital overlord? The general public doesn't need anything like that to watch YouTube videos. At best it's just a way for the tech world to separate hard working people from their money.

Yup, pretty much complete overkill which like you said, will almost definitely come at the expense of consumers

7Gbps is meaningless. I want to see what the minimum "in home" speed is. 5G will allow me to easily do away with broadband.

Will this smash Apple's future A14 SoC?

Who cares when my WiFi is only 35Mbps?

Using Google Fi with it's 3 carrier service profile and driving across Virginia there are still swaths of land with NO SERVICE AT ALL. Development of niche tech like 5G is taking resources away from fixing more pressing issues.

Yay! Now I can burn through my data allowance in a solid 2.5 seconds
Android Central Newsletter
Get the best of Android Central in in your inbox, every day!
Thank you for signing up to Android Central. You will receive a verification email shortly.
There was a problem. Please refresh the page and try again.