Android Central Podcast Ep. 60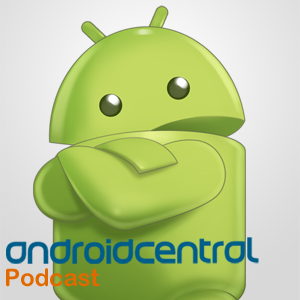 Thing 1 - The HTC EVO 3D
Sprint HTC EVO 3D initial review
Sprint HTC EVO 3D video hands-on
Sprint revises EVO 3D video capture specs to 720p
Thing 2 - The HTC Sensation 4G
HTC Sensation review (European version)
Thing 3 - The next Nexus device
Rumored 'Nexus 4G' specs are juicy, but will they hold up?
Voicemails
Eugene's voicemail
Jaime's voicemail
Jeremy's voicemail
Ken's voicemail
Randy's voicemail
Trevor's voicemail
android central guys love your work big question have you ever thought of making your own app would be great if you did

what type of app? theyA have news widget, AC app and tapatalk ssupport which is the best way to use on any forum on a mobile devices

I can't ever get AC podcasts to download correctly via Listen. They always stop early on and play havoc on the app. Deleting the podcast and starting over doesn't work. I always have to get it directly. I don't have problems with other podcasts. Am I alone here?

I use listen and have no issues I'm on DroidX CM7

Interesting. This time around I got 4MB downloaded and Listen basically thought that was the whole thing. I don't remember if that's exactly how much it downloads every time and quits, but that's how it always behaves. Deleting the podcast from within the app does nothing, and clearing the app data only lets it start the farked up process all over again. It doesn't do this with the Buzz Out Loud and 404 podcasts that I listen to daily. I always end up downloading the mp3 direct & listening to it through the music player as a workaround, but it's cludgy. I wish I could get it on Listen like the others, since I like the app.

love this podcast keep up the good work guys
Android Central Newsletter
Get the best of Android Central in in your inbox, every day!
Thank you for signing up to Android Central. You will receive a verification email shortly.
There was a problem. Please refresh the page and try again.