Android Central Podcast Episode 3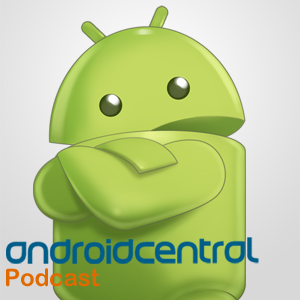 Top o' the news
Motorola Droid OTA update DELAYED!
Hardware news
AT&T, Rogers get their own 3G-compatible Nexus One (finally!)
Sprint getting a Nexus One, too
Verizon updates (erm, fixes) Nexus One listing; no Sense for you!
We get it -- the Nexus One didn't sell as many as the Droid or iPhone ...
Sprint to unveil WiMAX-enabled HTC Supersonic next week at CTIA, says WSJ
Motorola Cliq XT now available for $129, not $99 as first believed
Hey, that's a silver HTC Desire!
Google slowly taking over the world ... and now one TV at a time?
Software news
Google Maps updated to Version 4.1, brings account switching, live wallpaper
Android Market has 30,000 apps, sort of
Canadians can finally buy pay apps in the Android Market
Google Gesture Search now available for Android 1.6
ZumoDrive now available on Android
The Apple-HTC lawsuit
HTC 'Disagrees with Apple's Actions,' Will Defend Itself
Community
Thanks to Steve for the great intro, and Sandra for the e-mail!
hmm thats weird, its not showing up in google reader or google listen that u have a new episode edit: woops nevermind there it is

You should have a giveaway for your old Nexus one to your loyal readers!

http://www.big-screen.de/deutsch/pages/news/allgemeine-news/2010_03_19_3...

Agree with Elden...Im in need of a Nexus One right now!

I totally agree with Dieter that we should train a generation of Nexus One users instead of a generation of Backflip users :)
I currently have an iPhone and I hate the fact that it is closed. As soon as the stupid 24month contract runs out I'm getting an android phone! (An open one of course)

I think we need to train a generation of Nexus One developers. That's a problem. We tend to think everyone wants the same as we do. A lot of people want an iPhone. Or a Pixie. Or a BB Curve in purple *shudder* It's awful silly of me to think we all need to be programmers or developers of some sort with our tech toys. By the same token, it's silly to think everyone would want one to begin with. But hell, count me in. A huge pool of talented users all working with the same hardware? Oh yeah.

Thanks for the pod cast. I also enjoyed the crackberry pod cast but since i moved over from a BB 9550 to the Droid, i have been enjoying the pod casts. keep up the good work.

loving the POD cast... sounds awesome....
Android Central Newsletter
Get the best of Android Central in in your inbox, every day!
Thank you for signing up to Android Central. You will receive a verification email shortly.
There was a problem. Please refresh the page and try again.