Android Central Podcast Episode 20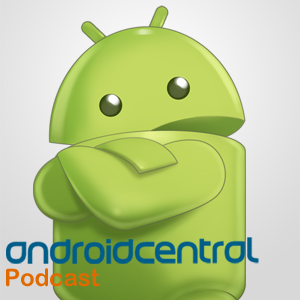 Top o' the news - new phones!
T-Mobile Motorola Charm gets official, still square
Samsung Intercept available Sunday, July 11, for $100 after contract with Sprint
Hardware news
A few lucky souls getting their Droid X's early
AT&T Captivate will be available July 18 for $199 after contract
Google CEO: Not trying to beat Apple, Nexus One served its purpose
Leaked T-Mobile roadmap shows some blurry handsets on the way
Reader's white Evo 4G unboxing
HTC Desire with AT&T (and Rogers, Telus, and Bell) 3G bands at the FCC
T-Mobile to launch 21Mbs HSPA+ Android smartphone in September, is it the HTC Vision?
Android OS updates
Android 3.0 Gingerbread rumors kinda sorta debunked, corrected
HTC says to expect Android 2.2 updates by Christmas
Droid Incredible OTA update reportedly will bring 720p video, mobile hotspot
Motorola Backflip gets an update -- bugfixes, not Android 2.X
Google updates Android SDK to fall in line with Froyo
Froyo and HTC Sense hacked on the HTC Desire, long before Christmas
Motorola Milestone getting bugfix update
Want to try Froyo on the Evo 4G?
App news
Voice Control App Showdown: Vlingo vs. the myTouch 3G Slide Genius button
Fring updated so Android and iPhone can play together
Qik releases new update, announces more than 25,000 video chats per day
AppBrain introduces Fast Web Install -- install Android apps over the web
Adobe shows off Flash 10.1 on the Motorola Droid X
Mobile Youtube site updated for Android and iThing browsers
Twidroid is now Twidroyd, purchased by TweetUp Inc.
Pricegraber Android App now available
1Password app now available in Market
Yelp 2.0 brings monocle and checkins to its Android client
Other news
The great Droid X scavenger hunt has officially begun
Evo vs. iPhone video author keeps his Best Buy job, but doesn't want it back
And as promised, here's the link to Google's issues page.
Sign up for Black Friday email alerts!
Get the hottest deals available in your inbox plus news, reviews, opinion, analysis and more from the Android Central team.