Android Central Podcast Episode 20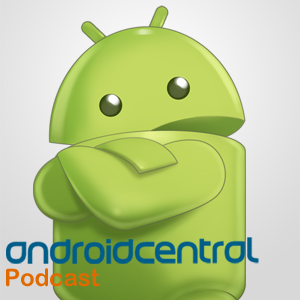 Top o' the news - new phones!
T-Mobile Motorola Charm gets official, still square
Samsung Intercept available Sunday, July 11, for $100 after contract with Sprint
Hardware news
A few lucky souls getting their Droid X's early
AT&T Captivate will be available July 18 for $199 after contract
Google CEO: Not trying to beat Apple, Nexus One served its purpose
Leaked T-Mobile roadmap shows some blurry handsets on the way
Reader's white Evo 4G unboxing
HTC Desire with AT&T (and Rogers, Telus, and Bell) 3G bands at the FCC
T-Mobile to launch 21Mbs HSPA+ Android smartphone in September, is it the HTC Vision?
Android OS updates
Android 3.0 Gingerbread rumors kinda sorta debunked, corrected
HTC says to expect Android 2.2 updates by Christmas
Droid Incredible OTA update reportedly will bring 720p video, mobile hotspot
Motorola Backflip gets an update -- bugfixes, not Android 2.X
Google updates Android SDK to fall in line with Froyo
Froyo and HTC Sense hacked on the HTC Desire, long before Christmas
Motorola Milestone getting bugfix update
Want to try Froyo on the Evo 4G?
App news
Voice Control App Showdown: Vlingo vs. the myTouch 3G Slide Genius button
Fring updated so Android and iPhone can play together
Qik releases new update, announces more than 25,000 video chats per day
AppBrain introduces Fast Web Install -- install Android apps over the web
Adobe shows off Flash 10.1 on the Motorola Droid X
Mobile Youtube site updated for Android and iThing browsers
Twidroid is now Twidroyd, purchased by TweetUp Inc.
Pricegraber Android App now available
1Password app now available in Market
Yelp 2.0 brings monocle and checkins to its Android client
Other news
The great Droid X scavenger hunt has officially begun
Evo vs. iPhone video author keeps his Best Buy job, but doesn't want it back
And as promised, here's the link to Google's issues page.
Android Central Newsletter
Get instant access to breaking news, the hottest reviews, great deals and helpful tips
Damn right the Colorado mountains are beautiful. :) Can't wait to get my incredible on the 20th... god damn backorders.

Sorry Phil, but Mickey/Jerry/Dieter are all right on the money when they talk about lower-end Android devices like the Intercept. I mean, those of us who frequent blogs like AC may be all abuzz about the latest and greatest, but a lot of people just walk into the carrier store when it's time to upgrade and make a decision based on looks, price, and features. A friend of mine bought a Samsung Jack because she wanted a phone with a keyboard and it was at the magical $99 price point. It does a lot of stuff she'll never use, but she likes it. Now imagine if she would've gotten a similarly priced and specced Android phone - she'd have access to a ton of easy-to-use features and would have an even better experience without even realizing why. Or maybe she would realize why and would stick with Android going forward. My point is that these lower-end devices are there for the "rest of us" - those folks who just want a phone with a decent set of features and don't want to pay for an iPhone.
Android Central Newsletter
Get instant access to breaking news, the hottest reviews, great deals and helpful tips
Thank you for signing up to Android Central. You will receive a verification email shortly.
There was a problem. Please refresh the page and try again.