Android Central Podcast Ep. 73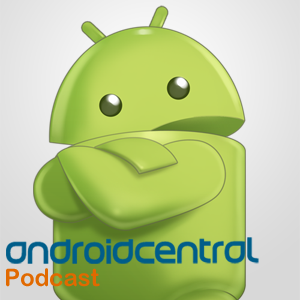 Thing 1: CTIA preview
Did Samsung just tease us all with a glimpse of the Nexus Prime?
Galaxy Nexus specs possibly revealed -- but they're really not the important part
Samsung bringing contact charging back to the Nexus?
First 'Nexus Prime' photo leak shows buttonless device with 720p display
'Return of the Titans' - CEOs from Sprint, Verizon and AT&T lead CTIA keynote
Thing 2: HTC Sensation XL
HTC announces the Sensation XL with Beats Audio
Hands-on with the HTC Sensation XL
HTC Sensation XL specs
HTC Sensation XL gallery
Thing 3: HTC's little permissions problem
HTC collecting data in U.S. phones with HTC Sense, storing it in a very sloppy way
HTC: Fix is on the way for security flaw
Thing 4: Other odds and ends
The already-struggling Google TV just found itself in a deeper hole
Big Android BBQ Video Recap!
Seeing the classic android central logo. Happy.

so.. what happened? i stopped watching cuz it stopped streaming

Awesome poddy as usual gentlemen. I'm so so very glad that you guys didn't spend an hour talkin' about Steve Jobs like some other tech-blogger (yes thisismynext/Verge I'm lookin' straight at you) and rightfully so Phil. I respect the man's business accomplishments and what he's achieved in the tech industry, but he is not God. He didn't cure cancer (obviously). He didn't resolve world hunger. He didn't make the world at peace. Now I paid my respects to Mister Jobs the best way I know how, but I will not praise him as a deity. He is nowhere near the league of real world-changers like Martin Luther King Jr or Ghandi or Franklin Roosevelt. Anywho... Always a pleasure to listen to you guys spit truth. Cheers.
Android Central Newsletter
Get the best of Android Central in in your inbox, every day!
Thank you for signing up to Android Central. You will receive a verification email shortly.
There was a problem. Please refresh the page and try again.