Android Central Podcast Ep. 150: Hearing voices in our heads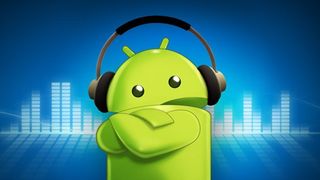 Thing 1: New Nexus incoming?
Our best look yet at a possible Nexus successor
Mysterious Nexus phone shows up in Google KitKat statue video
Thing 2: The LG G2 is here!
LG G2 now available on AT&T, Verizon and T-Mobile
AT&T LG G2 hands-on
Verizon LG G2 hands-on
Motorola's Active Display versus LG's Knock-On
The LG G2 QuickWindow Case
Other odds and ends
Twitter releases beta update with drastically new interface
Future Samsung phones will have 64-bit CPUs too, says CEO
Apple's iPhone 5c announcement won't change anything
Google Play edition Samsung Galaxy S4 also getting JWR66Y update
HTC One Google Play edition receiving JWR66Y OTA update
Google unveils new Chromebooks, Chromebox with Intel Haswell processors
Android 4.3 with Sense 5.0 RUU for the AT&T HTC One leaks out
You went to ifa and you didnt even talk about the note 3? "Is this real life"? Cmon guys.

Caused samsung will be trashed talk again..lol.plastic..touchwiz..lag..same old story Posted via Android Central App

We did two podcasts from IFA about the Note 3. (Ep. 149, and 149 supplemental.) On this podcast, I was the only one who has used the Note 3, whereas Jerry and Andrew each have G2s at the moment. There's plenty of time for the Note 3 — and we'll talk about it much, much more.

I disagree with the disapproval of a permanent soft Menu key. I always want the menu key there, its essential. I hate the fact that there isn't one by default for stock Android. There are some apps that does not code for soft keys devices and without the soft menu key, there is no way to access to the menu. So I have to give LG kudos for putting it there. If manufacturers that have capacitive buttons started removing the Menu buttons, customers would be pissed off. As the knock on feature, been doing that with custom kernel for a long time, or third party apps, but its nice to be default now, help prevents broken power buttons.

The point is that since android 4.0 there has been no need for a hard-coded menu button on the phone's side. Yes there are some apps that still don't specifically handle the soft keys by using an overflow menu key, but there is NEVER a situation on any phone or app where you just dont have a menu key. Phones will always offer a legacy menu key in the on-screen buttons, in a menu at the bottom of the screen, or via a long-press on one of the capacitive keys. The point is that having the menu key doesnt help anything because there are plenty of other ways to access it even if they follow google guidelines for navigation. But having the menu key there does hurt usability because it obscures options and navigation to the user behind an extra hidden menu structure. Posted via Android Central App

Exactly! Posted via Android Central App

Yesterday was my first time watching you guys' podcast live. It was pretty awesome ;D .....Best I've watched in a long time! Thumbs Up for the greatest android podcast in the world lol
✔✔✔シ웃
ⓖ◎◎ⓖⓛⓔ†ⓝⓔⓧⓤⓢ

Jerry is the only sane person on the podcast.

Funny - I was listening to the podcast on my phone in the car and Phil's command to send a text to his wife didn't do anything but when Andrew(?) said the command to set an alarm at 8:00 it triggered my phone to set an alarm! Posted via Android Central App
Android Central Newsletter
Get the best of Android Central in in your inbox, every day!
Thank you for signing up to Android Central. You will receive a verification email shortly.
There was a problem. Please refresh the page and try again.