Android Central 259: Hitting the wall ...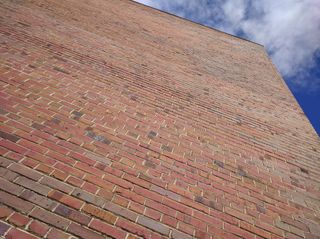 With some of us at the Big Android BBQ in Texas and others of us knee-deep in devices, we've brought on our pal JR Raphael to help hold down the fort this week. On tap we've got more time with the new Nexus phones, the new HTC One A9, and we hit the Q&A hard and heavy. (Voicemails will return next week!)
Our thanks to this week's sponsors:
Braintree: A great mobile payments API. Visit braintreepayments.com/androidcentral
Red Hat: See what managed open-source enterprise software can do for you at RedHat.com
I've been torn between the Nexus 5X and the HTC One A9 for days now. Both had their strong points.
Thanks to the podcast Thursday, I had an epiphany. When the conversation turned to the "premiumness" of the A9, I realized I'm not a "premium" guy. I wanted something tough and scrappy looking - not something fancy and jewelry like. That's not me (or many of us geeky types.) So I pulled the trigger on the Nexus before the podcast even ended. Thanks, guys!!!

I've been following and involved with technology for years. I also prefer quality build and exquisite design with fine jewelry finish. After seriously considering the Nexus 5x, I'm most likely going for the new HTC One A9 while I can get it for $399. Additional reasons: Better display, sound, expandable, 3 & 32, OIS, existing chargers, FREE 1 year next day replacement warranty.

You're likely getting a much better deal. I suffer from a inexplicable loyalty to Google Nexus.

The Nexus is very expensive for what it is and it has a lot of issues.

Glad to see JR is there. The best reviewer in the business. Posted via the Android Central App

Ditto. He's written very thorough reviews, and is active enough in social media to answer questions too.

Why does it keep going off every 15 seconds I want to stop it came anyone please help

RE: the HTC A9 - I believe the consumer is smarter than we generally give them credit for. A smartphone is an expensive purchase, one not entered into without more than the usual research. This phone ticks so many boxes, it seems likely that the attention it draws will ultimately be to the good. As the buzz grows, (and it isn't even available yet!), it will create a positive feedback loop. " (And yes, there are people who would like to have "an Iphone running Android".

Phil - I objected to your pejorative use of the word "gay" at the start of the podcast in reference to some phone's feature. I don't think it is acceptable language for a podcast. Thanks

I'd have to listen back, but I can pretty much guarantee you I didn't say what you thought I said. Posted via the Android Central App
Android Central Newsletter
Get the best of Android Central in in your inbox, every day!
Thank you for signing up to Android Central. You will receive a verification email shortly.
There was a problem. Please refresh the page and try again.