Android Central 143: Live nude breaking news!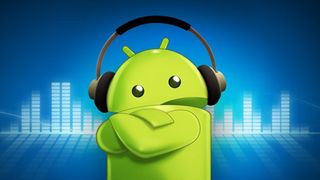 Thing 1: What Google's up to
Android 4.3 build for Nexus 4 leaks
Android 4.3 on the Nexus 4: A second look at the next version of Android
Exclusive first look: Pics and video of the new Nexus 7
Nexus 7 sequel pricing leaks - 16GB for $229, 32GB for $269
Google schedules Android event for July 24
The new Google Play store design is now on the web, too
The new Google Play: We've come a long way, baby
Thing 2: Verizon and the Droid Ultra; Moto X is nigh
Verizon holding event in NYC on July 23
Larry Page on the Moto X: 'I'm very excited'
Motorola posts picture of Moto X being made in Texas plant
Memo pegs US Cellular's Moto X launch for Aug. 26
Thing 3: HTC One Mini is here
HTC One Mini hands-on preview
In pictures: The HTC One Mini
By the numbers: HTC One Mini versus HTC One
HTC One Mini official specs
HTC One Mini UK availability and pricing [Updated]
Thing 4: Really bad ideas?
T-Mobile and AT&T: JUMP to your Next phone purchase — or don't
Verizon's new 'Edge' program allows no-contract upgrades every 6 months
Verizon CFO: 'We will not touch our service pricing' after launch of VZ Edge
Nude? Posted via Android Central App

Got to love the title! (Lol!) Posted via Android Central App

Next title: Live Nude Dudes with news

OMG, I cracked up even more on this one! Thank you! Posted via Android Central App

Big thanks to Jerry Hildenbrand for bringing up the white nexus 4 bumper fading issue. Mine has the same problem and its pretty annoying. Posted via Android Central App

DUDE! Thanks to my wife, I found a way to fix it. Mr. Clean Magic Eraser Made my bumper shiny and white again,

I hate to be a jerk but I kind of wish you guys were faster about getting this stuff on stitcher since it's playback is consistent on edge speeds. Posted via Android Central App

I love stitcher for podcasts. Posted via Android Central App

I love the fact you can watch the video podcast in the app! Posted via Android Central App

Lol! Good one. Posted via Android Central App
Android Central Newsletter
Get the best of Android Central in in your inbox, every day!
Thank you for signing up to Android Central. You will receive a verification email shortly.
There was a problem. Please refresh the page and try again.