Android Central 140: Inside the Google Play edition phones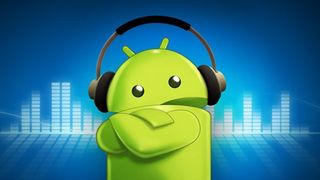 Thing 1: Google Play experience devices
First look: Google Play edition HTC One and Samsung Galaxy S4
New stock camera app debuts in Google Play edition GS4 and HTC One
Google Play edition HTC One and Samsung Galaxy S4 now on sale!
Android 4.3 leaks for 'Google Play edition' Galaxy S4
Hands-on with leaked Android 4.3 ROM for the Google edition Galaxy S4
What is Stock Android?
This week's sidebar poll: Are you ordering a Google Play Edition phone?
Other things ...
Google Play Movies gets a new look, drives another nail in Nexus Q's coffin
Google reportedly working on Android-powered watch, game console and next-gen Nexus Q
Facebook introduces Android app beta testing via Google Groups
HTC unveils 'glamor red' HTC One
Sony Xperia Z Ultra hands-on
Sony's next-gen SmartWatch adds NFC
Definitely prefer this to using Skype...instant ac podcast uploads are always a good thing..and a lot less lag..

skype sucks and blocked in most work place so hangouts rules.

I'm with ya. Main thing is we lose audio quality, which to me is a bigger deal on the audio-only recording. (And that's still the bulk of our listeners.) There' s no quick and easy away, afaik, to use Audio Hijack Pro on Hangouts, which is what we were doing on Skype.

Yes, I love the .003% of times they use Hangouts. :)

Thank you guys for uploading the audio so fast!

As you guys said much of the software updates, will come through Google Play Services, from G I/O onward, though more JB 4.3 buttery smoothness is always welcome, disagree that Snapdragon Pro and Snapdragon 800 are nearly the same, big graphics improvements have been made, like Tegra 4. Also minor micro architecture improvements, from a compromise between A9 and A15, like the new budget A12 chips, to a fuller A15, frequency upgrade and 1080p screens, as well as LTE Advanced. But Nex 4 and 7, still represent excellent price performance. Posted via Android Central App

Snapdragon 800 processor, this is the most powerful processor of Qualcomm mobile device market today. And Galaxy S4 is the first commercial, the Xperia Z Ultra also uses Snapdragon 800 has not officially been sold. We've got some information that Snapdragon 800 outclasses with other chips in the leaked benchmark results and the ability to get phone, tablet might 4K video ... some of this information will be tested soon to share with you.

I sure do wish I could get the Google experience on my Sprint HTC One. Posted via Android Central App

why can't you? unlock your bootloader and install it lol It's not like the google editions are anything different. They are the exact same hardware as you get if you buy a developer's edition.

another great podcast greatly enhanced via Google Hangout for sure!

I've downloaded the podcast using the AC app on my N4 and can't find where it was stored to? It's not in the downloads, podcasts or music folder. Thanks. Posted via Android Central App

We're going to address that in a future update.

Cheers, thought I was missing some thing really obvious.
Android Central Newsletter
Get the best of Android Central in in your inbox, every day!
Thank you for signing up to Android Central. You will receive a verification email shortly.
There was a problem. Please refresh the page and try again.