Android Central 137: Have you ever been experienced?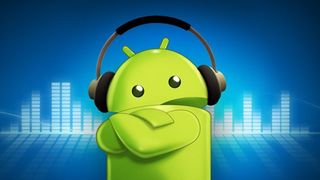 Thing 1: The Google Experience
The HTC One 'Google Edition' is official!
FAQ: The 'Google Edition' HTC One
Gmail for Android, web to get tabbed inboxes to reduce clutter
Google Play Music updated with track removal, sharing changes
Google Calendar app updated with custom color labels and new date and time pickers
Thing 2: New stuff and more new stuff
Moto X to be the lead device for the new Motorola
This week's sidebar poll: Are you waiting for Motorola before you buy a new phone this year?
Major update now pushing to the Verizon Galaxy S3
Hands-on with the white Nexus 4
The best Android phone you can buy, as of June 2013
Thing 3: Talk Mobile
Presenting Talk Mobile 2013!
Come hang with us at the Talk Mobile 2013 launch party in NYC!
Mobile Nations podcast 21: Announcing Talk Mobile 2013!
Android Central Newsletter
Get instant access to breaking news, the hottest reviews, great deals and helpful tips
In the process of telling us you won't be BlackBerry shills, you kind of sounded like BlackBerry shills. In other words, praising them for sponsoring TM13 and saying that makes them good guys who care about more than just themselves was a BAD idea if you want to preserve your journalistic integrity.

It's this simple: If I at all thought BlackBerry sponsoring this event was going to affect the editorial content of the event, I wouldn't have done it. Period. I think folks have a pretty big misunderstanding about sponsorships and advertising.

You probably should have gotten more than one sponsor to be more convincing. Or maybe a different kind of single sponsor if one is all you could get. I know how sponsors and ads work. The thing is, when a brand sponsors the people who talk about them, I am ALWAYS skeptical of what they say about that brand. I expect an athlete to tell me how great their shoes are, and a race car driver to tell me how awesome their brands are. But they become ambassadors for those brands in exchange for a lot of money. Everyone is expecting this. You're not ambassadors for BlackBerry, so what's in it for them? If you truly think they gave you money out of the kindness of their hearts so you could bash them, I fear it's you who does not understand how sponsorships and advertising works. They're doing it for PR and they've already got you saying how wonderful they are.

Having said all that, I never once expected this site to actually have journalistic integrity. It's a blog by fans for fans (note I didn't add "boy") who managed to get press passes. So do what you want, get the sponsorships you want, but don't pretend to be objective and unbiased.

Don't get me wrong; I like this site a lot. If I didn't, I wouldn't have installed the app. I don't even have the Verge app installed. But let's not pretend the site is something it isn't. Let's acknowledge and enjoy it for what it is.

Having a conversation with yourself? I did enjoy you saying the blackberry sponsorship destroys their journalistic integrity, and then you followed that up by saying this is a site by fans for fans and never had journalistic integrity to begin with. If that's the case then why did the blackberry sponsorship bother you at all?

I haven't seen a way to edit comments on the app.

Crackberry is already a shill for Blackberry. And why wouldn't they be? They have one company they report on and having a tight relationship with that company helps them. It is also what makes that site pretty awful to visit IMHO. The Z10 review didn't even have a pros and cons list, it was a pros and "ho hum" list. I'm not sure why an Android site would start to shill for a company that doesn't even produce handsets with Android on them. I think people are up in arms over this for no reason. If you start to see the AC guys switching to BB then we can grab our pitch forks and torches (pun intended).

Why can I not figure out where the new app is downloading the podcast?

i really don't even bother with the podcasts anymore. i also don't like the idea of this talk mobile idea either. really no reason for android central to team up with blackberry, iphone and windows phone. we need to keep it separate.

I think TM13 is a great idea especially having a sponsor like that. All platforms are good in their own way. I'm not going to go out of my way to listen to the other guys podcasts nor do I have time. So this is a great way to hear all of it in one. I'm not a biased person in the slightest and thus makes an event like this perfect for someone like me. Oh and I can't wait to get stock android on my device so I don't have to root to get stock. That is all.
Android Central Newsletter
Get instant access to breaking news, the hottest reviews, great deals and helpful tips
Thank you for signing up to Android Central. You will receive a verification email shortly.
There was a problem. Please refresh the page and try again.