Android Central 123: Giant fake phones?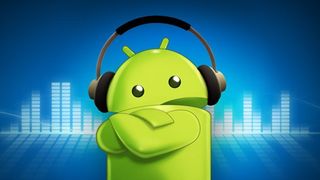 Thing 1: Samsung Galaxy Note 8.0
'Galaxy Note 8.0' spotted in the wild, has traditional button setup
Samsung's JK Shin apparently confirms 8-inch Galaxy Note at MWC
Thing 2: State of the Nexus
Nexus 4, two months on ...
Videotron to launch LG Nexus 4 on Jan. 30
Google reiterates Motorola still in transitional phase, with 12- to 18-month product roadmap
Google CEO: Fixing supply woes 'a priority for our team'
Nexus 7 dock review
Thing 3: HTC and Sense 5?
More Sense 5 screenshots spotted on a Droid DNA
Fresh HTC 'M7' images emerge showing new version of Sense
'HTC Sense 5' spotted on Droid DNA in China
HTC 'M7' render leaks out
Thing 4: Other stuff
Vine for Twitter, and what it means for you on Android
Ouya announces new controller with improved design based on feedback
Pebble smart watch app for Android now available
Temple Run 2 for Android now available in Google Play
Super Hexagon is ridiculously hard, ridiculously addicting
Android Central Newsletter
Get instant access to breaking news, the hottest reviews, great deals and helpful tips
(Audio may be a little wonky because someone forgot to record locally. Derp.)

Its real and it's coming..
new pic here.. http://news.softpedia.com/news/New-Galaxy-Note-8-0-Photo-Emerges-Online-... I will likely choose between Note8.0 w/3G or Tab3 w/3G, wish they had LTE variants.

Really?
Samsung I will give you this.. You have taken the word "Phablet" and given it True Meaning..
This is the answer to the Wildly Sucessful iPad Mini? No Way Bub..
But it should be a good alternative for College Students.. Female's as well as some Males, to stick in the old backpack to whip out for class notes.. :-)
My Gawd holding & using the "Busy Buttoned Phablet" in Landscape is going to be a frustrating affair.. But should be great in it's Natural Portrait position for the note takers.. and casual readers but not much else..

Have you tried Forever Gone for your Nexus 7 lag issue? My Nexus 7 was lagging so badly that it was almost unusable after upgrading to 4.2.1. I found a post about how some Nexus 7 devices use Samsung NAND chips that have a problem and other use Hynix NAND that doesn't have a lag problem and that running Forever Gone on the Nexus 7 can fix the lag issue. I installed and ran Forever Gone on my Nexus 7 and it was good as new. Here's a link to the post http://forums.androidcentral.com/google-nexus-7-tablet-forum/215793-psa-...

I'm getting a 404 error when trying to download the videopodcast. Anyone elae have the same problem? ETA?

Me too - via BeyondPod. Started with episode 122 and now episode 123 is the same. Prior 6 months worked fine. And the links to the .mp4 for 122 & 123 here: http://feeds.feedburner.com/androidcentralvideo?format=xml are broken as well (404 error).
Android Central Newsletter
Get instant access to breaking news, the hottest reviews, great deals and helpful tips
Thank you for signing up to Android Central. You will receive a verification email shortly.
There was a problem. Please refresh the page and try again.