The X90 Pro has a svelte design with a leather back that makes it comfortable to hold and use the device, and it leverages MediaTek's latest Dimensity 9200 platform, putting it on par with the latest that Qualcomm has to offer. The phone has a vibrant AMOLED panel with 120Hz refresh that ensures it is smooth in daily use and gaming, and you get all-day battery with 120W fast charging. The biggest differentiator is the camera tech; there's a 1-inch 50MP lens at the back that takes outstanding photos and videos in any situation, and Vivo outdid itself here. You also get a cleaner software and all the extras, and if you're looking for an alternative to the likes of Xiaomi and Samsung, Vivo has a solid contender in the X90 Pro.
Pros
+

Good design with leather back

+

Sublime AMOLED 120Hz panel

+

Dimensity 9200 is on par with Snapdragon 8 Gen 2

+

Cameras take outstanding photos and videos

+

120W wired and 50W wireless charging

+

IP68 dust and water resistance
Cons
-

Dimensity 9200 tends to heat up after extended gaming sessions

-

One fewer software update than Samsung's phones

-

Faster to throttle than 8 Gen 2
Why you can trust Android Central Our expert reviewers spend hours testing and comparing products and services so you can choose the best for you. Find out more about how we test.
If I've learned one thing about Vivo's X series, it's that the brand likes to switch things up with every generation. The last few models featured a unique gimbal stabilization tech that Vivo touted heavily, but you won't find that on the X90 Pro. The phone instead leverages on a large sensor and other imaging tweaks to differentiate itself from its predecessors. What's unchanged is the collaboration with Zeiss; Vivo continues to partner with the German optics giant, and there are a few new things on offer this time around.
The X90 Pro also sees the introduction of MediaTek's Dimensity 9200 platform. I liked what MediaTek did last year with the Dimensity 9000 and was keen to take a look at this year's offering. With Qualcomm delivering one of its best chipsets in the Snapdragon 8 Gen 2, MediaTek had to nail the details to challenge Qualcomm in the high-end category.
Vivo has also refined its software, and while it doesn't quite have the same number of features as ColorOS 13, the design looks and feels modern, and there's less bloatware than before. I started with the X90 Pro back when it made its global debut in February, and have been using the device on and off as I tested the best Android phones of 2023. What's ultimately clear is that if you're in a country where the device is available, it is a legitimate alternative against what Samsung, OPPO, and Xiaomi have to offer.
Vivo X90 Pro: Pricing and availability
Vivo unveiled the X90 series in China back in November 2022, and the X90 Pro made its global debut at Mobile World Congress in February. The phone is now available in India and select Southeast Asian countries, and should make its way to a few European markets in the coming months.
The X90 Pro is sold in a single 12GB/256GB configuration in India, and it is available for ₹84,999 ($1,030). The phone costs a similar amount in other markets in the region, and outside China, Vivo is rolling out the 12GB/256GB option as the standard variant.
There's also a regular X90 that retails for ₹59,999 ($728) in India for the 8GB/256GB model and ₹63,999 ($776) for the 12GB/256GB version. Other than a few changes on the camera side of things and the inclusion of IP68 ingress protection and wireless charging on the Pro model, there isn't much to differentiate the two devices.
Vivo X90 Pro: Design
The one thing Vivo hasn't changed too much over the last three generations is the design aesthetic; the X90 Pro continues a similar design language with dual-curved sides, and while the curves are more exaggerated than the likes of the Xiaomi 13 Pro and the Galaxy S23 Ultra, there's enough room on the mid-frame to hold the device comfortably.
The X90 Pro is one of the tallest devices available today, but the narrow width means it isn't unwieldy. Sure, this isn't a phone you're going to use one-handed, but it is lighter than its immediate rivals, and feels great in-hand. A lot of that has to do with the leather back; Vivo did a great job with the vegan leather finish, and while I got the standard black model, the red version of the X90 Pro looks stunning.
Image 1 of 6
Going with a leather back makes the X90 Pro much more comfortable to use than its glass and ceramic-clad rivals, but the weight distribution is centered toward the top — not too astonishing considering the size of the camera island. Like other Chinese brands, Vivo is using an oversized circular camera housing at the back, and you'll notice the usual Zeiss insignia. The sheer size of the housing means there's no wobble when using the X90 Pro on a flat surface.
The one design choice I still don't get is the short steel bar that runs across the length of the back, sitting just beneath the camera island. You'll find the words Xtreme Imagination engraved on the bar, and it makes the otherwise premium back feel tacky — I have no idea what Vivo was thinking of here.
Other than that aberrance, the X90 Pro looks and feels like a high-end phone. Vivo also offers IP68 dust and water resistance as standard; this is a table stakes feature on any phone over $500, and it's good to see Chinese manufacturers getting on the bandwagon over the last two years.
Vivo X90 Pro: Screen
I don't know when was the last time I used a phone that didn't have a great panel, and that's particularly true for flagships. The X90 Pro comes with a 6.78-inch AMOLED panel with 120Hz refresh, and it has a resolution of 2800 x 1260. While not as high as the 1440p screens you'll find in this category, it is more than adequate, and the panel itself is vibrant and offers stellar color accuracy.
You find a decent amount of customizability, including the option to change the color balance. There are four modes on offer: Standard, Pro, Bright, and Zeiss Natural Color. I didn't have any issues with overall brightness levels, Vivo touts 1,300 nits of brightness for HDR10+ content, and while the screen didn't get quite as bright in outdoor use as the S23 Ultra, it still managed to do a good job in this area.
The phone misses out on LTPO tech, with Vivo instead offering just 60Hz and 120Hz modes. I didn't see noticeably high battery drain when using the always-on mode, but the device isn't quite as efficient as other flagships. On that note, you'll find plenty of always-on modes to select from, and you have a decent amount of customizability in this regard. Furthermore, the phone has 2,160Hz polling, with Vivo noting that the high figure should alleviate any issues around PWM sensitivity.
You may not notice it when you start using the X90 Pro, but the device has stereo sound, and it's serviceable — it doesn't get as detailed as the 13 Pro, Galaxy S23+, or the S23 Ultra, but it makes a difference when playing games. Thankfully, Vivo isn't restrictive in this area, and games aren't locked to 60fps — titles that can take full advantage of the high refresh rate screen are able to do so.
I'd still prefer the 13 Pro or the S23 Ultra when it comes to the overall quality of the screen, but Vivo isn't far behind.
Vivo X90 Pro: Performance and battery
A big differentiator for Vivo this year is the fact that it is using MediaTek's latest Dimensity 9200 platform. With most other phones in this category powered by the Snapdragon 8 Gen 2, Vivo is on the backfoot by choosing MediaTek, but having said that, the Dimensity 9200 offers similar hardware to its Qualcomm rival; you get a Cortex X3 core at 3.05GHz, three Cortex A715 cores at 2.85GHz, and four Cortex A510 cores at 1.8GHz.
Swipe to scroll horizontally
| Category | Vivo X90 Pro |
| --- | --- |
| OS | Funtouch 13 based on Android 13 |
| Display | 6.78-inch 120Hz AMOLED, 2800 x 1260, HDR10+, 1300 nits |
| Chipset | MediaTek Dimensity 9200, 1 x 3.05GHz Cortex X3, 3 x 2.85GHz Cortex A715, 4 x 1.80GHz Cortex A510, Immortalis-G715, 4nm |
| RAM | 8GB/12GB LPDDR5X |
| Storage | 256GB/512GB UFS 4.0 |
| Rear camera 1 | 50.3MP f/1.8 1.0-inch sensor, 1.6um pixels, OIS, 8K at 24fps, 4K at 60fps |
| Rear camera 2 | 50MP f/1.6 telephoto, 1/2.4-inch sensor, 0.7um pixels, 2x optical zoom, OIS |
| Rear camera 3 | 12MP f/2.0 wide-angle, 108-degree field of view |
| Front camera | 32MP fixed focus |
| Ingress protection | IP68 dust and water resistance |
| Connectivity | Global Sub-6 5G bands, Wi-Fi 6, Bluetooth 5.3, NFC, GPS |
| Security | In-screen optical fingerprint sensor |
| Audio | Stereo sound, USB-C port, 24-bit/192kHz audio, AptX HD codec |
| Battery | 4870mAh battery, 120W wired charging, 50W wireless, reverse wireless charging |
| Dimensions | 164.1 x 74.5 x 9.3mm, 215g |
| Colors | Black, Red |
It's the usual 1 + 3 + 4 configuration that MediaTek has used for some time now, but with Qualcomm switching things up with its 1 + 2 + 2 + 3 model on the 8 Gen 2, I was intrigued to see how the Dimensity 9200 would hold up over extended use. The good news is that the platform is just as powerful in daily use as Qualcomm's silicon, and Arm's Immortalis-G715 is closer to the Adreno 740 than I imagined.
Although the Dimensity 9200 isn't quite on the same level as the 8 Gen 2, that's largely theoretical — you won't notice any issues in daily use. The one drawback that I found was that the X90 Pro would throttle a little earlier than the likes of the Xiaomi 13 Pro and S23 Ultra, and it tends to run hotter as well. It never got to the point where I felt uncomfortable using the device, but given how none of the 8 Gen 2-based phones have any overheating issues, I figured it was worth mentioning.
Swipe to scroll horizontally
| Category | Xiaomi 13 Pro | Vivo X90 Pro | Galaxy S23 Ultra |
| --- | --- | --- | --- |
| CrossMark (Overall) | 1205 | 966 | 1295 |
| Productivity | 1031 | 1093 | 1185 |
| Creativity | 1381 | 851 | 1411 |
| Responsiveness | 1278 | 983 | 1310 |
| Geekbench 5.1 (single-core) | 1475 | 1377 | 1536 |
| Geekbench 5.1 (multi-core) | 4932 | 4213 | 4735 |
| Geekbench 6 (single-core) | 1400 | 1454 | 1931 |
| Geekbench 6 (multi-core) | 4789 | 3917 | 4971 |
| 3DMark Wild Life Extreme (score) | 2985 | 3207 | 3488 |
| 3DMark Wild Life Extreme (FPS) | 17.9 | 19.2 | 20.9 |
The Dimensity 9200 doesn't quite hold its own in multi-core workloads, but a clear positive for MediaTek is that Arm's Immortalis-G715 clearly offers a similar level of power as the Adreno 740, and you'll notice the difference when gaming.
Elsewhere, the X90 Pro has all the hardware features you'd want in a high-end phone. There's 12GB of LPDDR5X RAM and 256GB of UFS 4.0 storage as standard on the global versions, and that's more than adequate for most users. It comes with global Sub-6 5G bands, Wi-Fi 6, Bluetooth 5.3, NFC, AptX HD audio codec, and all the radios for various GPS systems around the world. The in-screen fingerprint sensor is among the fastest of any phone I used, and the optical module isn't prone to errors.
You get an excellent vibration motor as well, and the phone delivers good haptic feedback when using the keyboard and navigating the UI. There's also eSIM connectivity, and I didn't notice any issues around Wi-Fi bandwidth, Bluetooth connectivity, or when using the phone to make calls.
Switching over to battery life, the X90 Pro features a 4,870mAh battery, and it utilizes Vivo's 120W wired charging tech along with 50W wireless charging and reverse wireless charging. I haven't tested Vivo's wireless charging system yet, but the 120W FlashCharge tech is a known quantity, and it charges to 50% in under 10 minutes, with a full charge taking just over 25 minutes.
Now, the caveat here is that the 120W charging mode is disabled by default, so you'll need to go into the settings to enable it. Vivo offers the Balanced mode out of the box, and in this setting, the charge doesn't go beyond 30W. Vivo's 120W tech is mature enough that there are no issues in using it daily, but if you're worried about battery degradation, the Balanced mode is an ideal solution.
As for battery life itself, I didn't have any issues getting the phone to last a full day even with heavy use. This hasn't been a problem on any phone I tested this year, and while the X90 Pro doesn't quite manage the same figures as devices with larger batteries, there's absolutely no battery anxiety here. You won't need to charge the device before the day's out, and should the need arise to do so, the 120W charging tech is among the best in the industry.
Vivo X90 Pro: Cameras
In addition to the Dimensity 9200, the X90 Pro features Vivo's custom V2 imaging hardware that takes care of the image processing and powers the AI-based tasks on the device. The highlight on the camera front this year is the use of the Sony IMX989 module for the 50MP main camera — this is the same 1-inch hardware that Xiaomi introduced last year on the 12S Ultra and used on the 13 Pro this year.
The 50MP main camera is joined by a 50MP telephoto with OIS and 2x optical zoom, and a 12MP wide-angle lens with a 108-degree field of view. Up front, you get a 32MP camera with a fixed focus that can shoot 1080p videos.
The camera interface is similar to what you'll find on most phones these days, and you get the usual slate of toggles for switching between the various lenses, HDR, AI-assisted scene detection, and so on. The Pro mode is quite useful if you want to shoot in RAW, and there are a decent number of shooting modes, including Portrait, Panorama, Moon, Slo-mo, Food, Dual View, Astro, and more.
Vivo offers a Zeiss Natural mode that delivers shots with accurate colors, and there is a noticeable difference in saturation levels over the default option, which tends to produce oversaturated colors that's always been a characteristic of Vivo phones. I used this mode throughout as it offers a more realistic image, and it nails the details in any shooting scenario.
Image 1 of 8
Images taken in daylight have excellent detail rendition and color accuracy, with no noise and great dynamic range throughout. The phone does a great job with foliage and inanimate objects, and it is on par with the best devices in this category. The wide-angle lens also does a great job in daylight scenarios, and thanks to autofocus, it doubles as a macro shooter. I prefer this system to dedicated macro modules, and the X90 Pro can dial in on subjects just 4cm away — I got a lot of detailed macro shots out of the device.
The secondary 50MP lens is good enough, but I would have liked more magnification; as it stands, it only goes up to 2x. You get usable shots at up to 5x with digital zoom, but anything beyond that surfaces a lot of artifacts. On the bright side, the lens pulls double duty for portrait shots, and you get good background segmentation. You get a lot of Zeiss styles when using the portrait mode, and it adds a fun dimension to the photos.
The X90 Pro does a standout job in low-light situations, delivering photos with great dynamic range, good color accuracy, and plenty of detail. Night mode kicks in automatically in most scenarios, and the phone does a great job managing highlights and shadows, offering vibrant shots with no visible noise. The wide-angle lens holds up pretty well, but you'll find visible noise in auto mode, and the resultant detail isn't on par with the main lens.
Vivo is doing much better with rendering skin tones, and the brand says that it adjusts the tuning to suit the needs of regional markets. Video recording is another area where there's a lot to like; the two 50MP modules can shoot 4K at 60fps (wide-angle is limited to 4K30), and the main lens hits 8K at 24fps.
While the phone misses out on gimbal stabilization this time, you get excellent stabilization while shooting handheld, and I didn't run into any issues whatsoever in this area. The best part is that Night mode works with video (at 4K30), and it delivers some of the best video footage you'll see out of any device in this category.
With the X90 Pro, Vivo is once again delivering a terrific set of cameras that hold their own against the best that Android has to offer.
Vivo X90 Pro: Software
Th X90 Pro runs Vivo's Funtouch OS 13 based on Android 13, and while the overall look and feel of the UI hasn't changed over last year, you get a refined interface with plenty of customizability. It integrates the features Google introduced in Android 13, and while you don't get the full Material You aesthetic here, Vivo offers its own alternative to the dynamic color picker, so you can change the accent colors without too much of a hassle.
While Vivo did a good job moving away from its earlier iOS influences, there are a few areas where it could've done a better job. The settings page is pretty disorganized, and while you get a lot of options to tweak the interface, they're hard to locate. Vivo uses a standard notification pane with toggles at the top and the notifications showing up at the bottom, and it hasn't used Google's oversized toggles — you get the older rounded icons.
For what it's worth, the interface is fluid and optimized for the 120Hz panel, and you won't notice any slowdowns. Vivo has its usual slate of first-party utilities, including its browser, gallery, notes, recorder, SMS client, phone dialer, audio and video players, and its own cloud storage service. I would have liked Google's phone dialer and Android Messages as the default choice here, but other than that, I don't have any issues with the current iteration of Funtouch OS. Vivo did a good job with bloatware, and while you'll find a few pre-installed services, these can be easily uninstalled.
Vivo is doing a better job with software updates; the X90 Pro will pick up three Android OS updates and four years of security patches. This is in line with what Xiaomi offers on its devices as well, and while you get one less platform update than the likes of Samsung and OPPO, this is still a positive move from Vivo.
Vivo X90 Pro: The competition
The obvious alternative to the X90 Pro is the Xiaomi 13 Pro. Xiaomi nailed the design of its 2023 flagship, offering a chassis made out of ceramic, and you get a stunning AMOLED panel with all the latest features, including Dolby Vision. It's powered by the Snapdragon 8 Gen 2, has a similar-sized battery and 120W charging tech along with 50W wireless charging, and the trio of 50MP cameras at the back take fantastic photos. MIUI has a lot of customizability as well, and the 13 Pro manages to undercut Vivo by a slender margin in India, where it is available for ₹79,999 ($970) for the 12GB/256GB model.
Then there's the OnePlus 11. The device has a gorgeous design, and it is also powered by Qualcomm's latest silicon, has fast wired charging tech, and a sublime AMOLED panel. It also takes phenomenal photos and videos in any situation, and will pick up four Android OS updates. The cameras aren't as versatile, but the upside is that the phone costs just ₹61,999 ($750) for the 16GB/256GB version, making it a stellar bargain.
Vivo X90 Pro: Should you buy it?
You should buy this if:
You need a phone with a leather back
You want high-end hardware and a vibrant 120Hz panel
You need a phone that can take outstanding photos and videos
You need great battery life with blazing-fast charging tech
You shouldn't buy this if:
You need a phone with a great zoom lens
You need a phone to use in North America
You're looking for a high-end phone primarily for gaming
Having used all the major Android releases over the course of 2023, it's clear that the X90 Pro can hold its own against the best Android phones. I like the direction Vivo is taking with the X series, and while earlier models focused a bit too much on the camera prowess to the detriment of other areas, that isn't the case on the X90 Pro — this is a well-rounded device that doesn't have any major shortcomings.
Going with the Dimensity 9200 is an interesting choice, and although the chipset has a similar foundation as the Snapdragon 8 Gen 2, it lags a little behind when it comes to sheer performance potential; it tends to throttle sooner during marathon gaming sessions, and runs a little hotter. That said, you won't notice any difference in most daily use cases, and this is only evident if you're playing visually-intensive titles for well over an hour. If that's going to be your primary use case, I'd suggest picking up the Xiaomi 13 Pro instead.
Otherwise, the X90 Pro has a lot to offer. Vivo refined the software to the point where Funtouch OS doesn't feel like an iOS clone, and the bloatware situation is much better this time around. The cameras are incredible, and the Zeiss tuning along with all the extras and the dedicated V2 hardware allows the X90 Pro to deliver the same caliber of photos and videos as the 13 Pro and the S23 Ultra, and there's no higher praise.
With outstanding cameras and a leather-backed design, the X90 Pro nails the fundamentals. There really isn't anything missing here, and if you want a high-end device that looks good and takes fantastic photos and videos, the X90 Pro has plenty to offer.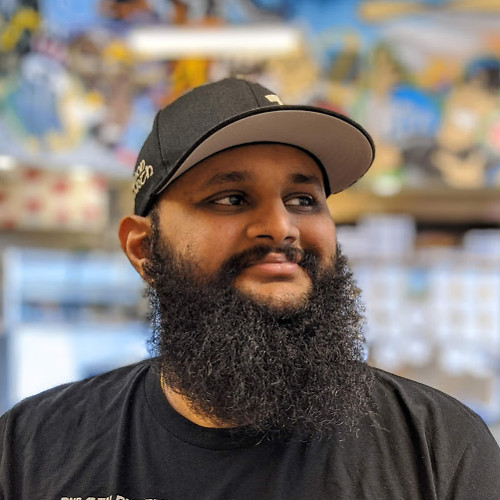 Harish Jonnalagadda is a Senior Editor overseeing Asia at Android Central. He leads the site's coverage of Chinese phone brands, contributing to reviews, features, and buying guides. He also writes about storage servers, audio products, and the semiconductor industry. Contact him on Twitter at @chunkynerd.