The V27 matches the Pro variant in almost every way with a vibrant display, solid main camera, and decent performance. But this also means that the regular model shares a lot of the Pro's downsides.
Pros
+

Reliable performance

+

Great selfie camera

+

Solid battery life

+

Fascinating color schemes

+

Impressive main shooter
Cons
-

Middling mono speaker

-

Full of bloatware

-

Auxiliary lenses could have been better
Why you can trust Android Central Our expert reviewers spend hours testing and comparing products and services so you can choose the best for you. Find out more about how we test.
Like the Vivo V25 that I reviewed last year, the Vivo V27 has an eye-catching look featuring a stylish rear panel with a color-changing design.
The V27 also shares a lot of the Vivo V27 Pro's specs and features when it comes to the camera, display, battery, charging speed, and more while keeping the price low. You can immediately notice the similarity between the two devices the moment you lay your eyes on them.
However, the regular model's processor is a step down from its Pro sibling, being powered by MediaTek's 4nm-based Dimensity 7200 chipset (the V27 Pro includes a MediaTek Dimensity 8200 SoC).
Does this small difference make a huge discrepancy in terms of performance? Or does the cheaper model hold its own in real-world scenarios? This review aims to primarily answer these questions.
Vivo V27: Price and availability
While the V27 Pro is exclusive to the Indian market, the standard variant has a wider availability. You can grab the phone at a base price of $399 in more than 25 markets, including Singapore, Hong Kong, India, Indonesia, Thailand, Malaysia, Pakistan, Egypt, and the UAE.
It's worth noting, though, that prices may vary by market.
Vivo V27: Design
Unlike the Vivo V25, which looked different from the Vivo V25 Pro, the V27 shares a lot of similarities with its Pro sibling this time. From the camera design and curved display to the weight and dimensions, both models are difficult to distinguish by just looking at the front and back panels.
That's not a bad thing, as it means that the standard V27 appears more premium than it is, at least on the surface. It doesn't look like a typical mid-range handset, instead sporting a high-end aesthetic. Vivo sent me the Emerald Green model, and to be honest, I like this better than the Magic Blue Vivo V27 Pro. While that phone was comfortable to wield, my main gripe with its design was its slippery glass rear, and the matte finish didn't help it.
Like its predecessor, the most captivating element of the Vivo V27's design is its color-changing back panel thanks to fluorite AG glass. Choose the Emerald Green version, like the one I have, and you're in for a neat party trick any time the sun kisses the phone's rear panel. The green model has a subtle marble-like finish running across the upper portion of the back and fades into green on the lower area.
However, when it's exposed to sunlight or UV light, the color changes to a dark green. This gives you a fun way of temporarily customizing your phone using stencils, for example. When you place it back in a shadowy location, the color returns to normal after a few minutes. This transition is barely noticeable, and while it serves no practical purpose, it adds a nice shimmer to the handset.
The standard V27 has curved edges, which help make it feel slimmer than it really is. This stands in stark contrast to the V25's straight sides, which were reminiscent of the iPhone's design. It has a typical glossy back, but nothing that is easily smudged. The back panel is also resistant to scuffs from everyday scrapes when cohabiting with loose change in my pocket during the weeks I tested the phone.
There's no water resistance rating for the Vivo V27, but there's rubberized sealing in areas where water is most likely to make entry, such as the SIM card tray. I don't see the lack of an IP rating as a major drawback as long as you're mindful enough to keep your phone away from the pool or a water splash. This shouldn't be a problem, either, since Vivo includes a transparent case in the box.
Like the V27 Pro, the standard variant has a lot of high-end design elements, including the lack of a headphone jack and a microSD card slot. Both of these are factors that may deter some buyers who might otherwise be looking for these features in a smartphone. And while the frame's metallic finish looks premium, it's actually polycarbonate.
Vivo V27: Display
Another shared element with the V27 Pro is the standard model's 6.78-inch display, which is quite a sizable screen by today's standards. Notwithstanding, the display is a special treat, with headline features including a FullHD+ resolution, HDR10+ support, and a super-smooth 120Hz refresh rate.
It's a vibrant AMOLED panel that's very pleasant to use, with a peak brightness of 1300 nits like its Pro sibling, which I found to be bright enough under direct sunlight and among the highest I've seen in a mid-range model. As is almost always guaranteed with an AMOLED panel, the display boasts impressively vivid colors with deep blacks and good contrast, making watching videos a particular treat, although the single downward-facing speaker doesn't provide a decent soundscape. The sound is clear enough, but there's no decent bass like the low-end oomph of stereo speakers. Regardless, a pair of Bluetooth headphones can fix this.
There's an in-screen fingerprint sensor as well, which works fine and gives a snappy response when you hold your finger to the screen. While this style feels more premium than the side-mounted type, there isn't any real benefit from in-display fingerprint scanners over the classic side-loaded kind.
If you hate the traditional display notch of the Vivo V25, you'll be pleased to learn that this has been ditched in favor of a much more palatable, centered punch-hole selfie camera (more on that later). The V27 also stacks up against the Pro variant in terms of hiding its thickness with dual curved screens.
Vivo tends to position its V series as the more appealing alternative for consumers who care more about outer appearance and feel than anything else, although previous regular V series models weren't as successful as their Pro siblings. That changes with the V27.
Vivo V27: Performance
The Vivo V27 comes with either 8GB or 12GB of RAM and up to 256GB of onboard storage. Vivo sent me the bigger memory configuration. Anyway, both variants use MediaTek's 4nm-based Dimensity 7200 chipset, whereas the Pro version has a Dimensity 8200 SoC. That chipset is pretty much new, having been unveiled last February, and only the Vivo V27 ships with it thus far.
It's a great mid-range processor whose performance is comparable to that of the Qualcomm Snapdragon 870, which is perhaps the ideal chipset for this price point. As far as my experience with the phone goes, day-to-day performance is superb, and I wasn't left wanting for more power in regard to content consumption, social media, browsing, and productivity tasks. The Vivo V27 is no slouch when it comes to performance.
While it may be true that the Dimensity 7200 isn't going to be topping the benchmark charts, the phone it powers can deal with gaming with no major hiccups. The phone's game assistant overlay plays a vital role in achieving this, offering quick access to various handy features while playing, including restricting notifications and locking the screen brightness.
I enjoyed playing various games on the Vivo V27, and the smooth frame rates made most titles addictive. However, while less intensive titles could push past the 60fps limit to take advantage of the screen's 120Hz refresh rate, this wasn't the case with graphically challenging games like Genshin Impact. So, if you're on the hunt for a gaming phone on a budget, the V27 is not the obvious choice.
During the course of my testing, though, there were brief moments when the screen would freeze and animations would stutter. Though not quite as performant as its Snapdragon counterpart in most scenarios, the Dimensity 7200 holds its own in daily use and stacks up against many of our favorite budget Android phones.
It plays PUBG Mobile well, even with graphics maxed out. I should also remark that the V27 doesn't easily get hot when you play most mobile games, and it's as snappy as you'd expect, aided by the responsive 120Hz refresh rate that makes scrolling feel fluid. That said, some apps can take a second or two to open, though that doesn't have a significant impact on the overall experience.
Swipe to scroll horizontally
| Category | Vivo V27 |
| --- | --- |
| OS | Funtouch OS 13 based on Android 13 |
| Display | 6.78 inches, AMOLED, 1080 x 2400, 120Hz, HDR10+ |
| Processor | Mediatek Dimensity 7200 (4nm) |
| RAM | 12GB (+8GB virtual RAM) |
| Storage | 256GB |
| Rear camera 1 | 50MP, f/1.9 (wide), PDAF, OIS |
| Rear camera 2 | 8MP, f/2.2, 120˚ (ultrawide) |
| Rear camera 3 | 2MP, f/2.4 (macro) |
| Front camera | 50MP, f/2.5 (wide), AF |
| Connectivity | Wi-Fi 802.11 a/b/g/n/ac, NFC, Bluetooth 5.3 |
| Audio | Mono speaker |
| Security | Fingerprint sensor (in-display) |
| Battery & charging | 4600mAh, 66W wired charging |
| Dimensions | 164.1 x 74.8 x 7.4 mm |
| Weight | 180g |
| Colors | Magic Blue, Noble Black, Emerald Green, Flowing Gold |
Vivo V27: Battery life
Like the V27 Pro, the regular model packs a 4600mAh battery, and it has no issue lasting all day away from a charger. Like many models in this price range that I've tested, the V27 would get me through the day without dipping into the red for moderate operations such as taking photos, browsing the internet, playing YouTube videos, and watching movies.
I was impressed by the phone's battery life as well, and I often found myself going to bed with 30 percent left in the tank on average. The Vivo V27 also includes a chunky 66W charger, which is a power rating you'll rarely find at the moment in this price range. So, when it's time to juice it up, the phone's battery can get up to around 60 percent in half an hour on the charger, or 100 percent in around 45 minutes.
If you opt for the "Smart Switch" refresh rate setting, which automatically selects the appropriate screen refresh rate based on actual usage, as well as other battery-friendly configurations, the phone could get by on a single charge for a day and a half.
Unfortunately, there isn't wireless charging support, though that's not uncommon in mid-range models.
Vivo V27: Cameras
Moving on to the V27's camera, it's again similar to the V27 Pro, which isn't a bad thing. This means that you get a triple rear camera setup consisting of a main 50MP f/1.9 snapper, aided by an 8MP ultrawide shooter, and a 2MP macro sensor. However, the auxiliary cameras are a bit underwhelming, with only the ultra-wide shooter coming in handy on certain occasions. For most scenarios, especially close-ups, you'll get the best results by using the main or selfie camera.
Vivo seems to have doubled down on photographic performance, which is obviously the key focus of this series. This becomes more evident with the words "professional photography" printed across the top of the phone. There is some truth to this claim, and the V27 has some of the most impressive cameras I've seen in a mid-range phone.
The main camera captures images with relatively accurate colors and decent dynamic range when the auto HDR mode is turned on. However, zooming in on a photo reveals some artifacts and aggressive sharpening.
Vivo's image processing is hard to ignore here, as is usually the case with every V series release. There are a plethora of filters to choose from, as well as presets and enhancement options that you can play with in the camera app.
As expected, the macro camera does not impress, so you're better off using the 2x digital zoom of the main shooter. On the other hand, the ultra-wide lens does capture decent images in daylight, but there's a noticeable drop in detail in low-light conditions, where motion blur becomes a real problem.
Thankfully, this is conveniently remedied by the night mode, which does an excellent job of preserving details with impressive dynamic range. With the main camera, I didn't have a problem taking photos without blur thanks to the included OIS stabilization and phase-detect autofocus.
Flip the V27 and you'll see the same punch-hole cutout for the selfie snapper as on the Pro model. It's the same 50MP sensor as last year's model, and it's more than enough for selfies with fairly accurate edge detection. However, with the f/2.5 aperture, you should avoid low-light environments.
Image 1 of 11
Vivo V27 camera samples
Video recording is a bit underwhelming compared to the V27 Pro. You can only shoot at up to 4K/30fps on both the rear and front cameras of the regular model. At this resolution and frame rate, there is limited stabilization. The more stabilized 4K/60fps capability is exclusive to the Pro model.
That said, footage gets much smoother at 1080p/60fps. All video recording modes rely on the primary camera, so you can't shoot video with the ultra-wide lens.
Regardless, the Vivo V27 is a camera winner overall and represents one of the very best implementations of Vivo's photographic chops to date.
Vivo V27: Software
The Vivo V27 runs Android 13 and has the Funtouch OS 13 skin applied on top. It has a fairly clean interface with a recognizable layout. However, it has a different approach to Android 13 than most buyers on stock Android are used to. For instance, you'll encounter stylized icons and extra functionality that'll take some patience to familiarize yourself with, though they're pretty easy to handle once you learn the ropes.
Like previous versions of Funtouch OS, this iteration isn't shy about its obsession with widgets. This means there's a whole section dedicated to widgets in the app drawer.
The skin also comes with a bunch of useful features for game optimization and battery management. However, I was bummed with the inclusion of pre-installed bloatware, though this practice has become the norm for smartphones from Chinese OEMs. So, there's no surprise here.
It's not an entirely frustrating experience since you have the option to remove the majority of unwanted apps and install the ones you like seeing on your home screen or app drawer.
Despite getting rid of bloatware apps, I'm still reminded each time I unbox these types of handsets that I'm holding a budget-friendly model in my hand. But the V27 easily manages to conceal its low-cost nature quite surprisingly elsewhere.
My biggest frustration is the lack of Vivo's commitment to software updates, like with its previous models in this series. While mid-range rivals like the Google Pixel 7a and some of Samsung's Galaxy A models get three and four years of OS updates, respectively, Vivo has yet to follow suit.
Vivo V27: Competition
The Vivo V27 is a solid mid-ranger that can easily compete with popular budget models from Samsung and other Chinese phone makers. While you'd rarely find a handset powered by a Dimensity 7200 chipset, some models like the Samsung Galaxy A54 5G may prove to be a worthy option, albeit at a higher price. Samsung's latest mid-range model starts at $500, which gets you 5000mAh of battery, stereo speakers, splash resistance, and Gorilla Glass 5 protection.
If you're in the market for a cheaper alternative, the Xiaomi Redmi Note 12 Pro easily comes to mind. It starts at around $290 and comes with a bigger 5000mAh battery. It includes a less powerful Dimensity 1080 SoC, but it gets the job done for less-intensive tasks.
The Vivo V27 has a better processor, a higher screen resolution, and a more premium design. However, the Xiaomi Redmi Note 12 Pro has a larger battery, a more versatile camera system, and a lower price.
Vivo V27: Should you buy it?
You should buy it if...
You're looking for excellent performance from a mid-range phone.
You want a beautiful, super smooth display with incredibly sharp and vibrant colors.
You love a camera system that takes great photos in a variety of lighting conditions.
You like a sleek and stylish design that will turn heads.
You should not buy it if...
You are looking for a phone with clean and fast software experience.
You plan on storing a lot of photos, videos, or apps, as the phone will likely run out of space quickly.
You are looking for a phone with good stereo sound.
The Vivo V27 is a great mid-range phone that has a lot of what I like in a budget smartphone: an expensive appearance, a large screen, and stellar cameras. The main shooter, in particular, exceeds my expectations in low-light environments, and while the MediaTek Dimensity 7200 is not as high-profile as some Qualcomm options or its Pro sibling's Dimensity 8200, it holds its own in graphic-intensive tasks and demanding games.
There's no official IP rating, nor is there any mention of Gorilla Glass protection. And if you've been using smartphones with stock Android experience like the Pixel 6a or 7a, you might find Funtouch OS a bit fiddly to use.
Vivo's lack of software update commitment is another concern, with the V27 unlikely to receive Android 14 when it hits the stable channel later this year. So, while this phone is a looker and has capable hardware, it's not quite the ideal budget phone for everyone.
Elegant mid-ranger
The Vivo V27 is a stylish phone with a curved display and a versatile camera. If you're looking for an all-around mid-range phone that feels premium in the hand but won't break the bank, this is a phone to consider.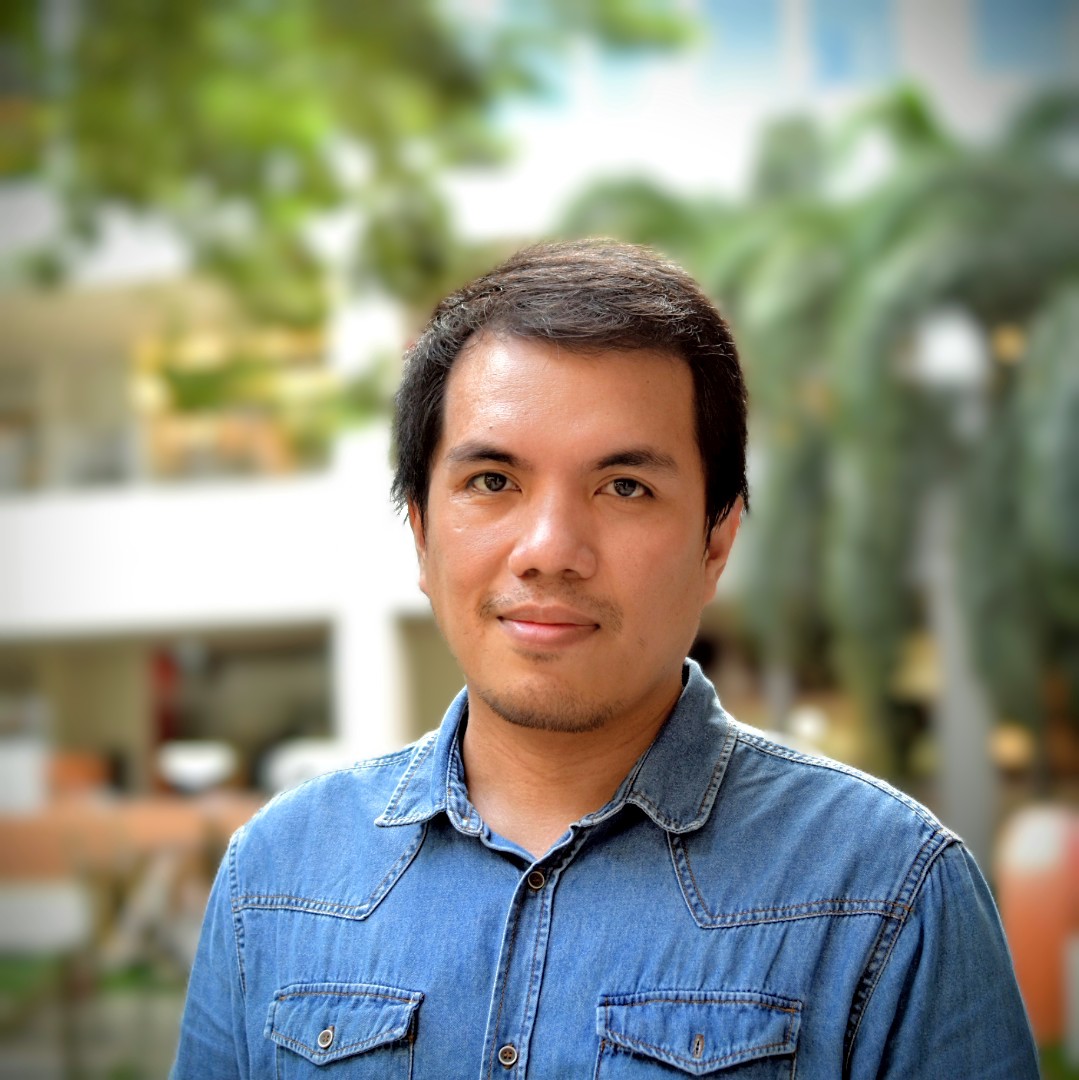 Jay Bonggolto always keeps a nose for news. He has been writing about consumer tech and apps for as long as he can remember, and he has used a variety of Android phones since falling in love with Jelly Bean. Send him a direct message via Twitter or LinkedIn.