The Vivo V27 Pro is a solid mid-range phone with impressive hardware, consistent performance, a stunning 120Hz AMOLED display, and all-day battery life, but availability issues and a lack of a software update commitment hurt the phone in the highly competitive mid-range market.
Pros
+

Stunning primary and selfie snappers

+

Solid battery life

+

Vibrant 120Hz screen

+

Premium-looking curved display

+

Reliable performance
Cons
-

Underwhelming auxiliary cameras

-

Weak mono speaker

-

No water/dust resistance

-

Lots of bloatware
Why you can trust Android Central Our expert reviewers spend hours testing and comparing products and services so you can choose the best for you. Find out more about how we test.
Vivo has been pretty consistent with churning out slim, lightweight mid-range phones that boast a slick aesthetic as part of the V series phones. The Vivo V25 Pro was one of the brand's most appealing budget phones in terms of design, owing to its color-changing back panel, as I remarked in my review. Last year's model also delivered a bunch of premium features, including a full-glass back, a flawless screen, and a versatile camera.
As is the case with the Vivo V27 Pro. Vivo's latest mid-range phone has the same character, with fan favorites like color-shifting glass on the back, a super-smooth screen, and flagship-like performance making a comeback. These are the phone's true highlights, along with a camera that stacks up against the competition.
However, it skimps on the finer details, and with the mid-range market becoming more competitive than ever, Vivo may find it harder to entice consumers. The phone's design and hardware may be a sizzling proposition on paper, but how does it hold up in real-life conditions?
Vivo V27 Pro: Price and availability
The Vivo V27 Pro is only available in India and other Southeast Asian markets for ₹37,999, or approximately $460, which gets you 8GB of RAM and 128GB of internal storage.
Meanwhile, you can opt for a bigger storage of 256GB, which costs ₹39,999 (approximately $485). The top-tier variant, with 12GB of RAM and 256GB of storage, retails for ₹42,999 (approximately $522).
Vivo V27 Pro: Design
Vivo is no stranger to making visually appealing phones in both the premium and budget segments, and the V27 Pro is one of the best-looking phones in this price range that I've seen. It resembles last year's model, the Vivo V25 Pro, which isn't necessarily a bad thing.
Like its predecessor, the V27 Pro doesn't look like a typical budget phone, thanks to its premium aesthetic. The phone's backside is built out of fluorite glass that changes hues when exposed to UV light. It's a fun party trick that lets you create patterns on the phone's back using a stencil, for example, though they'll only last for a few minutes before reverting back to normal.
For the Magic Blue finish that Vivo sent to me, it'll go from light to dark blue when UV light hits it. While this gimmick has no practical use, it does give you a neat way of customizing your phone, albeit only temporarily.
Chameleon capabilities aside, the Vivo V27 Pro is a reasonably attractive budget handset with a curved glass front that I rarely see in many of the best cheap Android phones on the market. After debuting with the Samsung Galaxy S8, this style paved the way for a new type of flagship design language for smartphones.
While not everyone likes it, this design is usually reserved for high-end models these days, and that makes the Vivo V27 Pro look expensive. Its frame is plastic, though, despite its metallic finish. Vivo obviously has to make some compromises here to keep the price down, and this becomes clear when you touch the sides of the phone. That said, it's so thin that your hands won't even notice the polycarbonate material, so this device feels more expensive than it is.
The matte finish is a little slippery to the touch, so you should use a case to protect it in case it slips through your fingers.
Although the design of the V27 Pro and its predecessor are similar in many ways, the latest model is significantly thinner. I commended the V25 Pro's lightweight nature and remarked that it made the phone more comfortable to hold than most of its rivals, and the V27 Pro even more so. Vivo noted that it's the brand's thinnest curved-edge phone to date at 7.4 mm. It's also a bit lighter than the V25 Pro, weighing only 182g versus 190g for the previous model.
Image 1 of 2
The V27 Pro has also adopted some contentious features from flagship models, such as the lack of a headphone jack and expandable storage. While some of you will not like it, I actually prefer handsets with fewer ports.
However, the real weakness of the V27 Pro is its lack of IP rating. There's no water or dust resistance on offer, so I recommend keeping this thing away from the pool or sprinkler.
Vivo V27 Pro: Display and speaker
Vivo has recently spoiled us with affordable phones featuring stunning screens, and the V27 Pro continues that trend. It packs a 6.78-inch AMOLED screen that plays nicely with HDR10+ content. It has the same FullHD+ resolution and refresh rate as its predecessor, so there isn't much of an improvement there.
The AMOLED panel does a great job of producing vivid colors with deep blacks and excellent contrast, which makes watching movies on streaming platforms a particular treat. I have to say that the V27 Pro has one of the prettiest displays I have seen on a budget phone. Initially, the colors appeared to be overly saturated with the default settings, but after tweaking the color temperature a bit, I found the right balance for my tastes.
Since then, the screen has yielded punchy colors and superb contrast, making it difficult to pinpoint what it lacks in comparison to the displays of smartphones priced around $1,000. Obviously, the V27 Pro's display falls short in terms of peak brightness compared to flagship models. Nonetheless, it proved to be sufficiently bright for use even when the sun was directly overhead.
Like its predecessor, the V27 Pro includes an under-display fingerprint scanner that works as expected for the most part. It instantly recognizes my fingerprint, and I didn't have any issues unlocking the phone using this security method.
Vivo has ditched the large notch of the V23 Pro in favor of a centrally placed punch-hole selfie camera, which we've seen in the V25 Pro as well. The V27 Pro retains the same front camera, though the selfie snapper has been upgraded to a 50MP camera from the previous 32MP.
However, the mono speaker struggles to provide a decent soundscape, like on the V25 Pro. To be clear, the speaker doesn't sound terrible; the vocals are clear, but the high-end notes sound a bit sharp, and the bass is frustratingly weak.
Its position also makes it quite easy to muffle, especially in landscape orientation, so you'd be hard-pressed to find the best way of holding the phone without blocking the speaker grille. One of Vivo's glaring omissions here was not including a stereo speaker setup.
Vivo V27 Pro: Performance and battery
The Vivo V27 Pro is no slouch in terms of performance. It runs on a MediaTek Dimensity 8200, a mid-tier silicon with all of the elements found in MediaTek's flagship Dimensity 9000 SoC, such as an eight-core CPU, 3GPP Release-16 5G, and support for 120Hz QHD displays. When MediaTek unveiled the chipset last year, it claimed that the Dimensity 8200 promised an accessible flagship experience, and that seems to be the case here.
When you dive deep into performance, the device handles performance-hungry tasks like gaming and shooting. The V27 Pro provides plenty of power to deal with graphic-intensive tasks, holding up pretty well for a decent span of time.
Swipe to scroll horizontally
| Category | Vivo V27 Pro |
| --- | --- |
| OS | Funtouch OS 13 based on Android 13 |
| Display | 6.78 inches, AMOLED, 1080 x 2400, 120Hz, HDR10+ |
| Processor | Mediatek Dimensity 8200 (4nm) |
| RAM | 8GB or 12GB |
| Storage | 128GB or 256GB |
| Rear camera 1 | 50MP, f/1.9 (wide), PDAF, OIS |
| Rear camera 2 | 8MP, f/2.2, 120˚ (ultrawide) |
| Rear camera 3 | 2MP, f/2.4 (macro) |
| Front camera | 50 MP, f/2.5 (wide), AF |
| Connectivity | Wi-Fi 802.11 a/b/g/n/ac/6, NFC, Bluetooth 5.3 |
| Audio | Mono speaker |
| Security | Fingerprint sensor (under display) |
| Battery & charging | 4600mAh, 66W wired charging |
| Dimensions | 164.1 x 74.8 x 7.4 mm |
| Weight | 182g |
| Colors | Magic Blue, Noble Black |
Although the processor is not quite as robust in most scenarios as the Snapdragon 8 Gen 2 or the Tensor chip, the Dimensity 8200 holds its own in daily use. It's remarkably snappy, plus you get a silky smooth 120Hz refresh rate that makes scrolling the screen feel fluid in use.
However, some apps can hang for a second upon launching, but that doesn't have a significant effect on the overall experience. As a matter of fact, the V27 Pro achieves high frame rates in most games like PUBG Mobile and Call of Duty Mobile at moderate graphic settings. This is bolstered by additional game-centric software that improves the experience by temporarily freezing unnecessary processes in the background.
I played a couple of games over the previous weekend, switching between PUBG Mobile and Genshin Impact. This was a two-hour session with maxed-out graphics on both titles, and my experience was generally on par with flagship models when it comes to graphic output.
While there were no terrible frame drops to ruin my experience, the device's heat management was a bit of a letdown. It can get extremely hot with extended gaming sessions. Eventually, I had to pause for a few minutes before moving on to the next session.
That said, the RAM management on this phone is remarkable. The 8GB RAM on my unit can run multiple apps like Google Chrome and social media apps simultaneously for a long time. I turned on the RAM expansion on board, which adds another 8GB from system storage. This resulted in an improved experience with heavy apps, and if you are into gaming a lot, you'd be wise to keep the RAM extension on.
Coming to battery performance, the Vivo V27 Pro has no issue lasting all day away from a charger. It packs a 4600mAh battery, which supports 66W fast charging with the included power brick. This cell is a bit of a downgrade from the previous model, which packed a 4830mAh battery, and on certain days full of gaming and movie streaming, I was getting a screen on time of up to eight hours.
I deliberately switched on the 120Hz refresh rate instead of the smart switching feature. Under these conditions, you would need to reach for a charger at least twice a day. Nonetheless, light use of the phone can stretch it for a whole day between charges.
Charging times are as decent as what Vivo claims; the phone goes from 0 to 50 percent in about 20 minutes. It may not be as super-fast as the likes of the OnePlus 11R with 100W fast charging, but it holds up well for the price. However, don't expect any wireless charging support, which comes with the territory.
Vivo V27 Pro: Cameras
The camera department is where the Vivo V27 Pro is in its element. It boasts a triple camera setup on the back, consisting of a main 50MP snapper alongside an 8MP ultrawide camera and a 2MP macro sensor for close-ups.
Vivo also likes to highlight a dedicated ring light known as "aura lighting." It is supposed to help with illumination when video calling or vlogging, although the ring is too small to make a significant difference in lighting. In any case, Vivo's camera software can perform some tricks to that end.
The 50MP Sony IMX766V primary sensor is the camera that I stuck with for the majority of my shots. Despite having a lower resolution than its predecessor, the camera did not disappoint. Images captured with the main shooter tend to pack in detail, produce accurate colors, and boast excellent dynamic range.
However, the detail is impressive mostly on the surface level, as zooming in reveals minor artifacts and excessive sharpening. Regardless, it can get the job done for everyday snaps.
The native OIS support means you get images with minimal blur, backed by the phase-detect autofocus that helps in accurate focus by providing a quick point-and-shoot experience.
But OIS night mode is the phone's strongest suit here, enabling the phone to click clear shots in low light or at night. When taking photos in pitch-dark settings with the V27 Pro, the camera app would display in real-time how the shots would look once processed. Naturally, the image can take a few seconds to process, but the results would be brighter shots than the actual pitch-dark surroundings.
Image 1 of 12
During daytime, the portraits are a sight to behold, and you can even adjust the background blur in the native photo app. The edge detection is stellar under natural lighting conditions.
There's a significant drop in overall detail when switching to the 8MP ultrawide camera, though, and images tend to have less warmth than with the main lens. While this is more than enough for capturing photos to share on social media, it will most likely disappoint pixel-peepers.
The auxiliary cameras are a nice addition to have, but they are not quite up to standard and are best avoided whenever possible. Vivo's hybrid stabilization tech doesn't apply to the ultrawide snapper, so it's not really a powerhouse.
As is always the case, the 2MP macro camera is the weak point in the phone's camera module. While it's able to keep decent colors, the details are off-putting most of the time.
The selfie camera is a 50MP shooter, a noticeable upgrade from its predecessor. I took multiple selfies with the V27 Pro and was pleased with the results, which included accurate autofocus and a Portrait mode with impressive edge detection. This is a huge upgrade over the V25 Pro, whose camera sounds more impressive with a 64MP main sensor, but its low-light performance leaves much to be desired.
Vivo V27 Pro: Software
The Vivo V27 Pro runs on Android 13 out of the box, with the Funtouch OS 13 skin overlaid. Like its predecessor, this phone has some fun software tricks, such as the ability to set a unique light effect for incoming calls or notifications.
However, there are a bunch of pre-installed apps that clutter up the phone the moment you turn it on for the first time, including folders of hot games. Bloatware is a mainstay with many Chinese phone brands, and Vivo is by no means the only offender in this regard. A lot of phones I've reviewed in the past from Xiaomi (and its sub-brand Poco) and Oppo come out of the box with plenty of apps that I'll never use. It's not that these apps are impossible to remove, but I'd rather have the option to download them myself if I so desire.
It's a different approach to Android 13 than I'm used to, with stylized icons and a vastly different stock Android experience that'll take a lot of getting used to. Anyway, once you get used to its quirks, it's simple to use and navigate.
Funtouch OS is visually pleasing and colorful, with animations and customizations that stand out from the crowd. It stands in stark contrast to what other brands offer and emphasizes Android's unique selling point, which is the ability to apply your own skin and create wonders.
I find Vivo's Android skin less obtrusive than Xiaomi's MIUI, which shoves ads down our throats in certain areas of the UI. Funtouch's obsession is obviously widgets, and there's a whole shelf dedicated to them alongside the usual app drawer.
However, Vivo's software update commitment is a bit less clear. While mid-range competition like the Google Pixel A-series of phones gets three years of OS updates, Vivo hasn't committed to any upgrade promises yet. This might leave the Vivo V27 Pro behind as rival smartphones in the same price range move on to Android 14 and beyond. You may want to distance yourself from Vivo phones if you want a device that can keep up with OS updates for the next few years.
Vivo V27 Pro: Competition
The Vivo V27 Pro is a solid mid-range smartphone, but there are a few alternatives that may be right up your alley if you're looking for models with comparable, if not beefier, specs in the same price range.
One solid contender is the Nothing Phone (1), owing to its unique design with LEDs at the back, decent cameras, and stellar battery life for $300. If you want to keep your phone up to date in the next few years, Nothing has committed to three Android OS updates.
If that's not to your liking, the OnePlus Nord 2T also boasts a 120Hz AMOLED screen, a decent 64MP rear camera, and all-day battery life for $350. Plus, it has reliable hardware and is bloatware-free. However, it also lacks an IP rating and wireless charging support, like the V27 Pro.
On the other hand, the Google Pixel 6a remains a no-brainer if you're in the market for a smartphone with flagship-level performance. It's powered by a custom-built Tensor chipset that Google used in its 2021 flagships, the Pixel 6 and 6 Pro. Above all, it's only priced at $449.
Vivo V27 Pro: Should you buy it?
You should buy it if...
You want an all-around mobile phone camera that can take stunning photos even at night.
You're looking for a snappy performance without spending north of $500.
You like decent gaming performance in a budget smartphone.
An all-day battery life is one of your main considerations.
You should not buy it if...
You're looking for a phone with a long-range zoom camera.
You want stereo speakers to enjoy audio without putting on a pair of headphones.
You're always on the go and need a phone that can withstand the elements.
The Vivo V27 Pro is a pretty damn amazing phone, and the massive display is fascinating if you consume tons of content. It has the raw power that performance seekers crave, capable of handling all of your daily tasks and allowing you to juggle social media apps with ease. If you're constantly trying out the latest high-end smartphone game, the Dimensity 8200 chipset is the least bit limiting of all mid-range processors.
Overall, the V27 Pro is a fine phone for the price, with a great screen, versatile main and selfie cameras, and a solid processor. But the company is churning out the V models at such a rapid pace that it has become difficult to find any meaningful upgrade over previous generations.
Like last year's model, the V27 Pro is undoubtedly quite the looker, but it's far from being the perfect mid-range smartphone.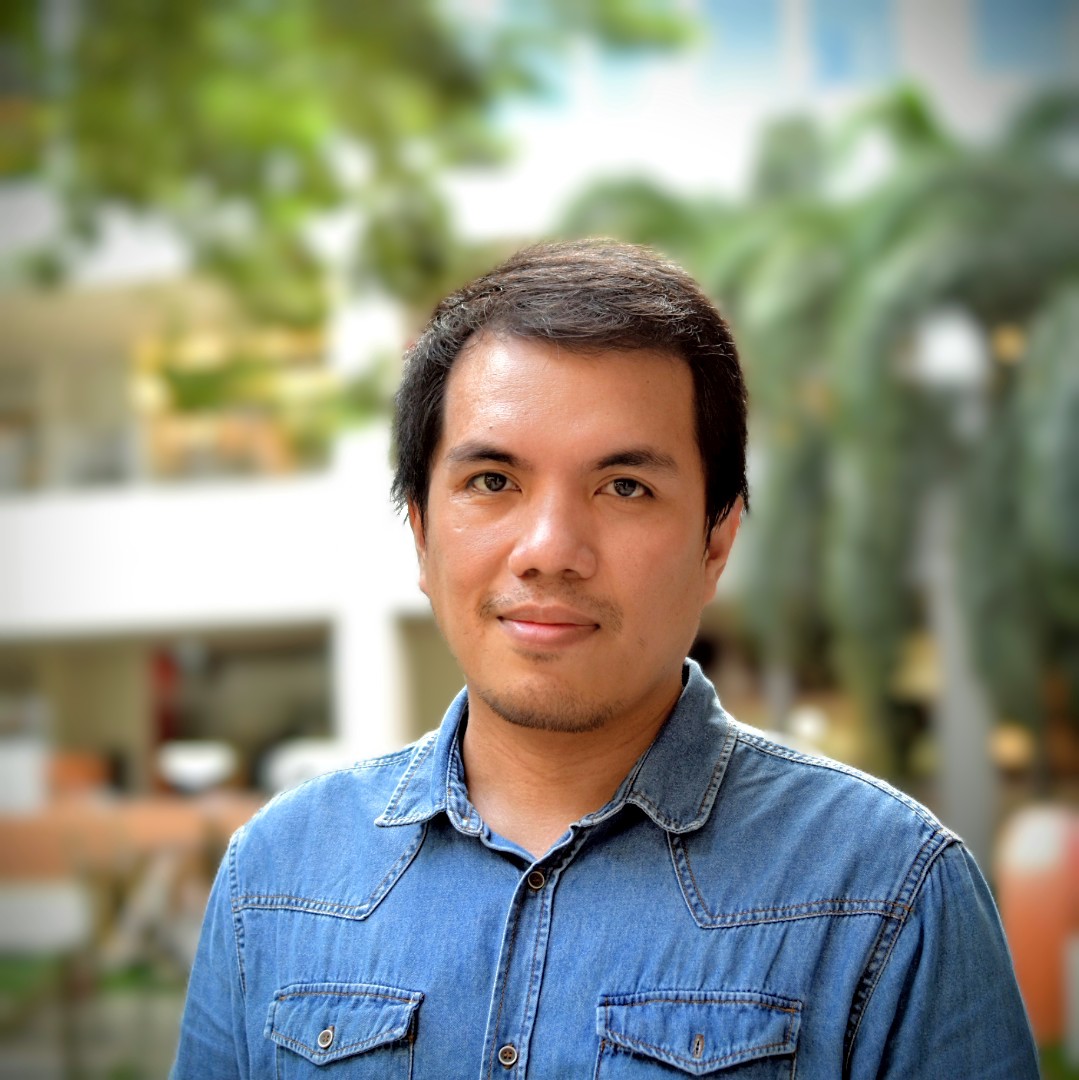 Jay Bonggolto always keeps a nose for news. He has been writing about consumer tech and apps for as long as he can remember, and he has used a variety of Android phones since falling in love with Jelly Bean. Send him a direct message via Twitter or LinkedIn.