The Redmi 12 5G is all about making 5G accessible to the masses. It has a minimalist design, large screen that's good for streaming content, a 5000mAh battery that easily lasts a day and a half, and a 3.5mm jack and MicroSD slot to extend storage. The hardware is decent enough, and you even get IP53 ingress protection. There are inherent limitations here — like the lack of a wide-angle lens and 18W charging — but on the whole, the positives outweigh the cons by a sizeable margin. If you're in need of an entry-level 5G phone that offers good value for money, look no further.
Pros
+

Good design and build quality

+

Decent 50MP camera at the back

+

Stellar battery life

+

3.5mm jack and MicroSD slot

+

IP53 ingress protection
Cons
-

Not suited for gaming

-

Charging limited to 18W

-

No wide-angle lens

-

No Wi-Fi 6 or NFC

-

Plenty of bloatware out of the box
Why you can trust Android Central Our expert reviewers spend hours testing and comparing products and services so you can choose the best for you. Find out more about how we test.
For all of its focus on flagships like the Xiaomi 13 Ultra and foldables such as the Xiaomi Mix Fold 2, Xiaomi's bottom line continues to be heavily reliant on the Redmi series. These budget and entry-level phones contribute more to Xiaomi's overall sales than the 13 Ultra ever could, and they're among the most important devices to launch yearly from the brand.
More than anything else, the Redmi series symbolizes the democratization of tech; it has allowed hundreds of millions of people to make the switch to a smartphone over the years. The Redmi Note 3 was a turning point for the series — it wasn't the first 4G-enabled phone from the brand, but it was the first to introduce enticing hardware at an unbelievable value, and that made it the de facto choice for those looking to switch to 4G.
Seven years later, the Redmi 12 5G is aiming to do the same, but with 5G. Xiaomi hasn't had an easy time of it recently, with the brand relinquishing its position as the leading handset manufacturer in India and losing out to its Chinese rivals in global markets. The manufacturer is now looking to get back on course with the Redmi 12 5G, and it's starting by once again focusing on what made it great in the first place: value.
It's that focus on value that has allowed Xiaomi to sell 300,000 units of the Redmi 12 5Gon launch day. So let's take a look at what the phone has to offer, and if it manages to rekindle the spirit of Xiaomi's success in years past.
Redmi 12 5G: Pricing and availability
Xiaomi launched the Redmi 12 in New Delhi on August 1, and the phone is now on sale in the country at major online and offline stores. Xiaomi is selling the device in 4G and 5G variants, with both models sharing the same design and dimensions, with a few hardware differences. The standard 4G-only Redmi 12 is powered by MediaTek's Helio G88, and it has an 8MP wide-angle camera — which you will not find on the Redmi 12 5G.
The Redmi 12 starts off at ₹9,999 ($120) for the 4GB/128GB version, and goes up to ₹11,499 ($138) for the 6GB/128GB model. The Redmi 12 5G, meanwhile, is powered by the Snapdragon 4 Gen 2, and is available in the country for ₹11,499 ($138) for the 4GB/128GB version, ₹13,499 ($163) for the 6GB/128GB model, and ₹15,499 ($187) for the 8GB/256GB version. Considering you get more memory and double the storage, my choice would be the 8GB/256GB variant — that's the one Xiaomi sent over for review.
Redmi 12 5G: Design
The Redmi 12 5G doesn't look and feel like an entry-level phone, and that's down to the design at the back. The phone has a glass back and a minimalist aesthetic that looks really good, with the dual cameras and LED flash module ensconced in rings with a chrome finish instead of a dedicated camera island. Xiaomi deserves credit for the design — I prefer the overall aesthetic here than that of the Redmi Note 12 Pro+.
Xiaomi also did a great job with the basics; you get a 3.5mm jack and MicroSD slot on the Redmi 12 5G, and mainstays like the IR blaster are intact. There's no stereo sound, but the speaker at the bottom gets incredibly loud, and I didn't have any issues in this area.
Image 1 of 4
What's also contributing to that upmarket look is the matte coating on the sides that's matched to the color of the phone, something that you'll only get on mid-range and flagship phones. The matte texture makes it easy to hold and use the phone, and while I'm not a fan of flat sides, it wasn't a huge problem here.
The bigger issue is the height; Xiaomi is offering a large 6.79-inch screen on the Redmi 12 5G, and while that's admirable, the device has large bezels on the sides, so it's taller than just about any other phone I've used. For context, the Redmi 12 5G is 5.2mm taller than the Galaxy S23 Ultra, and that makes using the phone one-handed all but impossible.
Weight distribution is also an issue, and the phone feels top-heavy at times. That said, build quality itself is faultless, and the device isn't bulky. Xiaomi went with a side-mounted fingerprint reader, and it works unerringly — I didn't notice any issues with the sensor in daily use.
Redmi 12 5G: Screen
Switching over to the screen, the Redmi 12 5G has a 6.79-inch FHD+ (2460 x 1080) IPS LCD panel with 90Hz refresh and 550 nits of maximum brightness. The screen won't win any awards, but it is decent enough considering what the phone costs, and you get the usual set of customization options, but there's no always-on mode here.
Image 1 of 2
Like all Xiaomi phones, the Redmi 12 5G is set to 60Hz refresh out of the box, and you'll need to go into the settings to change it to 90Hz. Colors are good for the most part, and you shouldn't see any issues while streaming videos or playing games. Xiaomi says there's a layer of Gorilla Glass covering the screen, and that should give the device an added layer of resistance against tumbles.
The one issue I had with the device is that the ambient light sensor was a bit finicky; it wouldn't automatically increase (or decrease) brightness when I went into or out of a room, and I had to manually adjust the slider.
Redmi 12 5G: Performance and battery life
The Redmi 12 5G is the first phone I'm using that features the Snapdragon 4 Gen 2. This is a 4nm chipset that uses off-the-shelf Cortex X78 and A55 cores along with the Adreno 613, and the key differentiator is that it uses an X61 5G modem with global 5G connectivity.
As is the case with most Xiaomi phones, the brand isn't using the full slate of bands available with the X61, instead offering just seven for the Indian market: 1, 3, 5, 8, 28, 40, 78. These bands should be more than adequate to deliver 5G coverage on all local carriers, and I didn't see any issues using the phone on Airtel's 5G network in Hyderabad.
Swipe to scroll horizontally
| Category | Redmi 12 5G |
| --- | --- |
| OS | MIUI 14 based on Android 13 |
| Display | 6.79-inch 90Hz IPS LCD, FHD+ (2460 x 1080), 550 nits, Gorilla Glass |
| Chipset | Qualcomm Snapdragon 4 Gen 2, 2 x 2.2GHz Cortex A78, 6 x 1.8GHz Cortex A55, Adreno 613, 4nm |
| RAM | 4GB/6GB/8GB |
| Storage | 128GB/256GB, MicroSD slot up to 1TB |
| Rear camera 1 | 50MP f/1.8, PDAF, 1080p at 30fps |
| Rear camera 2 | 2MP f/2.4 portrait lens |
| Front camera | 8MP f/2.0 |
| Ingress protection | IP53 dust and water resistance |
| Connectivity | Sub-6 5G bands (1, 3, 5, 8, 28, 40, 78), Wi-Fi ac, Bluetooth 5.0 |
| Security | Side-mounted fingerprint sensor |
| Audio | Mono sound, 3.5mm jack, 24-bit/192kHz |
| Battery | 5000mAh battery, 18W fast charging |
| Dimensions | 168.6 x 76.3 x 8.2mm, 199g |
| Colors | Black, Blue, Silver |
Coming to the hardware itself, it is decent enough for daily use, and while I noticed an errant lag or stutter now and then, it didn't detract from the overall experience. The Snapdragon 4 Gen 2 isn't particularly designed for gaming either, and while it will run demanding titles at low settings, they're not playable.
Swipe to scroll horizontally
| Category | Redmi 12 5G | Redmi Note 12 Pro+ |
| --- | --- | --- |
| CrossMark (Overall) | 596 | 718 |
| Productivity | 667 | 768 |
| Creativity | 514 | 610 |
| Responsiveness | 662 | 955 |
| Geekbench 6 (single-core) | 918 | 948 |
| Geekbench 6 (multi-core) | 2205 | 2378 |
| 3DMark Wild Life (score) | 662 | 2275 |
| 3DMark Wild Life (FPS) | 4 | 13.6 |
| 3DMark Wild Life Extreme (score) | 156 | 634 |
| 3DMark Wild Life Extreme (FPS) | 0.9 | 3.80 |
The Redmi 12 5G does a decent enough job when it comes to CPU-intensive workloads, and it isn't too far off the mark from the costlier Redmi Note 12 Pro+, which uses the Dimensity 1080 with a similar core configuration.
However, the biggest difference is when you try to play games on the device. The Adreno 613 just doesn't cut it in 2023, and the Redmi 12 5G posted the slowest 3D Mark scores of any phone I've tested thus far. This holds up in real-world use as well, with the Redmi 12 5G unable to deliver stable framerates.
Other than that, there isn't much to talk about on the hardware front. The vibration motor is in line with what you'll find on other budget phones, the fact that you get 8GB of RAM means multitasking isn't an issue, and while I didn't use a MicroSD card, you can increase the storage by up to 1TB.
Switching gears to connectivity, the Redmi 12 5G features Wi-Fi ac and Bluetooth 5.3, and it's a shame that Xiaomi isn't offering Wi-Fi 6 at the least here. There's no NFC either, and you don't get any high-res audio codecs — if you're using any of the best wireless earbuds, you'll be limited to SBC.
On that front, the phone has a large 5000mAh battery, and it easily manages to last well over a day without any issues whatsoever. While that is a definite win — Xiaomi's budget phones have always offered terrific battery life — the Redmi 12 5G charges at just 18W, and it feels like an oversight. Xiaomi bundles a 22W charger in the box, and the brand's budget phones usually hit 33W these days.
Limiting the Redmi 12 5G to 18W means the device takes over two hours to fully charge, and that makes it a non-starter if you need a quick top-up during the day.
Redmi 12 5G: Cameras
There isn't a whole lot to talk about on the camera side of things; this clearly wasn't a priority for Xiaomi as the brand didn't see fit to include a wide-angle lens at the back. What you get instead is a 50MP f/1.8 main camera that's joined by a 2MP portrait lens, and for all intents, you get one usable camera on the device. There's no OIS, video recording is limited to 1080p, and you'll find noticeable shutter lag while taking photos.
The interface itself is similar to other Xiaomi phones; you get all the modes arrayed in a ribbon at the bottom, with a pull-down gesture surfacing more options. There are toggles for HDR, flash, and beauty effects, and the main 50MP camera goes up to 10x via digital zoom (but you shouldn't use it).
Image 1 of 6
The Redmi 12 5G does a decent enough job in daylight scenarios, delivering shots with good dynamic range and detail. The images tend to be a bit too saturated at times, and that works to their advantage at times. Given the caliber of hardware here, it's understandable that the phone struggles in low-light situations; photos taken in auto mode are devoid of detail and have too much noise. This can be remedied by using Night mode, but even that is limited — you'll get passable shots, and that's it.
There isn't much in the way of versatility either, as you don't get a wide-angle or zoom lenses. The 2MP portrait lens is there purely for marketing reasons, as it doesn't do a great job with segmentation for portrait shots. Overall, the camera on the Redmi 12 5G is strictly average, and you will need to look at another device if you intend to take a lot of photos and videos.
Redmi 12 5G: Software
Xiaomi was criticized in the past for going overboard with bloatware and ads on its phones, and to its credit, the brand did a good job tackling that issue. I didn't run into this problem in any of the Xiaomi phones I tested over the last 18 months — until now. The Redmi 12 5G has a lot of bloatware installed out of the box, and while most of it can be uninstalled, it shouldn't have been there in the first place.
Thankfully, I didn't get any ads from Xiaomi's services in the week I used the device, and other than the bloatware, the interface is similar to other Xiaomi phones based running MIUI 14 based on Android 13. The one change is that Xiaomi bundles the MIUI dialer as standard instead of Google's phone dialer; with the phone positioned as an upgrade for those already using a Xiaomi phone, the brand would have likely felt that the MIUI dialer would be more familiar, so it switched out the Google dialer.
Curiously enough, Xiaomi doesn't offer its own SMS client, instead opting to use Android Messages as the default client. Other than that, it's business as usual: MIUI 14 has plenty of customizability and doesn't use up too many resources, and while the UI is in need of a polish, it is optimized for the hardware.
Xiaomi hasn't done a particularly great job when it comes to software updates, and the Redmi 12 5G is guaranteed to receive two platform updates. Now, there's no telling when the phone will make the switch to Android 14 — Xiaomi moved with glacial pace in the past in this area, and that is something it needs to address.
Redmi 12 5G: The competition
If you want a phone for under ₹20,000, you should take a look at the OnePlus Nord CE 3 Lite 5G. It also has an IPS LCD panel, but it goes up to 120Hz, I like the design a bit more than the Redmi 12 5G, and the phone is much more powerful thanks to the Snapdragon 695. You also get 67W charging, and cleaner software. You are paying more for the device — it starts off at ₹19,999 ($241) but you are getting a better all-round phone.
iQOO's Z7 is also a decent contender, with the device featuring MediaTek's Dimensity 920 and an AMOLED panel that hits 90Hz. You get a 64MP camera at the back that takes better photos, and while the battery is smaller at 4500mAh, it charges at 44W.
Redmi 12 5G: Should you buy it?
You should buy this if:
You need a 5G phone on a budget
You want a large screen and decent hardware
You need a phone that lasts all day even with heavy use
You need a 3.5mm jack and MicroSD slot
You shouldn't buy this if:
You want bloat-free software
You need a wide-angle lens
You're looking for regular software updates
Ultimately, the Redmi 12 5G is a good overall option if you want a 5G-enabled phone for not a lot of cash. There are several caveats with the device: the camera is strictly average, it misses out on Wi-Fi 6 and faster charging options, and you have to deal with bloatware out of the box.
That said, it nails the basics. You get a good design, a large screen with decent color balance, battery that lasts over a day with ease, and hardware that is reliable in daily use. I still don't see the potential of 5G, but if you're on an older device and are mulling a switch, there's a lot that the Redmi 12 5G gets right, and right now, it is the best Xiaomi phone in this category.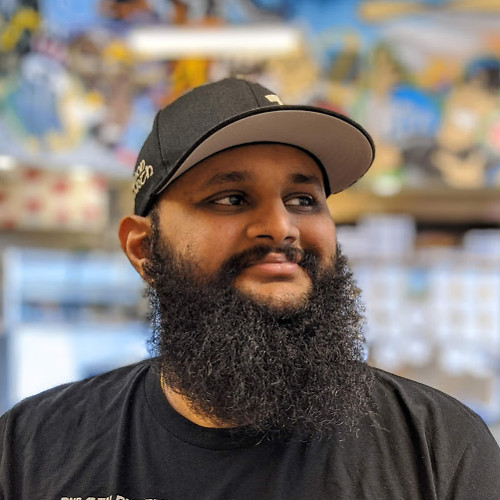 Harish Jonnalagadda is a Senior Editor overseeing Asia at Android Central. He leads the site's coverage of Chinese phone brands, contributing to reviews, features, and buying guides. He also writes about storage servers, audio products, and the semiconductor industry. Contact him on Twitter at @chunkynerd.