New AT&T LTE markets go live today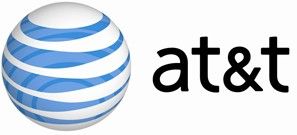 Just as they previously announced, three new markets went live today. Bloomington and Muncie, IN and Bryson-College Station, TX now have AT&T's fastest data offering available. The new markets are part of a previously announced 12-market expansion. We've seen first hand how fast LTE can be on AT&T's fledgling network, but they still have some catching up to do with coverage compared to Verizon. This latest expansion closes the gap a little.
With the announcement of the HTC One X at Mobile World Congress, AT&T is bringing another high-end device to join the ranks of phones like the Samsung Skyrocket, the HTC Vivid, and the LG Nitro and take advantage of the extra speed that comes with LTE. Just mind your data cap, at these speeds you'll reach it in no time.
ATT was 15 months tooo late with LTE.

Lmao... oh Sprint. Im still pulling for Dan Hessee

T-Mobile plans to start rolling out in 2013.

Sony was a year late will the ps3 also. Everyone said it would fail. People are idiots. No one will remember any of this in a year or so when lte is as widespread as 3g

Me to I bet sprint will put up more markets faster then AT&T even tho their the last carrier to have it LTE

Wonder when they will announce LTE in Saint Louis, MO I have had it here for over a week now all around STL that I have driven.

Howdy Android Central, As a local, Just letting you know that you have a typo above in the cities for new AT&T LTE service. It's called "BRYAN-College Station" not BRYSON - College Station, Verizon has been here in the BCS/Bryan-College Station Texas for some time, I still have older 3g phone, just waiting for a 4G Android phone that has GSM Global Roaming to come out like alot others here on the forum. Have a great day and Gig'em!

Imo it will be two or three years before Sprint and ATT have real 4g coverage in the US. Each new city getting LTE now is still news because unless you have Verizon your 4g coverage is pretty scarce. I like Sprint but I am a little worried about them being so far behind and switching to LTE.

Still nothing for the Memphis, TN area? Oh well, guess my galaxy note will have to continue to wait for some LTE love from AT&T
Android Central Newsletter
Thank you for signing up to Android Central. You will receive a verification email shortly.
There was a problem. Please refresh the page and try again.