NBA 2K21: Release date, cover athlete, and news — What you need to know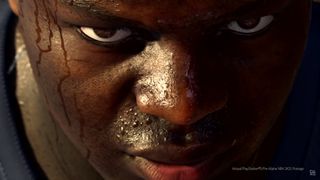 (Image credit: Visual Concepts)
It's not easy to continually challenge yourself to be the best when there's a lack of competition. Yet 2K has managed to do just fine with the NBA 2K series without another console basketball game pushing it (at least you tried, NBA Live), and NBA 2K21 should once again be among the best looking on the market. But this time around, the developer will have some extra power to play with by the end of the year, thanks to the Xbox Series X and PlayStation 5.
When is the NBA 2K21 release date on Xbox One and PS4?
The exciting part about the NBA 2K21 launch this year is going to be the staggered nature of when people will be playing it. With new consoles not expected to hit until right toward the end of 2020, 2K likely won't be waiting until then to release. Using the last generation of consoles as an example, you can bet on seeing NBA 2K21 launch on current-gen consoles first, with a next-gen launch following whenever those consoles eventually release.
As for when NBA 2K21 will release, the NBA 2K franchise has long been an early fall release, with the last four iterations have been creeping earlier and earlier in the month of September. Due to the ongoing COVID-19 pandemic and the hit in production and development that many teams have taken, it'll be interesting to see if NBA 2K21 is impacted by this. Combine that with the fact that the 2020-21 NBA season will likely have a delayed start - tipping off in December instead of October - thanks to their season being suspended earlier this year, and it might make sense for NBA 2K21 to hold off and launch alongside the NBA. However, the company hasn't released anything regarding a delay, so it's safe to assume the game will still launch sometime in the fall.
Will NBA 2K21 be a launch title for Xbox Series X and PlayStation 5?
Assuming that NBA 2K21 launches in its usual timeframe, it's highly likely that we will see it as a launch title for Xbox Series X and PlayStation 5. Typically, sports games often launch alongside new consoles, and the NBA 2K series is no stranger to doing so, as NBA 2K14 launched right alongside the PlayStation 4 and Xbox One six years ago. While it's unknown
During Sony's PS5 reveal event earlier this week, we got our first look at NBA 2K21 for the next generation, when New Orleans Pelicans rookie sensation Zion Williamson revealed a brief gameplay trailer. This confirms that the studio is hard at work on getting the game ready to play on next-gen consoles, so expect to see it launch alongside the new systems whenever those find their way to shelves.
Who will the cover athlete be for NBA 2K21?
This has been a subject of debate for some time, with NBA 2K keeping who will grace the cover a secret. With New Orleans Pelicans rookie Zion Williamson introducing the games PS5 footage and being the subject of the trailer, many have come to believe it will be the rookie phenom who gets the cover treatment. However, many in the NBA 2K community believe that the honor should go to the late Kobe Bryant, who's untimely passing earlier this year shook the world of basketball.
Of course, there's the chance that NBA 2K could go with both superstars, giving Williamson the cover of the regular game while putting Bryant on the cover of a Legend edition, as they've done with other stars - like Dwyane Wade - in the past. No matter who they choose, though, they should have a ton of great options, as the league is blessed with a number of young rising stars who aren't going anywhere.
What modes will NBA 2K21 feature?
Typically, the NBA 2K features a handful of game modes that give you a chance to experience a little bit of everything in the basketball world. This will be no different in NBA 2K21, as we'll more than likely see the return of several modes that have become staples in the 2K series, including MyCareer, MyTeam, MyGM, and MyLeague, just to name a few. However, the folks behind NBA 2K do like to add in new game modes, so it wouldn't be shocking to see more get tossed in.
Last year, the game finally added the WNBA into the game, allowing players to play as all 12 WNBA teams in the games exhibition mode. While it was seen as a great move for the game, you could do little else with the players, so it's possible we'll see more expanded WNBA gameplay options in NBA 2K21. Either way, it's safe to expect at least one new addition into the game whenever it's fully announced.
Will MyTeam in NBA 2K21 have position lock again?
One of the more controversial decisions by the team for NBA 2K20 is to limit positions in MyTeam to whatever was on their card. For example, if a player's card said he was a PF, he had to play there on the court, and every lineup had to consist of one player at the five traditional basketball positions (PG, SG, SF, PF, and C). Not only did this handcuff gamers; it wasn't representative of the NBA's evolution toward positionless basketball. And while 2K somewhat mitigated it by making the best cards eligible for two positions, the grumbling remained throughout the season.
Though 2K has yet to announce exactly what it plans to change for MyTeam for NBA 2K21, although here's hoping the developer add more solo content, for starters. It wouldn't be surprising to see position lock return, too, if only because it helps control the MyTeam squads in Unlimited online play. We're also keeping an eye on evolution's return, currently well-received, so that cards can progress to higher levels.
Will NBA 2K21 have a brand new story for MyCareer mode?
Even though MyTeam is the most popular mode and MyLeague arguably needs the most love, the last few NBA 2K games have had incredible MyCareer modes that aim to give players an intricate storyline to go along with their basketball games. From big-name voice talent to impressive production values, both "The Way Back" in NBA 2K19 and Che's saga in NBA 2K20 were winners.
That means that NBA 2K21 will almost certainly follow suit, if for no other reason than the series has already set a pretty high bar. The Xbox Series X and PlayStation 5 will give the developers even more power with which to show off their creativity. The Neighborhood could also use a facelift or refresh for the rest of everyone's MyCareer play, and the new consoles would be the perfect excuse to reimagine the career hub.
Will NBA 2K21 support cross-platform play?
It wasn't all that long ago that the thought of players squaring off on the same servers for sports games on Sony and Microsoft systems was a pipe dream. But the times, they are a-changin', and titles like Fortnite and Rocket League, while not sports games, have set the framework for titles like NBA 2K21 to follow suit.
This is one area to watch once NBA 2K21 is unveiled, and would be warmly received by gamers everywhere. The developers behind NBA 2K21 haven't talked much about cross-platform play, but that won't stop fans from hoping for good news, so we'll just have to keep our ears open.
Close this hoops season out right
Hoop it up until the next game drops
Bringing the usual gameplay goodness and a host of different modes to satisfy just about anyone's basketball cravings, NBA 2K20 warrants even more consideration now that it's undergone its usual midseason price drop.
Sign up for Black Friday email alerts!
Get the hottest deals available in your inbox plus news, reviews, opinion, analysis and more from the Android Central team.