Motorola shipped 4.8 million smartphones, just 100,000 Xoom tablets in Q3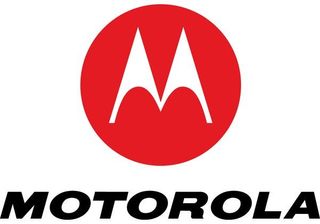 Motorola Mobility just announced its third-quarter 2011 earnings, dropping word that it shipped 4.8 million smartphones for the three months ending Sept. 30. It also said it shipped 100,000 Xoom Honeycomb tablets. By comparison, it shipped 3.8 million smartphones in Q3 2010, The Xoom wasn't available until 2011, but consider that Motorola said it shipped 440,000 of them in the second quarter. That's quite the drop.
Moto also give an update regarding its merger with Google, but didn't do much more than just repeat that shareholders will vote on the deal Nov. 17, and that it's all contingent on passing legal muster in the U.S., Europe, Canada, China, Israel, Russia, Taiwan and Turkey, and that the whole deal could be final by the end of 2011, or in early 2012. Motorola's attributing $18 million in expenses to the merger.
No conference call this quarter. Too bad. They're usually pretty juicy. Hit the link below for all the financial nitty gritty.
Source: Motorola
Get the Android Central Newsletter
Instant access to breaking news, the hottest reviews, great deals and helpful tips.
i can't say I'm surprised about the Xoom. I love mine and now with LTE its great. There are better tablets out there now. How well does any android device sell after its been on the market for three or four months? I'm just surprised they haven't released the Xoom 2 yet.

>"There are better tablets out there now." Not really. The ones in the same class (Honeycomb 10") are all pretty much the same. Same CPU, same memory, same GPU, same res, similar ports. The Xoom is a fine tablet. What hurt it was that it was first and had to live through the early versions of Honeycomb (which was responsible for the SD card not working and other bugs) and that it was overpriced. Both are long fixed, but the name is tarnished now.

It's still overpriced. It shouldn't cost more than $250.

What was the jump in July when the $100 off Staples coupon was valid? That might show them its all about price.

You know I thought the xoom family edition was the same xoom in a different box, but it is a little different and I like it better than the original. If it comes down a lil more in price I may go with it. The hard thing is we all know the xoom 2 is right around the corner. Bottom line with android tablets is they will all suffer in sales cause there is so many options. Amazon may instantly have the best selling android tablet the day it comes out. Price makes all the difference when you're trying to sway people from the king of the hill iPad.

My XOOM rocks especially with 4g. I agree the XOOM is now tarnished cuz it was really the 1st batch of tablets out. I will keep mine and get a XOOM 2 as well. With tablets becoming more popular price will drop and tech will be better.

in the meantime Samsung bypassed Apple in smartphone production. http://online.wsj.com/article/SB1000142405297020368750457700257141925424... Not Samsung and 4 other manufacturers together as the Apple fans would have you believe , just Samsung all by itself. Apple dropped another 3% in market share.

As much as I love Motorola products I was very surprised back in February that they were willing to release a "half-baked" product, knowing that it wasnt ready to be release with all the features they wanted to put in. Now I guess they are paying the price for rushing this to market too quickly. Let that be a lesson for all manufacturers.

I wonder how many people (like me) are waiting until the Xoom 2 is released. Given that the Xoom 1 has barely gone down in price and there have been pictures and rumors of the Xoom 2 since July, I have been in a holding pattern. I can wait until November / December to either spend $400+ for the Xoom 2 or $200 - $250 if the Xoom 1 drops in price.