London refuses to renew Uber's license to operate due to safety concerns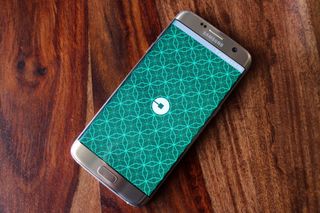 According to a statement released by TfL, Uber's license will expire on September 30. However, Uber has 21 days to appeal this decision in Britains courts, and will be allowed to continue to operate while any appeals remain ongoing. The full list of reasons TfL gave for terminating Uber's license included its approach to reporting serious criminal offenses (such as sexual abuse) and its use of software (internally referred to as "greyball") that is capable of blocking law enforcement officials from gaining full access to the app.
General Manager of Uber London, Tom Elvidge, released his own statement in response to TfL saying approximately 3.5 million passengers and 40,000 drivers in the city use the app at least once every three months, and that those dedicated patrons would be "astounded" at the decision. He also rebutted the TfL's claims that Uber is unsafe:
Despite this, London's mayor Sadiq Khan sided with TfL on all counts:
As for customer response to Uber losing its license, feelings are mixed. Most individuals are on the company's side, citing the high price of alternative transport:
Others, however, seem to fall somewhere in the middle:
Uber is no stranger to criticism, having faced much controversy already this year involving sexual harassment claims and workplace misconduct. This resulted in the resignation of CEO and cofounder of the company Travis Kalanick as well as the firings of multiple employees, some of whom were higher-ups.
Uber has pledged to appeal the TfL's decision in defense of all the consumers and employees who regularly use its app.
Thoughts?
How do you feel about the TfL's refusal to renew Uber's operating license? Share your opinion with us in the comments.
Android Central Newsletter
Get instant access to breaking news, the hottest reviews, great deals and helpful tips
I haven't used Uber in London, but I have here in Houston and in New Orleans. When I was in London I haven't really started using Uber yet so it was Black Cab for us. I have to say that those Black Cab drivers seemed very shady, and the cabs are uncomfortable as hell! No doubt in my mind this is all just to help Black Can and not for anyone's safety.

It's the opposite. Black cabs are heavily regulated to ensure the safety of the passengers. Uber have next to nothing in the way of corporate governance to deal with employee rights, or performing criminal and medical checks on its drivers, or reporting criminal offences.

A prius with seat belts versus a black cab you can roll around in. Gee, wonder which one I'd like to be in an accident in

All black cabs have seat belts. Try again.

It's really a bit of both. It benefits black can drivers not the users. Uber needs to regulate and litigate when it comes to customers complaints. It needs to pay attention to it's drivers as well. Ask people who use the service regularly how this ruling helps them. Black cabs are an expensive protected tradition/business while uber and evolving services like it are not. Extortionately high rates for black cabs are the one and only reason why the millions are using uber. If the black cab service functioned remotely close to how uber did uber would not be thriving.

UK or EU sometimes do not know what they are after. They need some really work to do like fixing North Korea problem.

What do you expect a ******* city to do about North Korea you ****?

Regurgitating republican propaganda are we now?

Really, what's more important than the black cab/Uber problem is raising the Titanic. That's where the world's resources should be directed. Sheesh!

Uber are nothing but snakes in the grass.
http://www.uberpeople.net

Too many kidnappers and assaulters work for Uber.

My niece complained about how she felt bad for the driver that she got from Uber because of the low pay they get from Uber. She was dumbfounded when asked if she tipped the driver. It never crossed her mind

No one is forcing someone to drive for Uber. They know the pay before they take the job. Also my guess is, majority of the time this is supplemental income.

Not a big fan of Uber most drivers are ignorant in my area and when you complain never get a response.

I am a big fan. Most of the time cost is half of what cab charges.

That's the thing the cost, it's bloody expensive to get black cabs and the taxis are poor quality, This is just a push to ensure Black cabs can continue there profiteering. Great way to eliminate any compatition.

Did they at least get offered a bottle of water?

Outfits like Uber, Airbnb, et al, should be outlawed: They only further drive a race-to-the-bottom, wage and safety-wise. Their business models are NOT viable. A bad idea is a bad idea is a bad idea.

Why not also outlaw any and all non regulated food preparation. Enslaved grandmas cooking for absolutely zero pay at holiday dinners, while the ungrateful don't take their eyes away from their smartphone

I know they downvoted you, but I chuckled at this...

As long as faketaxi uk doesn't get cancelled.
Android Central Newsletter
Get instant access to breaking news, the hottest reviews, great deals and helpful tips
Thank you for signing up to Android Central. You will receive a verification email shortly.
There was a problem. Please refresh the page and try again.