If you could change one thing about the Pixel 5, what would it be?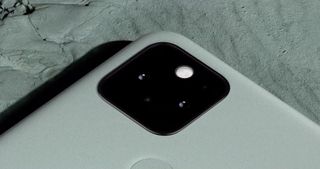 (Image credit: Google)
The Google Pixel 5 doesn't officially launch until the end of October, but even so, a lot of people are already forming some initial thoughts about the device. Whether it be the introduction of an ultra-wide camera or Google's decision to use a Snapdragon 765G instead of the more powerful 865, the phone has gotten a lot of people talking.
Our AC forums have been filled with various conversations about the Pixel 5 following its unveiling on September 30, and overall, people seem to be a bit mixed about the phone. Its low price is certainly appealing to a lot of folks, but given that this is supposed to be Google's "flagship" for 2020, does it bring enough to the table?
Some members recently debated whether or not the Pixel 5 is underwhelming, saying:
All of this got us to wondering — If you could change one thing about the Pixel 5, what would it be?
Join the conversation in the forums!
Have you listened to this week's Android Central Podcast?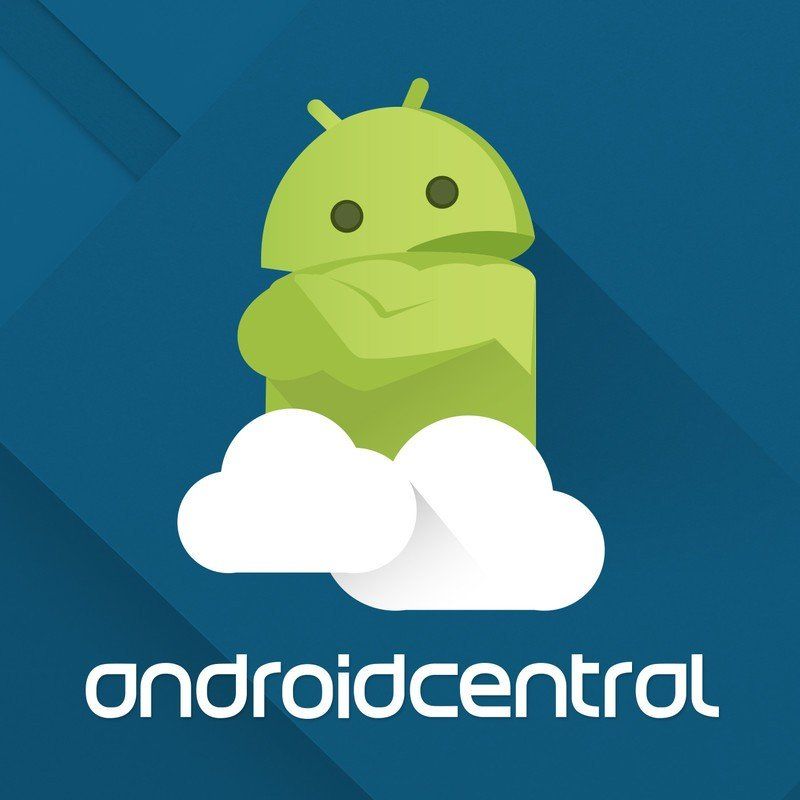 Every week, the Android Central Podcast brings you the latest tech news, analysis and hot takes, with familiar co-hosts and special guests.
Joe Maring was a Senior Editor for Android Central between 2017 and 2021. You can reach him on Twitter at @JoeMaring1.
The size. I owned a 2XL and currently use a 3XL. Big screens are a must for a work/productivity user like me.

Well as is the Pixel 5 would be perfect for my purposes. I like smaller screen phones and the specs are just right. The only thing I'd change would be to lower the price a couple hundred.

I'm glad someone is making a "small" phone with a good fingerprint sensor, IP rating, wireless charging. That combination seems to be hard to find anymore. I'd like the price to be a bit lower (as with everything in life, haha) and it would make me feel better with a bit more powerful processor (but then the price goes up), but I am still very much considering this phone. If the reviews are positive and the battery lasts, I may pick this up

Dual nano sim please (eSIM is not widely available and less convenient).

Well, make a pixel5 xl with the 865+processer? Plus I'd be willing to pay up for it? I use the 4xl and I really feel the five would be a downgrade, especially in the processing department. The 855 is still better than the 765g!

Change to a 865 chip but keep the price the same.

Price But that will change naturally over the course of time as these things dont sell. ;)

I would need 2 things changed to "upgrade" to the 5.
1) Size: I can't go from 4XL to the smaller 5. Nope
2) WiFi: I won't buy any portable device without WiFi 6. I've upgraded my house router and now all new devices must fit the minimum requirement. I'm not interested in 5G....yet

I kinda like their approach to the Pixel 5. However, what really sucks IMHO is the following: - Fingerprint on the back! Why??? How do you unlock your phone when it is resting flat on any surface? If it is facing the table with the screen it is easy to unlock but very hard to read, yeah, being sarcastic here. I use LastPass a lot and everytime I have to pick up the phone when it is laying flat on my table to reach for the fingerprint. Very annoying (based on my experience with the 4a) An under screen solution would be much better, I guess, especially in the car. Now, I have to use smart unlock and my phone is unlocked when it is in my car, a not so comfortable feeling. - No head phone jack. I can live without it. But I am missing it. - Screen is too narrow. I don't get that trend of phones being narrow but tall. I am more of a reader than a watcher. Therefore my eyes rest on top of the phone while reading and a wider phone would make much more sense. Ever used a Blackberry Passport, you know what I mean. Best form factor ever, imo. This said, I tried to preorder it. Very difficult over here in Germany. As it is not even available in Google's own store. You can't get on a waiting list or whatsoever, a bit frustrating. But we'll, the time with the 4a (given this one to my dad) is so good, that I finally want to move on and finally get a pixel. Flaws are less this time, I think, so here we go. _mH

Better (more X) digital zoom, headphone jack.

I wish it had a telephoto lense, the lower spec processor is a negative but not a total deal-breaker.

Agree, a triple lens camera with telephoto AND wide angle would be it for me. Honestly I'm more into the 4a 5G for the price having all he other key features I care about vs the 5.

The price. It's about $100-$200 too expensive. If it has to be a physical change then I would want an LED notification light in it or a flagship processor at the current price.

Display.
Larger would be nice to match the 3xl I plan to upgrade from, but it's a nearly 20% loss in ppi density.

Coming from a P4, I would really miss the face unlock when the phone is on the charger or on the desk. Also, the decision to go ultrawide and lose the zoom lens is wrong for my use case. I can't ever remember wanting a wider lens but often zoom in on subjects. Keen to see comparison shots that are zoomed, but I can't see the P5 being as good as the P4 in that aspect.

I just used my current smartphone three years with 64+64GB of memory (mostly occupied) and.. reading the Google "flagship" would only get 128GB without microsd port seems not very futureproof enough for me. That said, if I was able to manage this amount of memory three years, I guess I can do it three others years ? 😶 I'd add a jack port too. Not anyone got bluetooth head/earphones, and even if you got some they can break and you're happy with the jack port when it happen (just like me some weeks ago :|). The 765G seems not the best but is totally fine for everyday's tasks, like mail, browsing, shitposting etc. Ofc I'd like a "flagship" proc too but since I don't do gaming on my phone (I prefer my Nintendo Switch for that) it'd be underuse.

SD865 is my biggest complaint. I don't feel like there is anything special about it compared to my Pixel 3XL. Chose to go with the S20FE for $599 plus a $70 accessories credit.

5g. While there is use some places I think Google should have "fixed" some problems from recent past and left cost of 5g out for now, you can buy other phones with that. Until 5g is useful to the masses wouldn't a more budget friendly phone have had better screen, better battery and maybe even better processor for the same price and drop the cost of 5g chip? Add features all users would benefit from.

Don't let the Pixel 5 phone size fool you. My 3XL has a .3 inch chin which makes the screen size from top tp bottom 5.7 in. The Pixel 5 has a screen size that looks like 5.7 in, top to bottom which is all screen.

Would have preferred it to be cheaper so it had better price differentiation from the S20 FE
Android Central Newsletter
Thank you for signing up to Android Central. You will receive a verification email shortly.
There was a problem. Please refresh the page and try again.