It's been half a decade since the first telephoto zoom cameras brought extra versatility to smartphone photography, letting us punch in to pull more detail from our shots without relying on crummy digital zoom. Since then, advancements in tiny telephoto technology have given us 3X and 5X zooms, which, when paired with an ultrawide lens, lets high-end smartphones imitate the range of a dedicated point-and-shoot pretty well.
And the technical wizardry required to fit those optics into something that itself fits comfortably in your pocket is no small feat. Periscope cameras of the kind found in the Huawei P30 Pro and Samsung Galaxy S21 Ultra reflect light internally to reach the required range. The next evolution of these bleeding-edge optics is the centerpiece of Huawei's top-tier cameraphone for 2020: the P40 Pro Plus.
This is real optical 10X zoom in a phone, and once you've tried it, you'll want it in everything. Other phones will get there, perhaps in the next year, but Huawei has this next-gen zoom shipping on a phone this month. Of course, being a Huawei phone in 2020 though, there's a pretty big software-related elephant in the room — particularly given its £1,299 price tag.
The basics
Let's start with the fundamentals of the P40 Pro Plus. As the name suggests, it's a souped-up version of the P40 Pro that's been on sale for a couple of months now. Major differences include a bump to 512GB of internal storage (up from 256) and a luxurious and reassuringly hefty ceramic back in black or white. On the inside, the Plus can also charge wirelessly at up to 40W using a proprietary Huawei charger, surpassing both the 30W of OnePlus's wireless Warp Charge and Huawei's own 27W wireless offering.
With that out of the way, let's talk optics. The Huawei P40 Pro Plus shares its cheaper sibling's main and ultrawide cameras, as well as the dual selfie shooters punched into the display. But instead of a single 5X optical zoom camera capable of 10X hybrid zoom, the Plus swaps in 3X and 10X telephoto modules. That's a smartphone camera first, and it gives the P40 Pro Plus the bragging rights of going all the way up to 20X in hybrid zoom mode or 100X in digital zoom. (Spoiler warning, though: You don't want to zoom up to 100X).
The former is similar to what we've seen in phones like the Huawei Mate 30 Pro of late for mid-level zoom shots. The latter is totally unique in the smartphone market and a big part of what makes the P40 Pro Plus special: the 10X camera's internal periscope reflects light a total of five times to hit that impressive number.
The combination of a capable ultrawide (which also pulls double duty as your primary video camera, thanks to its CineSensor component) and an excellent primary sensor, as well as 3X and 10X telephoto options, make this the most versatile phone camera available. And the freedom that that 10X lens provides will probably ruin you for most other telephoto offerings.
Learning to superzoom
The first thing anyone wants to know about this phone's fancy new zoom camera is how it shapes up in terms of photo fidelity. After all, when you're zooming that far on a camera so small with a mad-scientist quintuple-periscope lens arrangement and taking mostly handheld photos, it's easy to see how quality might slide.
Firstly, you absolutely do need to baby this phone a little more than the average 5X zoom setup. Hand motion will be amplified in your shots more than you're probably used to, making muddy or blurry captures a possibility if you're not careful. But Huawei has also employed some heavy-duty stabilization — both optical and electronic — to ensure a smooth capture. The only time I really struggled with motion blur was when shooting from a moving vehicle, which is hardly ideal for any kind of photography.
There's a definite learning curve involved in mastering the 10X lens.
Image 1 of 8
Nevertheless, the power to bring distant terrain into view, or to get closer shots of kids, pets, or wildlife without spooking them, is a huge attraction. It's been hugely enjoyable to experiment with the kinds of shots that would be largely impossible on any other phone's camera.
For the most part, the P40 Pro Plus is able to zoom all the way up to 10X, and sometimes beyond, while maintaining the fidelity, color accuracy, and dynamic range of its other cameras. The only times I noticed markedly inferior photo quality from the superzoom lens was when it was obviously cranking up the ISO or shutter speed to compensate for motion blur.
Image 1 of 3
As mentioned, though, a steady hand is important, particularly when shooting distant objects. The same goes for zooming past 20X, where straying into digital zoom territory can result in blotchy, watercolor-like pics. Just like Samsung's S20 Ultra, Huawei's camera app will let you zoom all the way up to 100X, but don't expect much Instagram kudos for those shots.
Autofocus, though more challenging than the phone's other cameras, is dependable enough in 10X mode. Where it gets confused, a little bit of jabbing on the viewfinder is usually enough to set it right. In videos shot at 10X with a lot of motion, or a fast-moving subject, expect a little bit of focus-hunting here and there.
The core experience
The P40 Pro Plus's 10X camera complements what was already an impressive photographic loadout. The 40-megapixel CineSensor, first debuted in the Mate 30 Pro, captures wider scenes in photo mode and boosts the phone's video capabilities with a wider field of view and better low-light movies, thanks to its large sensor size.
And the standard telephoto, at 3X, lets you punch in to take a close portrait shot, or capture a closer perspective of a landscape or skyline.
The primary camera is, frankly, bonkers. It uses a 1/1.28-inch 50MP Quad-Bayer sensor to spit out 12-megapixel images, and the gigantic sensor size makes for shots with luxurious bokeh, whether you're shooting stills or video. In low light, expect bright and clear pics without resorting to the software night mode.
Speaking of which, if you've used a telephoto camera on a phone in darker conditions, you'll be well aware of how these cameras quickly revert to a digital crop of the main sensor in darker conditions. That could lead to frustrating situations where your photographic range is seriously diminished in night-time shots. Surprisingly, though, I've found that even the 10X camera holds up pretty well in darker conditions, with the software night mode doing a decent job of pulling out detail and reducing noise. That was an area of relative weakness in last year's P30 Pro 5X camera, so it's great to see progress in its successor.
The P40 Pro Plus is still smart enough to juggle between all four of its main cameras on the fly as needed. For example, if your subject is too close for the primary camera to focus, the AI macro mode will automatically switch to the ultrawide CineSensor. Same deal with the 3X telephoto — if you're too close to focus reliably, it'll stick with a hybrid-zoomed crop of the 50MP main sensor for a clearer shot.
Image 1 of 3
One area where I really appreciate this versatility is when shooting video. If you've followed our Mate 30 Pro coverage, you'll know how the CineSensor can produce effortlessly smooth pans and moving shots. But the main sensor, with its much larger size and natural bokeh, can also create the kind of shots that you'd think might have come from a standalone camera. And the 10X, although it's not as forgiving of hand motion, enables the kind of up-close-and-personal video that just isn't possible on any other smartphone.
What's more, Huawei's Gallery app has been augmented with new software modes for reducing haze or window glare in photos and removing unwanted passers-by. I had only limited opportunities to use the latter feature, but the other two did a good job of cleaning up pics that would've otherwise been obscured behind glass or fog.
The bottom line
Next year, other big names in Android, like Samsung and Oppo, are sure to develop their own versions of optical 10X zoom in a phone. But in the Huawei P40 Pro Plus, it's here today — though with a somewhat eye-watering price tag attached. The versatility on offer in this phone's camera system just can't be matched, and likely won't be matched until 2021.
But we also can't talk about a Huawei phone in 2020 without touching on the software side of things. Like all new Huawei handsets for the past year, the P40 Pro Plus can't run Google Mobile Services out of the box. And currently, hacking GMS onto a Huawei phone isn't as simple as it used to be, nor are the results as fully functional should you successfully pull it off. There are guides to be found online, but honestly, the resulting franken-Google experience is fraught with compromises.
Huawei's AppGallery store is growing all the time, and other workarounds exist where the company has made it easier to pull down apps from developers' official websites. Nevertheless, unless you're completely divorced from the Google ecosystem, you'll find this to be a major pain point. Even then, the lack of Google Play Services means that even if you sideload them via the web, apps like Slack, which rely on Google's Firebase, won't be able to receive notifications. Huawei's spending big bucks to entice devs over to its rival Huawei Mobile Services platform, but significant gaps remain.
That's all due to circumstances outside of Huawei's control and doesn't detract from the immense achievement that is this phone's camera system. But if you want the very best smartphone cameras, just be aware that getting it involves some serious software trade-offs.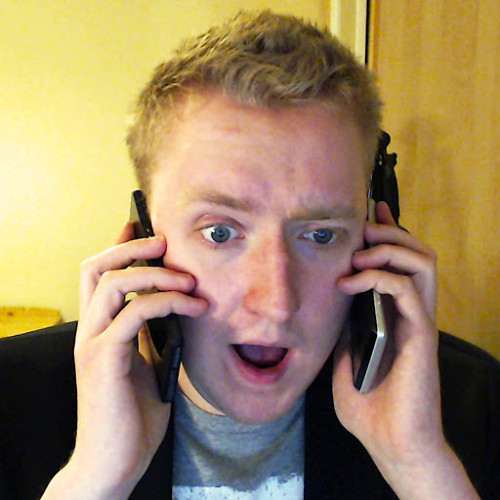 Alex was with Android Central for over a decade, producing written and video content for the site, and served as global Executive Editor from 2016 to 2022.